How to access on Fynd Platform
Platform Panel
Sales Channel (select application)
Appearance
Themes
Fynd Platform supports multiple themes which you can use to customize the appearance of your website and mobile app.
Changing Your Theme​
Video: How To Change The Theme Of Your Website
info
You can apply a theme only if it's available in your theme drafts. Your website needs at least one theme and hence you cannot have zero themes in your drafts.
---
Upgrading Your Theme​
Click Update to upgrade your theme to the latest version.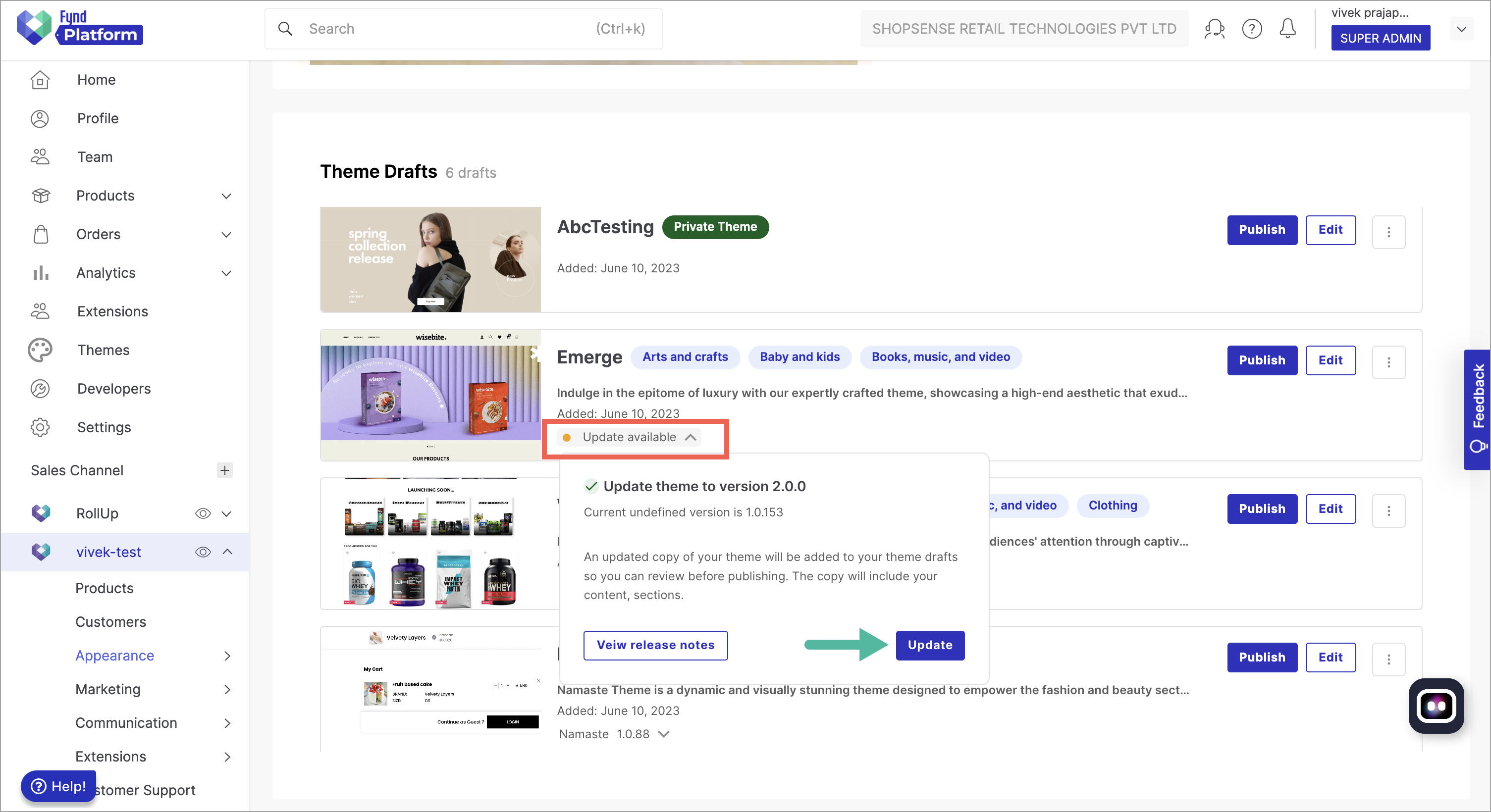 Figure 1: Upgrading Your Theme
tip
Whenever an update is available, it's recommended to upgrade all the themes present in your Theme Drafts.
---
Customizing Your Theme​
Video: How To Edit And Customize The Theme Of Your Website
caution
You can customize the themes in your Theme Drafts. However, removing a theme from drafts will also take away the customizations, and you may have to add a theme from Explore Marketplace once again.
---
Adding SEO Information​
Themes allow you to add SEO information to every system pages, such as brands, collections, home, categories, and many more. Choose the system page from the drop-down and click the overflow icon ⠇

Figure 2: Choosing System Page



Click Update SEO.

Figure 3: Updating SEO



Enter a title and description for the selected system page. Alternatively, you can use AI-powered (Artificial Intelligence) Generate or Generate Using Custom Keyword options to create title and description automatically.

Figure 4: Entering Meta Title And Description



tip
No matter how long the title and description is, search engines will show only upto 50-60 characters of the title, and 155-160 characters of the description in the search results. Therefore, you should consider adding the most relevant keywords in the beginning.
---
Why can't I see the 'Update SEO' option for some pages?​
Few pages do not have an option to configure an SEO. Say for example, the collection listing page doesn't have an Update SEO option because there's already an option to add SEO information while creating a collection.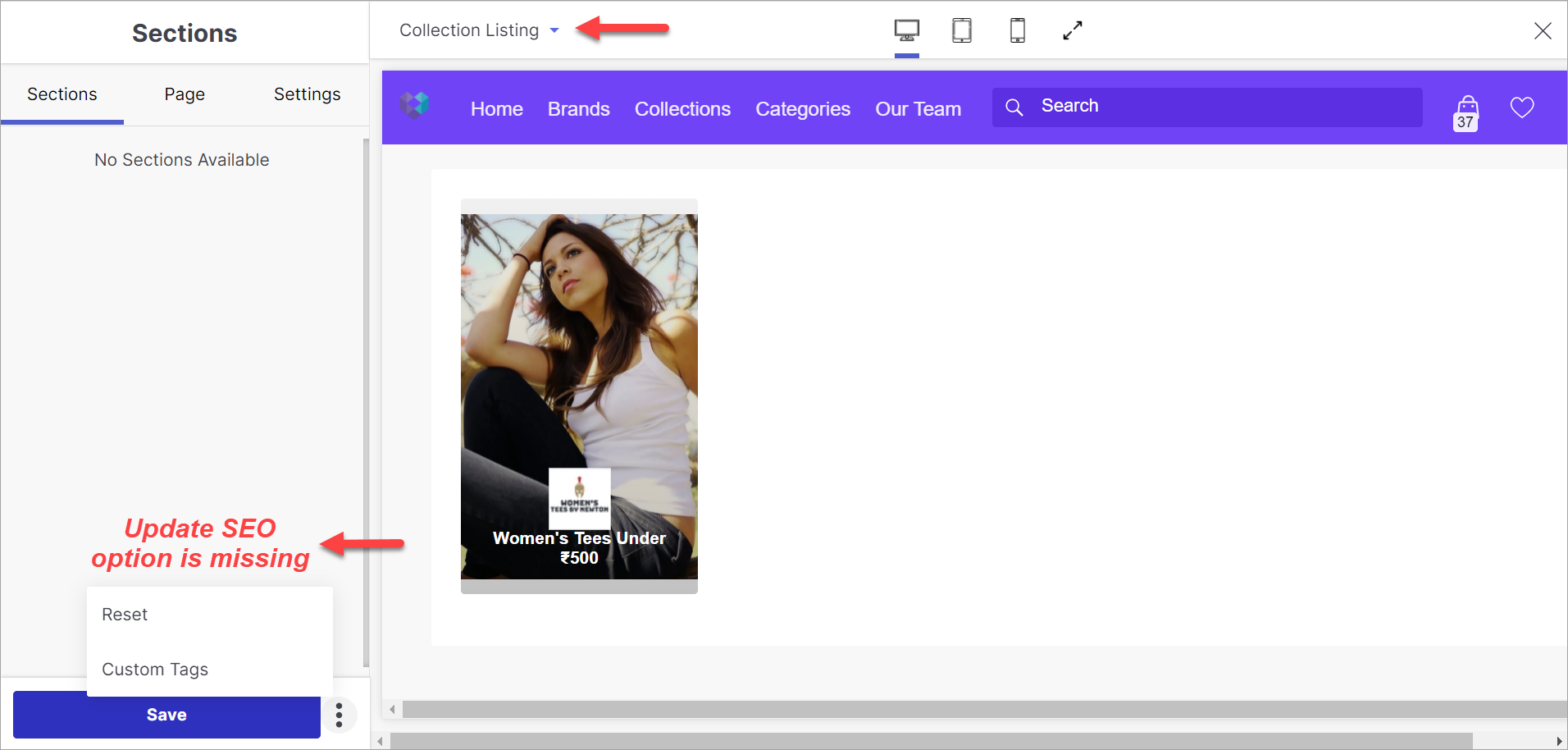 Figure 5: Missing SEO Option