Order Status
Order status on a website is a feature that allows customers to track the progress of their orders from the time they are placed until they are delivered. It provides customers with real-time updates on the status of their orders, such as when it has been shipped or delivered.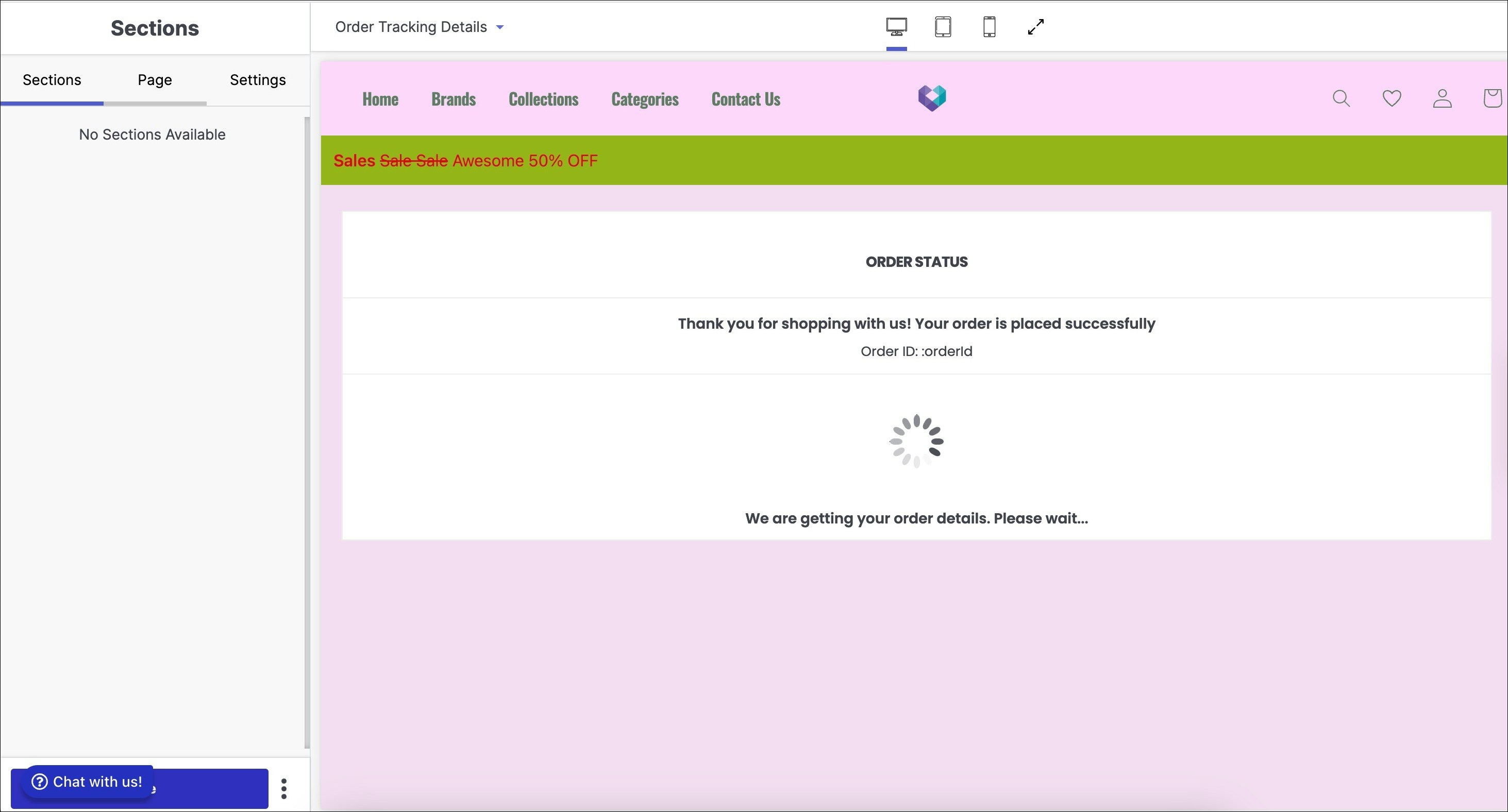 How to access Order Status page in your website?​
Below are the steps to access Order Status page:
Select Order Status from dropdown menu.
Pop-up window appears with order status section.
Customise subsections in Order Status page.
Below are the configurable options of the Order Status page:
Extension Positions​
The extension positions in the order status section of a website refer to the specific locations or areas on a web page where browser extensions or add-ons can be displayed or integrated.
Below the extension positions section, click on the '+' button to add an extension:
Add extension (e.g. Below Price Breakup, Below Shipment List).
Save the added extension.
Users can repeat the process to add other extensions.