How to access on Fynd Platform
Platform Panel
Sales Channel (select application)
Settings
Landing Page
Introduction​
Landing page is the first page that gets displayed to your customers when they visit your website. Here you can choose what you want to display on your landing page.
For e.g., you can display your contact page or company profile on your landing page.
tip
You can set your landing page for Web, Android and iOS, distinctly.
Select a Link Type as shown below. Click here to view a list of all valid links.

Figure 1: Landing Page Settings - Main Screen
Choose an appropriate option. In this case, we have chosen products from Apple brand to be displayed on our landing page.

Figure 2: Landing Page Settings
Add Query - You can add a key value pair for the link.
Visit your website and check the landing page.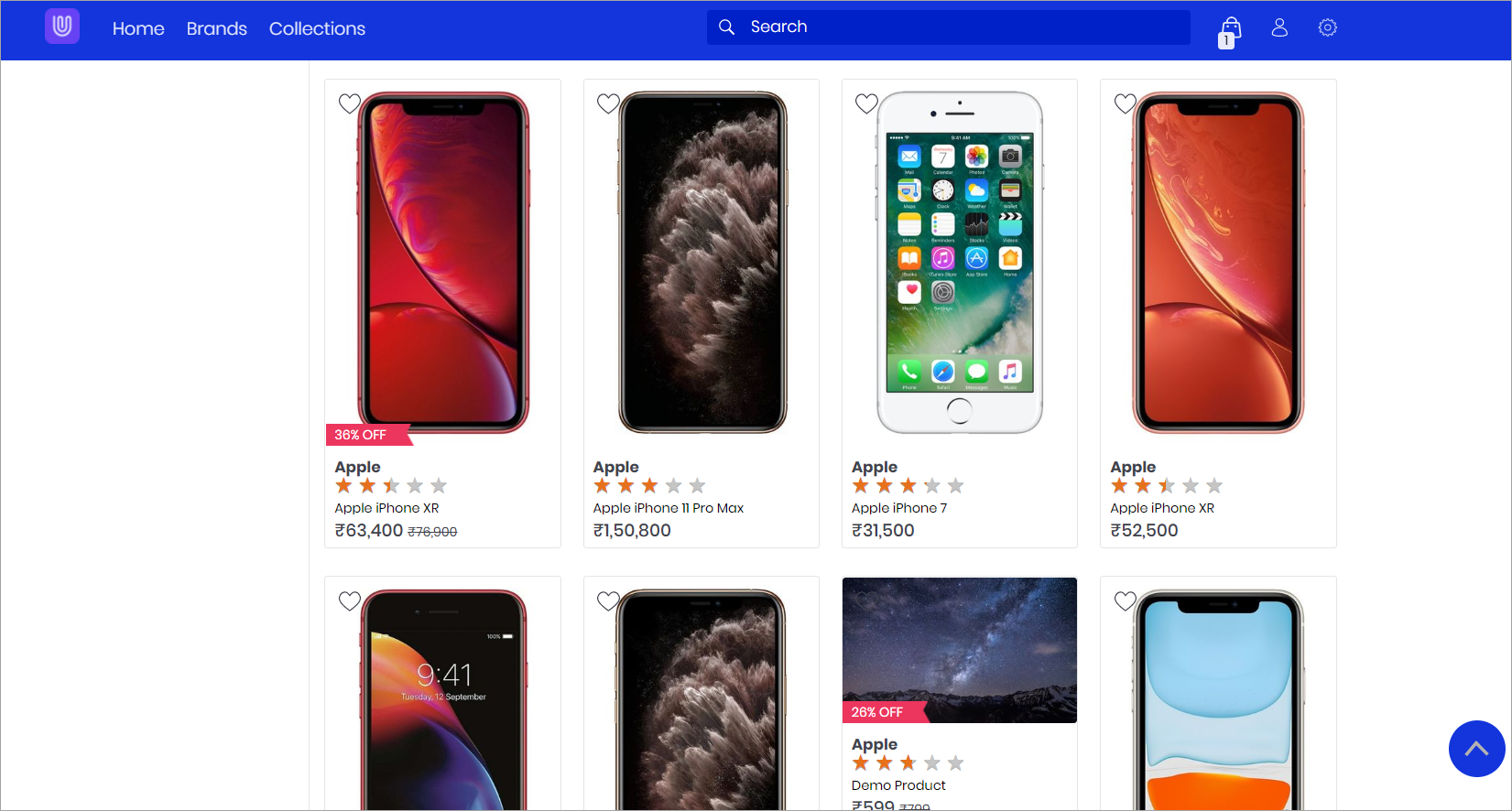 Figure 3: Landing Page with Apple Products
Links for your Landing Page​
Custom Links
Directly enter the link of any webpage
About Us
A page containing the application and company details
Basic Profile
A page displaying a user's name and gender
Blog
A specific blog post or an entire list of blogs
Brand
List of products belonging to a specific brand
Brands
All products with an optional department filter
Cart
Cart showing items added in the shopping bag
Categories
All categories with an optional department filter
Collections
A page displaying the curated collections of items
Collection
A page displaying 1 specific collection of items
Contact Us
Contact page for customer queries and suggestions
Form
Shows to the created form
Help
A page that contains frequently asked questions
Home
Points to the current home page of the website
Notification Settings
App settings for SMS, Email & WhatsApp notifications
Orders
Displays a history of all the ordered products
Page
A specific custom page or an entire list of pages
Policy
Shows the privacy-policy drafted for the website
Product
Shows a page containing only a specific product
Products
Display all products or a filtered list of products
Profile
User's profile details; name, email, phone & address
Profile Company
A page containing store name and code of an employee
Profile Emails
View all the registered email addresses of a user
Profile Phones
View all the registered phone numbers of a user
Rate Us
A page for obtaining user ratings and feedback
Refer & earn
A page for sharing the app through referral code
Saved Addresses
View all the physical addresses saved by the user
Saved Cards
View all the debit or credit cars saved by the user
Section Pages
Use a drag and drop customizable page
Settings
A page for selecting currency, language, and store
Terms & Conditions
Shows the terms and conditions page of the website
Track Order
A page showing the status of an order by its Order ID
Wishlist
A list of desired items yet to be added to the cart
Admin Panel
A link to the admin-panel of the current website