There is always a possibility that a customer might return a shipment due to any unforeseeable reason. In that case, the return is initiated and the returned product is delivered back to you.
This is the sequence: Return Initiated → Return in Transit → Return Delivered
Once the returned product reaches you, you need to accept the return and perform a quality check (QC) of the returned product. You need to specify how many have been returned in good condition (a.k.a Good QC) and how many have been returned in bad condition (a.k.a Bad QC). You can tag a reason against each quantity in Bad QC.
Please note that you can perform a QC only after the current stage is Return Delivered, until then your intervention is not needed in the OMS.
You have the option to manually approve the return request for a particular order if you wish to proceed with the return acceptance procedure. Click Accept Return from the Return Summary page.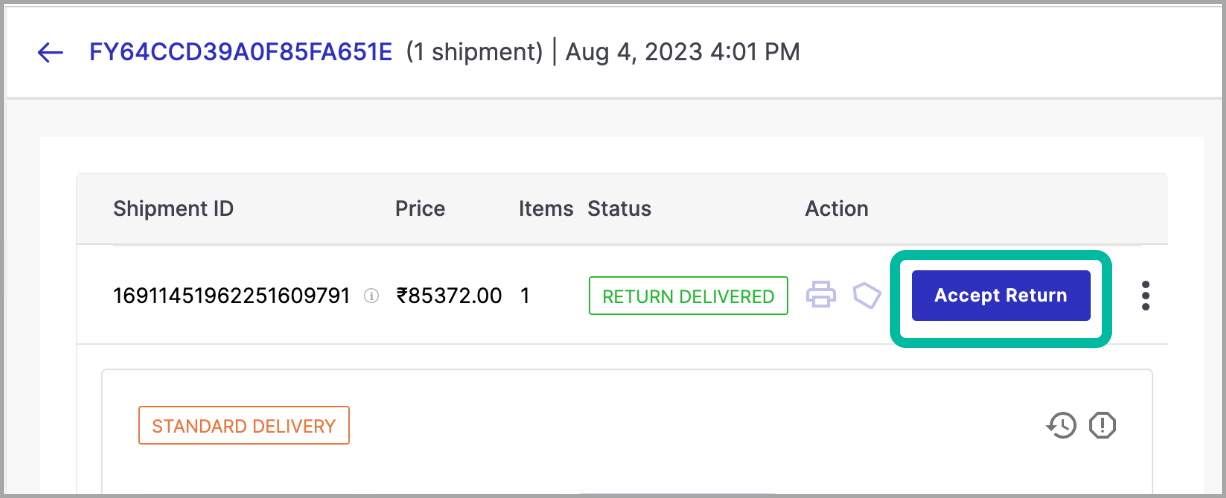 Figure 1: Accept Return
Accepting returns for items directly purchased from the store (Handed Over to Customer) involves going to the Processed > Handed Over to Customer and clicking Return. Choose items and reasons, optionally providing a credit note for unregistered customers, and specifying the refund method.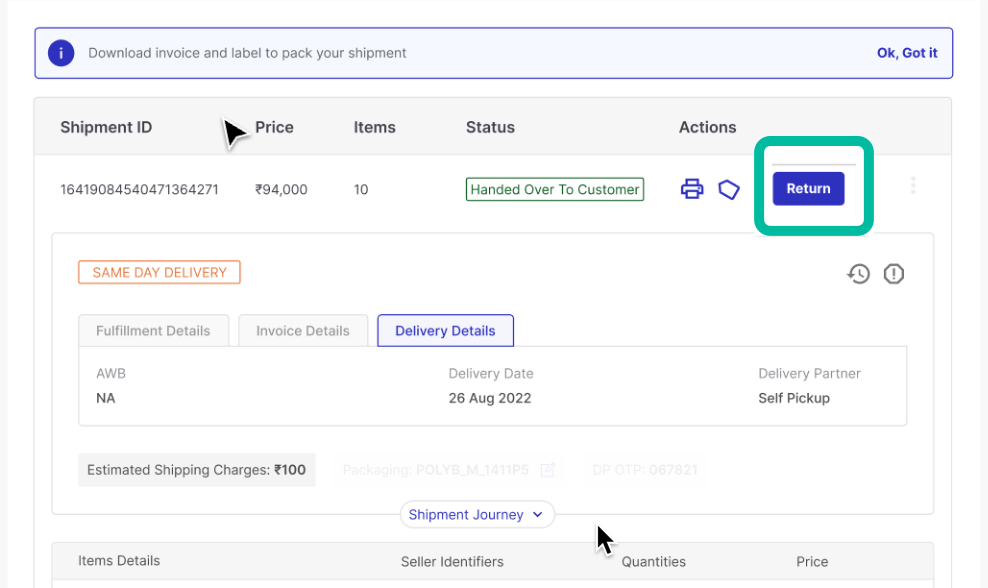 Figure 2: Accept Return for Handed Over to Customer Orders
Automated reverse Invoice Reference Numbers (IRNs) are generated for canceled or returned shipments for orders that already have existing forward IRNs.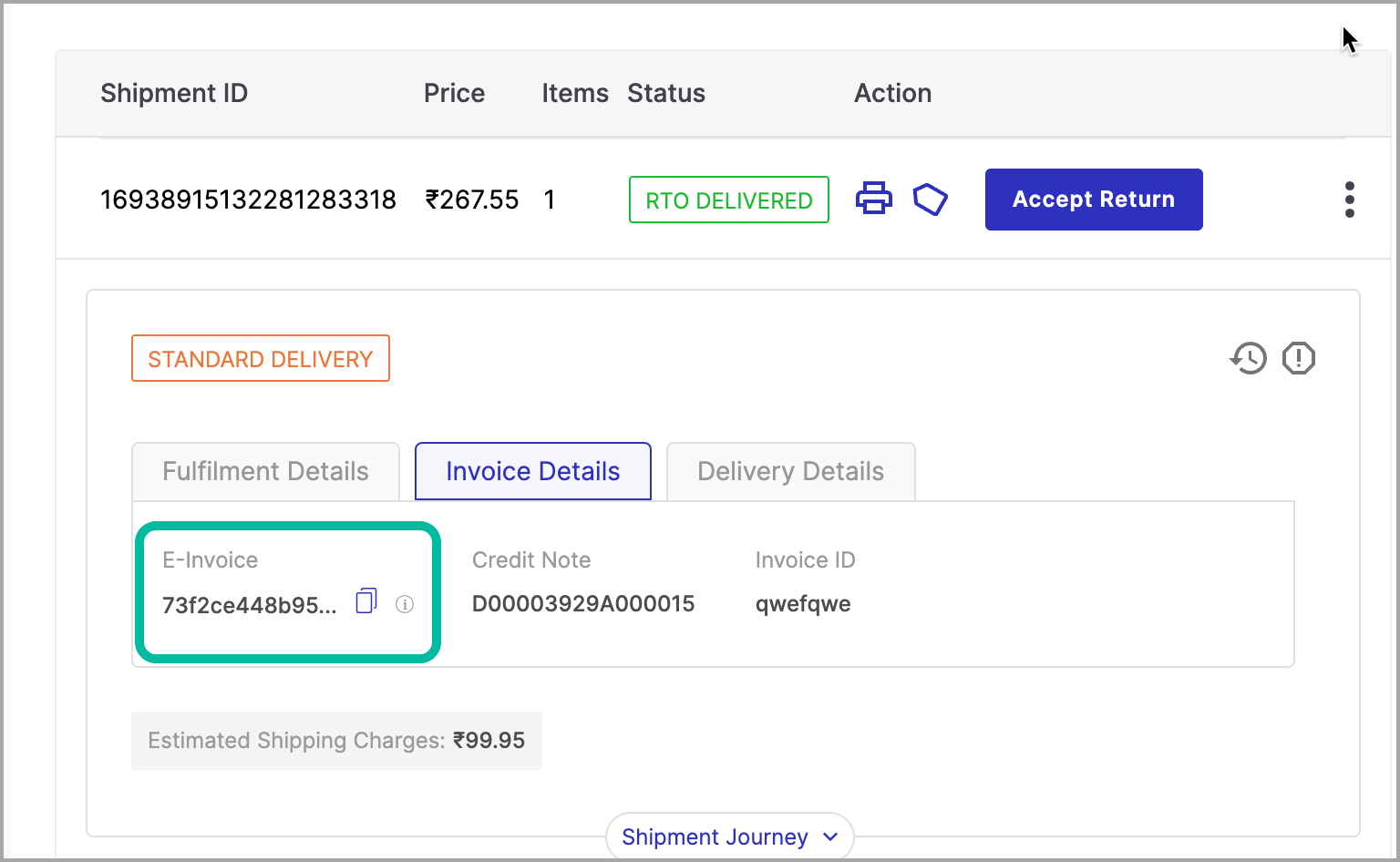 Figure 3: Reversal E-invoice
Sellers have the convenience of retrying the e-invoice generation process in the event of any failure.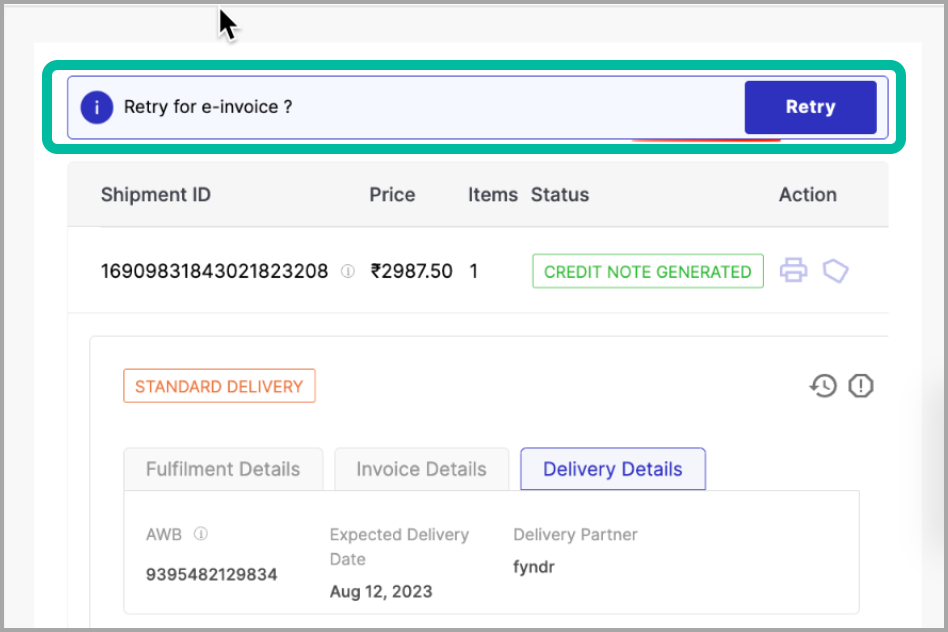 Figure 4: Retry E-invoice Generation
Video: Handling Returns