About Gala
Introducing Gala Theme: An excellent option that combines sophistication with usability. With its stylish and refined appearance, this theme is sure to impress. Furthermore, its user-friendly interface ensures that navigating the site is simple and enjoyable for all.
Effortlessly create stunning lookbooks and collections that inspire your customers and drive sales. Astra's intuitive layout options enable you to showcase outfit combinations, fashion trends, and seasonal collections, allowing your customers to visualize themselves in your clothing creations effortlessly.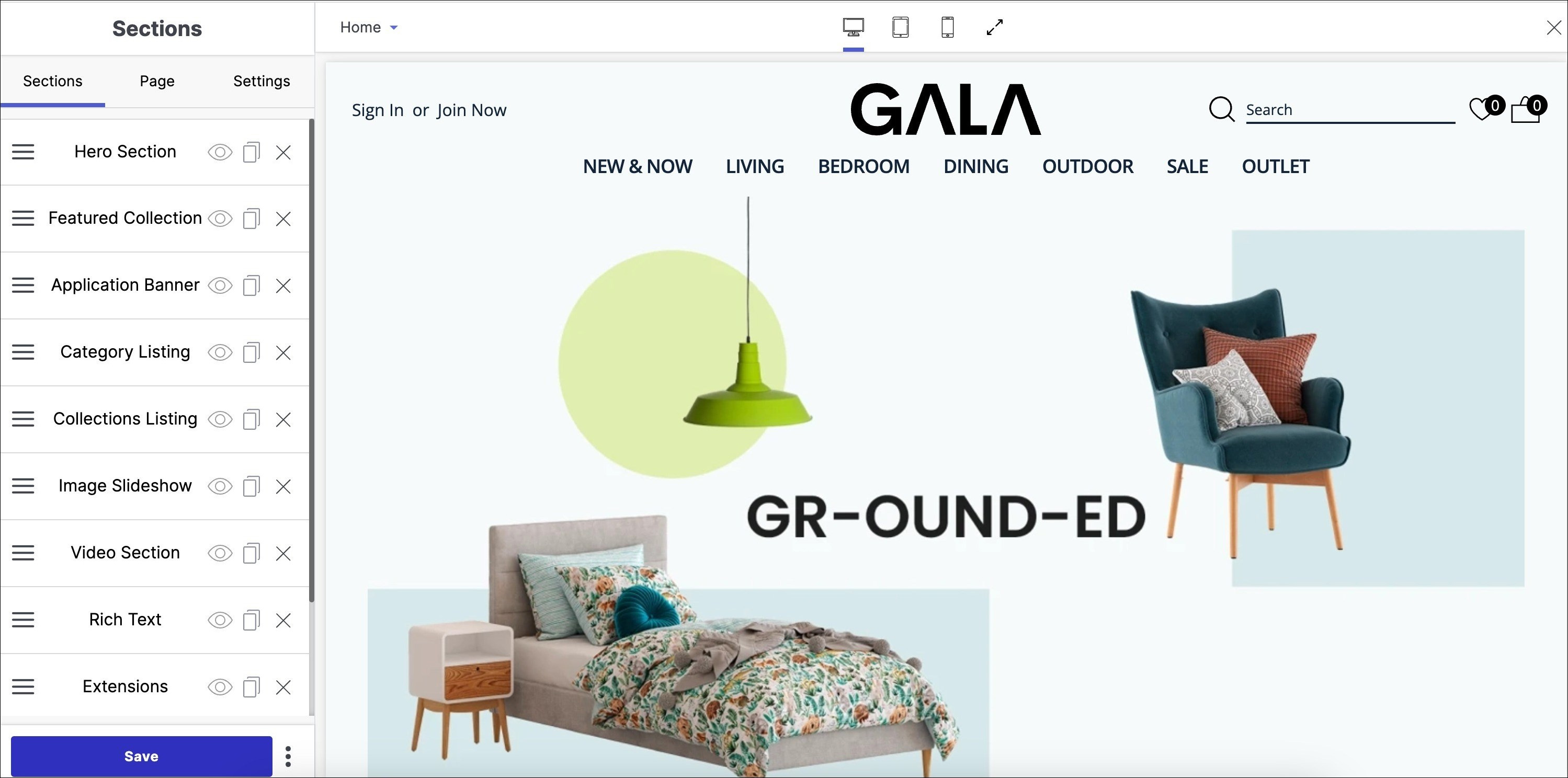 Gala boasts of the latest features and offers several advantages to your online store, such as:
A seamless shopping experience for your customers.
Elevate your brand's personality by displaying your products with a responsive layout and customisable options.
The product description page provides quantity control measures (i.e. increase or decrease the quantity of products).
The error message can be customised on the 404 (Page not found) page.
Streamline your checkout process with our one-page cart integration.
Latest PDP image preview feature offers an enhanced viewing experience with a full-screen model/scrollable full-page view.
The new Cart flyover has quantity control, product removal, and CTA buttons to navigate to cart and checkout pages. It also displays a price breakup.
'About us' page is fully configurable to meet your specific needs.
The button's hoverable, active, and disabled states are dynamically set based on the primary and secondary colors from the color palette.
Items from your wish list go directly to your cart and can be customised on the product page.
Custom My Account section: Users can edit and categorise their addresses by tagging them as "home," "friends," etc., and distinguish between their default and other addresses.
Customise orders with "Track Order" buttons.
'Set as default' & 'Remove address' CTAs included in the address listing.
Configurable Breadcrumbs on Product Description Page (PDP)/ Product Listing Page (PLP).