Compare Products
A "compare products" page on an e-commerce website lets customers compare multiple products together on one page. Customers can easily compare features, specifications, prices, and other details of similar products to help them make a better purchasing decision.
How to access Compare Products in your website?​
Below are the steps to access Compare Products page:
Select Compare Products from dropdown menu.
Pop-up window appears with compare products section.
Customise subsections in Compare Products page.
Below are the configurable options of the Compare Products page: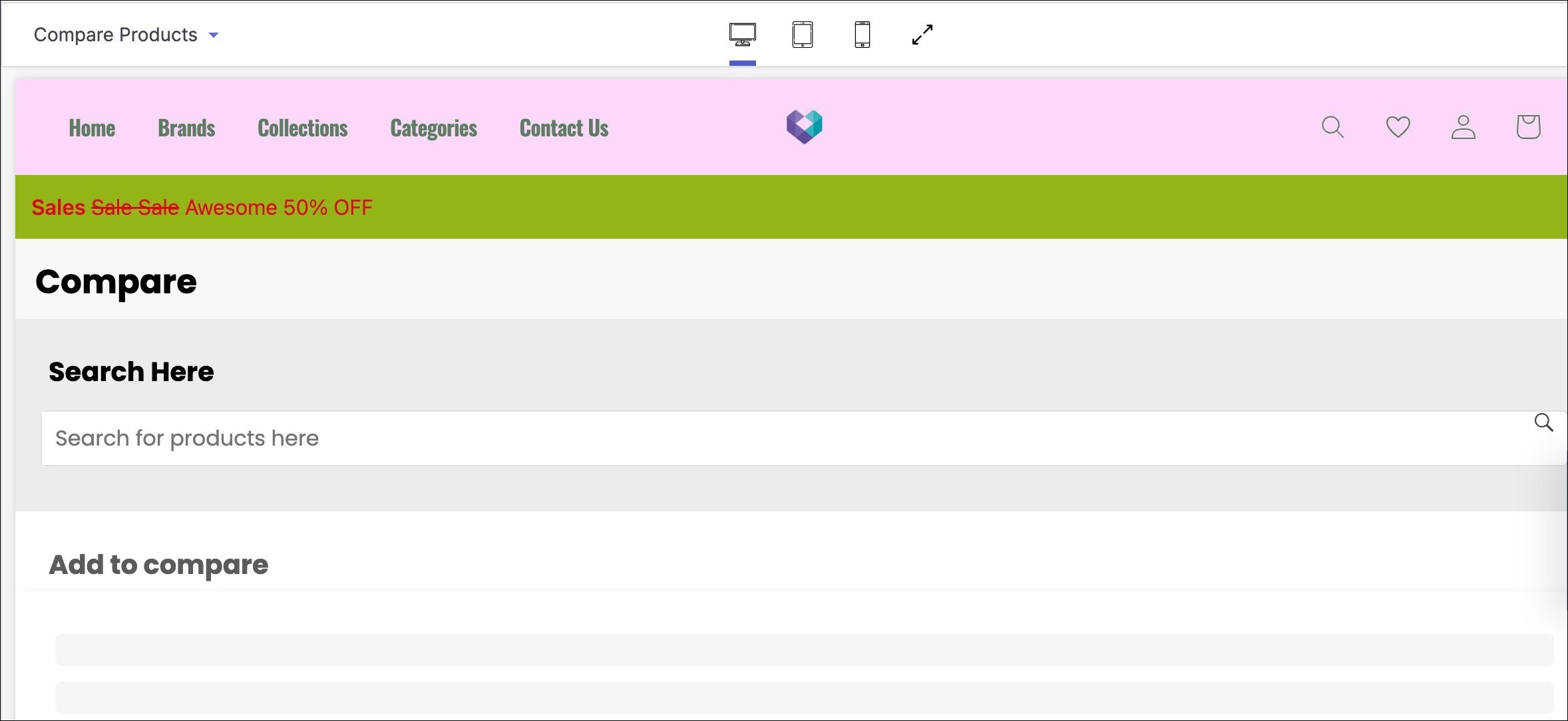 1. Search Here​
Search for the product you wish to compare.
2. Add to Compare​
Add the product to compare with the other products and make your desired decision.