How to access on Fynd Platform
Platform Panel
Profile
Brands
As we have observed how to setup a company, let's have a look at how one can add brands on the Fynd Platform.
Video: How To Add Brands on Fynd Platform
---
In the Platform Panel, go to Profile.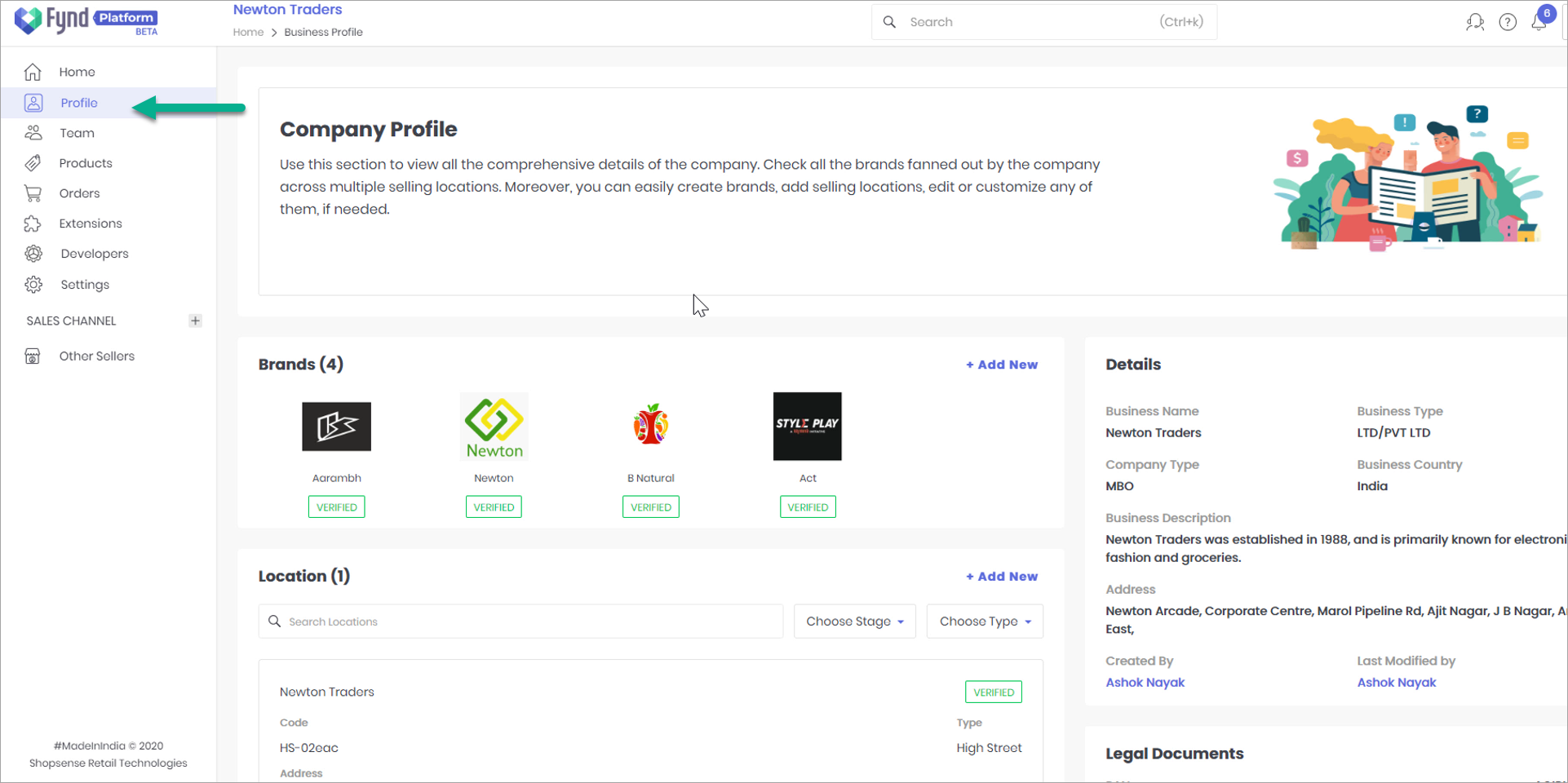 Figure 1: Profile Section in Platform Panel
In the Brands section, click on Add New.
Figure 2: Add a New Brand
Enter the Brand Name and Description.

Figure 3: Brand Details
Upload the logo and banners of your brand.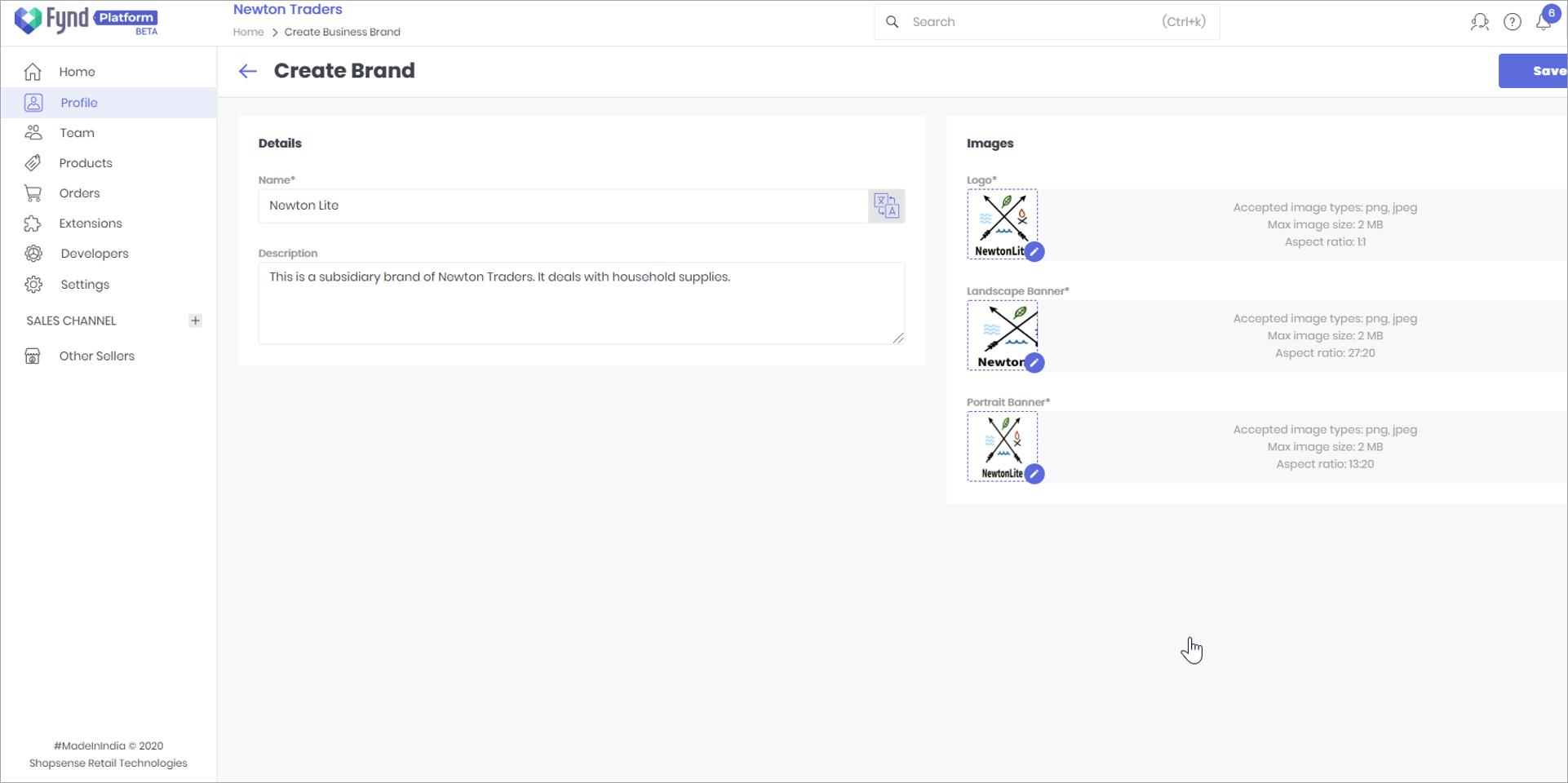 Figure 4: Upload Logo and Banner details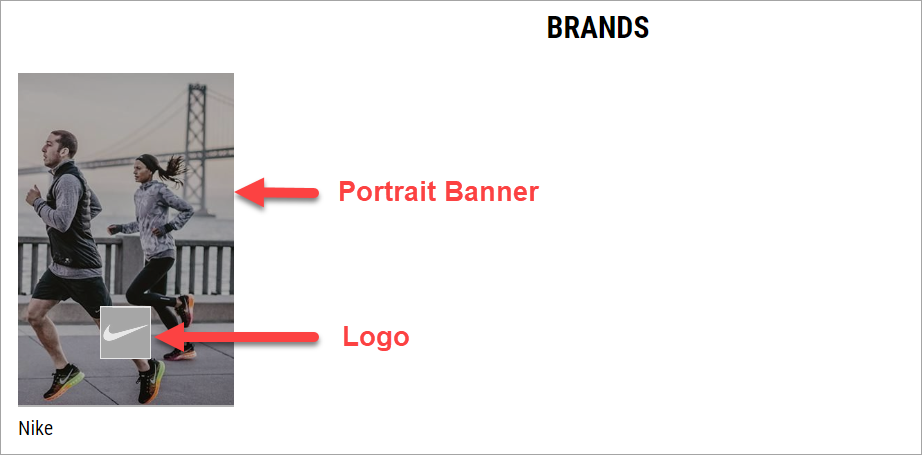 Figure 5: Logo and Banner
The below table shows the image requirements for creating a brand.
| Image Type | Min Resolution | File Type | Maximum File Size |
| --- | --- | --- | --- |
| Brand Logo | 196 x 196 px | PNG or JPG | 2 MB |
| Landscape Banner | 540 x 400 px | PNG or JPG | 2 MB |
| Portrait Banner | 130 x 200 px | PNG or JPG | 2 MB |
note
Banners are displayed depending on the theme applied to your website.
Once you have saved the details, your brand would be added successfully.
Figure 6: Successful Addition of Brand
Your brand will be automatically verified.

Figure 7: Verified Brands
What to do if the verification status of your brand shows 'Unverified'?
If your company itself is unverified, the brands you create will go unverified as well.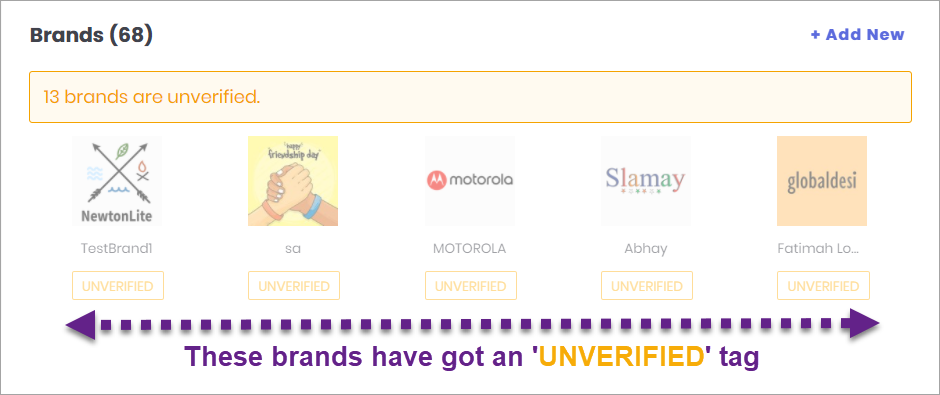 Figure 8: Unverified Brands
In that case, you must check the reason for the verification failure of your company. The Profile page will highlight this reason, as shown in the image below. Fixing the issue will enable your company and brands to get a 'Verified' status.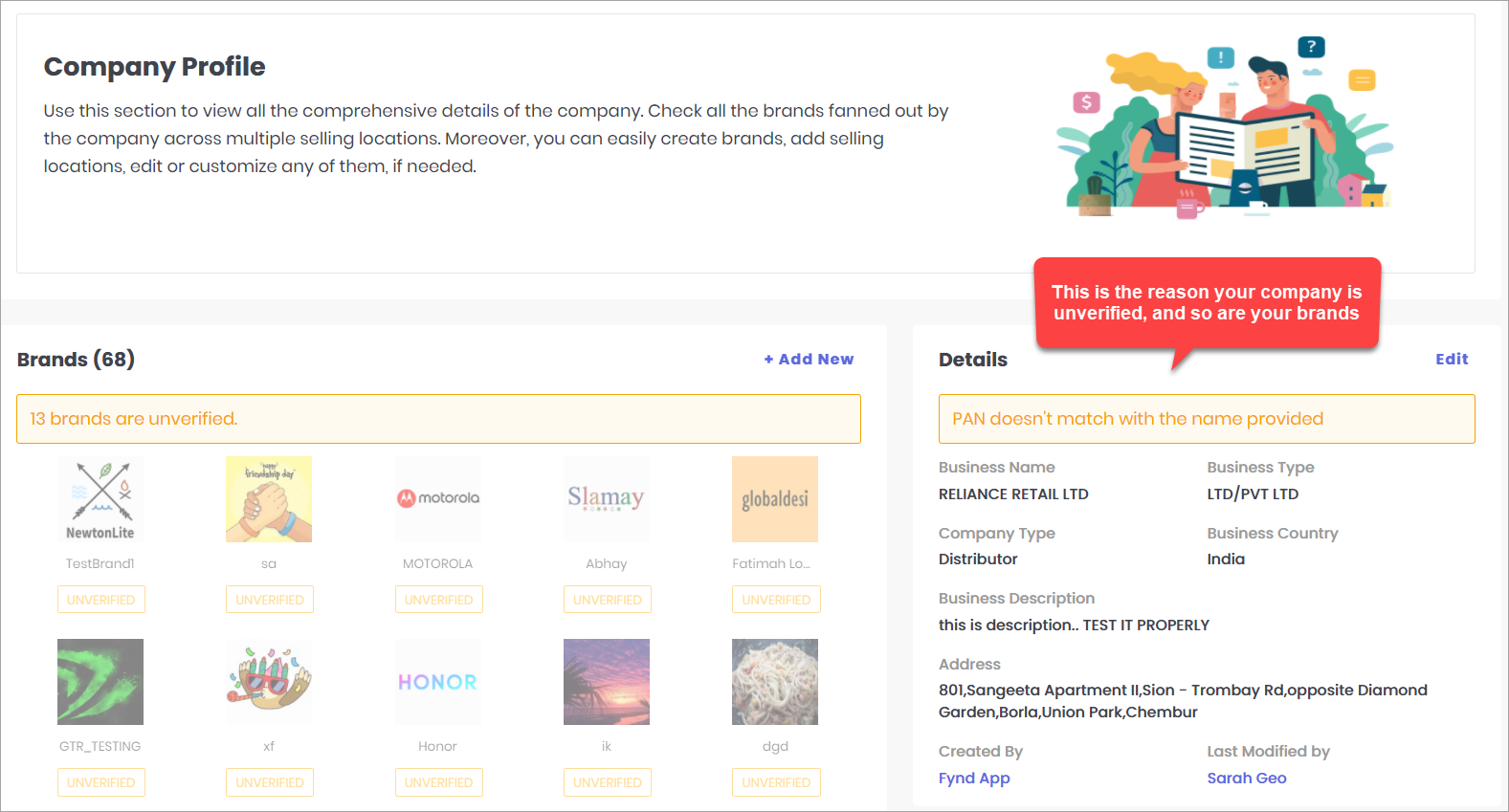 Figure 9: Company Verification
info
Later, you will be allowed to create products of only those brands which are present in this section. Therefore, you must add all your brands here, or edit them if needed. Facing difficulties in getting your brands verified? Reach out to us at verification@fynd.com or call us on +91-8767087087