Using Fynd Platform Packaging Extension
Introduction​
Fynd Platform Packaging extension helps you order packaging material directly from Fynd Platform. You can order multiple packaging materials and get them delivered to your selling locations. Also, you can track and manage placed orders for packaging materials.
note
This extension is meant only for those sellers who are selling on Fynd Marketplaces (Fynd and Uniket) and Fynd Store.
How To Raise a Packaging Request on Fynd Platform
How To Cancel Items from the Packaging Order on Fynd Platform
---
Steps to use Fynd Platform Packaging Extension​
Go to Extensions in Fynd Platform.

Figure 1: Extensions Section - Fynd Platform




Click Fynd Platform Packaging extension.

Figure 2: Fynd Platform Packaging Extension




note

Once you have installed this extension, it will be available in the list here.

Click Order Packaging.

Figure 3: Clicking Order Packaging Button




Select Delivery location from the dropdown.

Figure 4: Selecting Delivery Location




note

Dropdown will consist of a list of selling locations whose access is granted to you.

Click Next. You will get a list of packaging products to order.

Figure 5: Clicking Next Button




Add quantity as per your needs.

Figure 6: Adding Product Quantity




info

Click More Details to view various details like category, department, or brand of a packaging product.

Click Review Order.

Figure 7: Clicking Review Order Button




Click Confirm Order.

Figure 8: Clicking Confirm Order Button




Click Sure thanks.

Figure 9: Clicking Sure Thanks Button



In this way, your order has been placed successfully.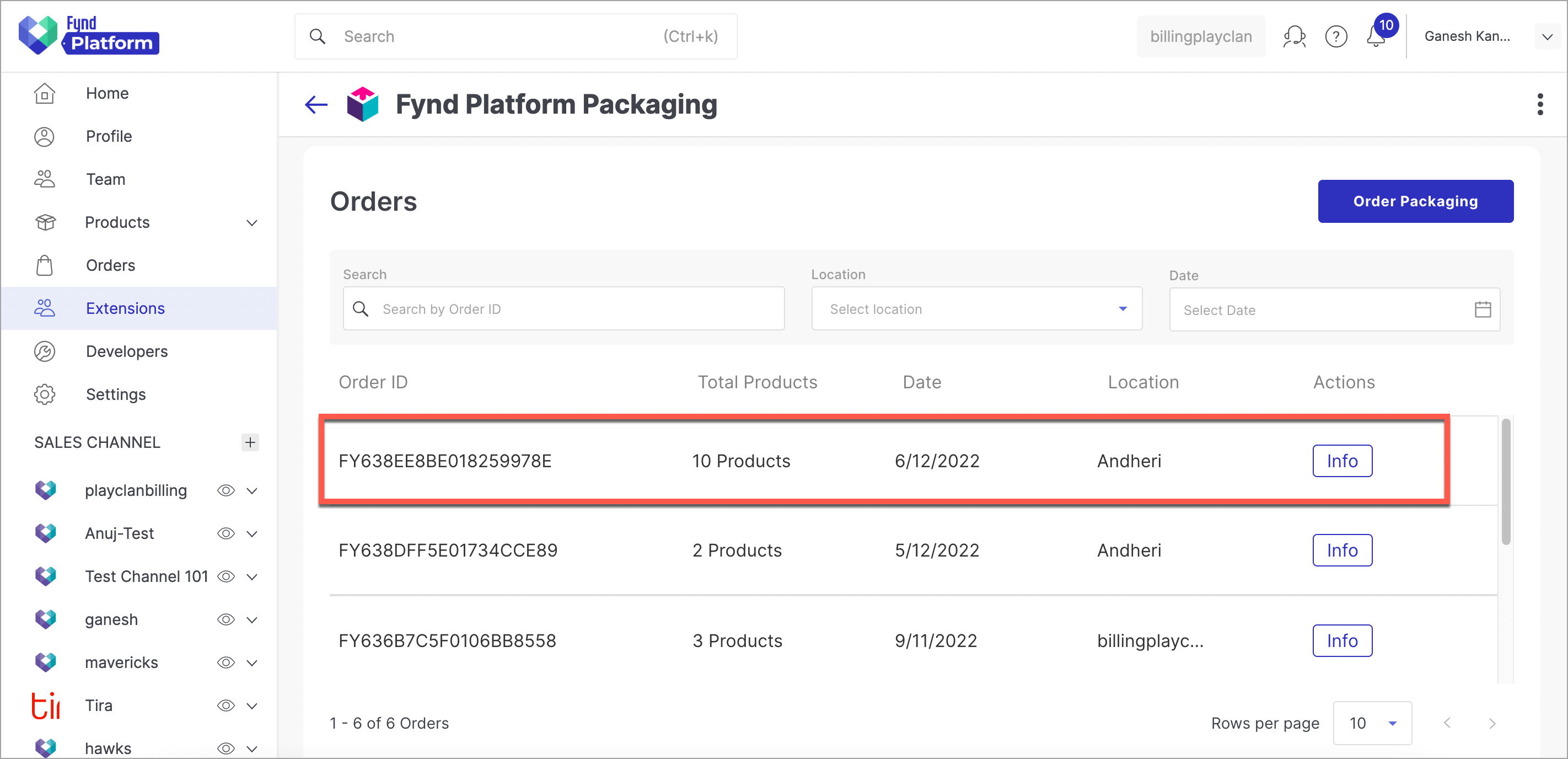 Figure 10: Your Placed Orders
---
View Order Processing Details​
Click Info of a particular order whose processing details you wish to view.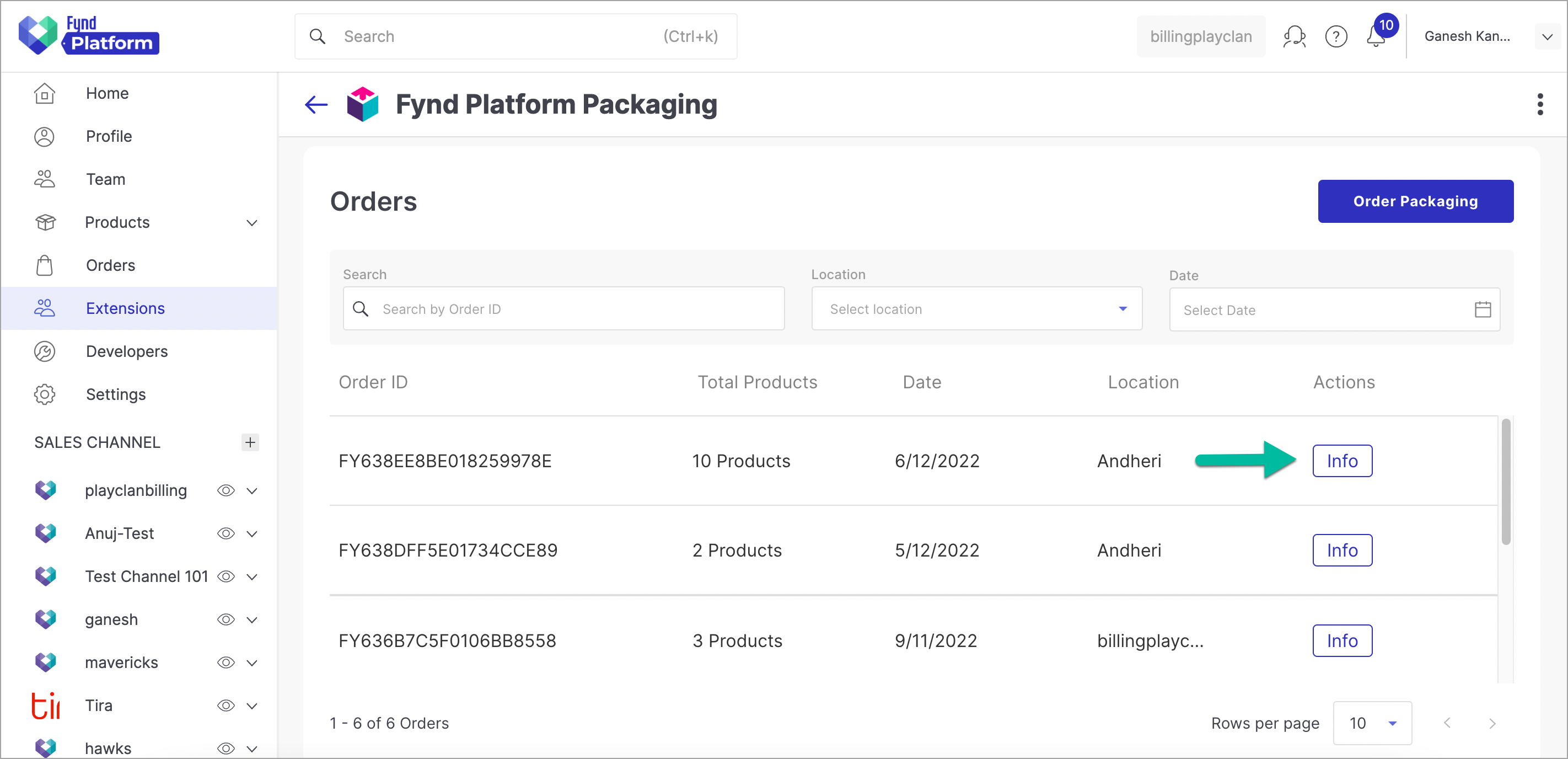 Figure 11: Clicking Info to View Order Details
Figure 12: Your Order Details
---
Cancel Items from the Order​
caution
Once the order is confirmed, it cannot be cancelled.
Click Info of a particular order.

Figure 13: Clicking Info to Cancel Items




Tick the checkbox of packaging product(s) that you wish to cancel from the order.

Figure 14: Selecting Product(s)




note

Tick the checkboxes for all the packaging products if you wish to cancel the whole order.

Click Confirm Cancellation.

Figure 15: Clicking Confirm Cancellation Button



In this way, item has been cancelled from your order successfully.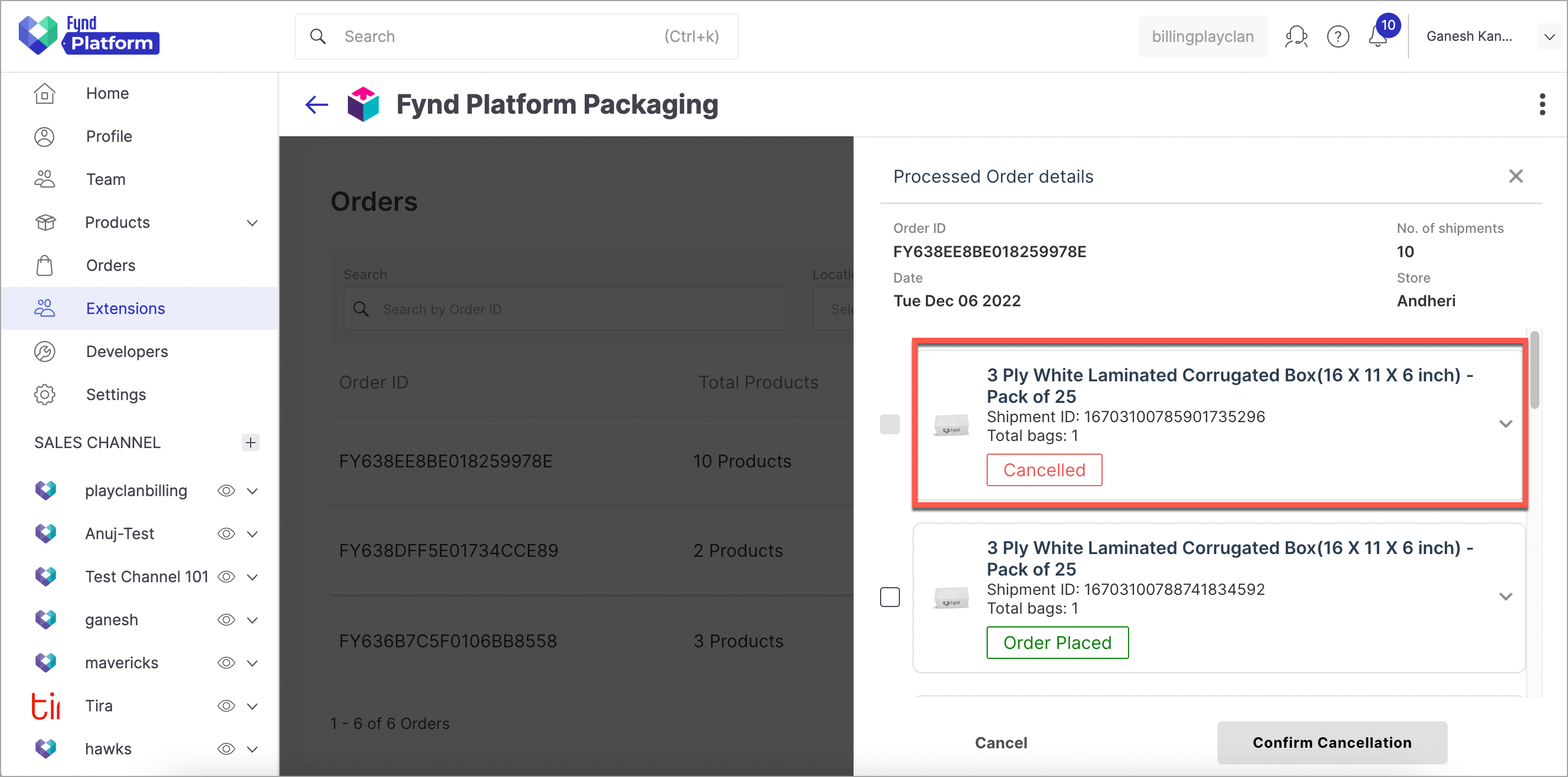 Figure 16: Cancelled Items