Login
The Arlo Theme's "Login" page is an integral gateway for users to access their accounts, update their personal details, and interact seamlessly with the website. By offering a comprehensive form and a user-friendly interface, this page ensures a smooth and secure login experience.
Accessing the Login Page​
To access and tailor the "Login" page within the Arlo Theme, follow these straightforward steps:
Select "Login" from the dropdown menu.
A pop-up window will emerge, revealing the "Login" section.
Customise the subsections in the "Login" page to create an engaging and efficient login process.
Customising the Login Page​
Within the "Login" section, you have the freedom to tailor the login experience for your users by configuring the following option: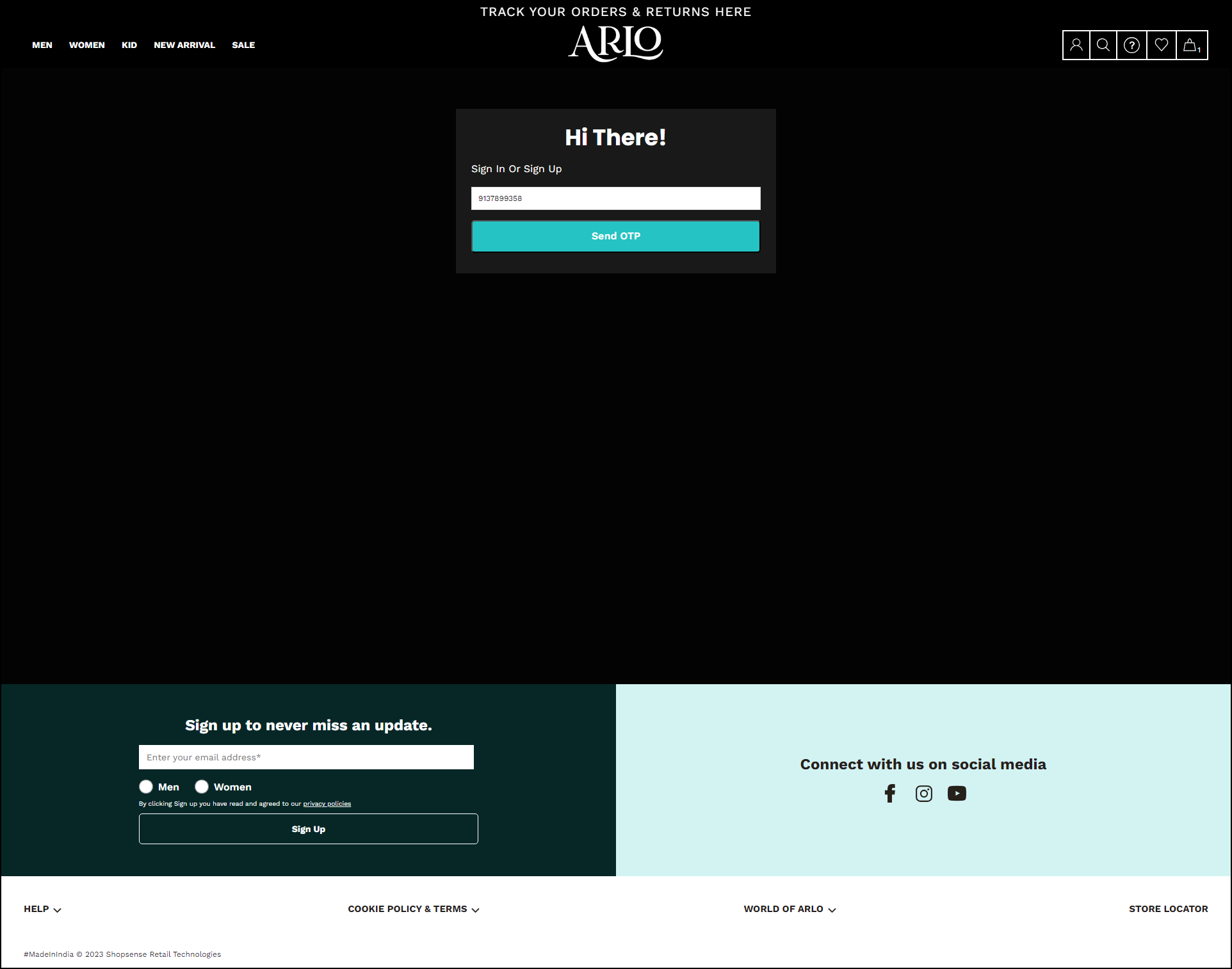 Figure 1
Figure 2
Mobile Number: Users can input their registered mobile number to initiate the verification process. Once verified through OTP (One-Time Password), users gain access to edit their profiles.
note
Upon successfully logging in, users also can configure and manage their:
Profile Address: Users can conveniently update their address details to ensure accurate delivery of their orders.
Wishlist: Users can create, manage, and monitor their wishlist, keeping track of products of interest.
The Arlo Theme's "Login" page encapsulates user-centric design and functionality, empowering users to interact with the website effortlessly. The customisation options enable you to craft an immersive login experience that aligns with your brand's identity and user expectations.