Order Processing Lifecycle
Order Details
You can handle the entire order processing lifecycle by clicking an order and going to its Order Details page.
Video: Order Details
You can also use the Previous and Next button to move from one order to the other.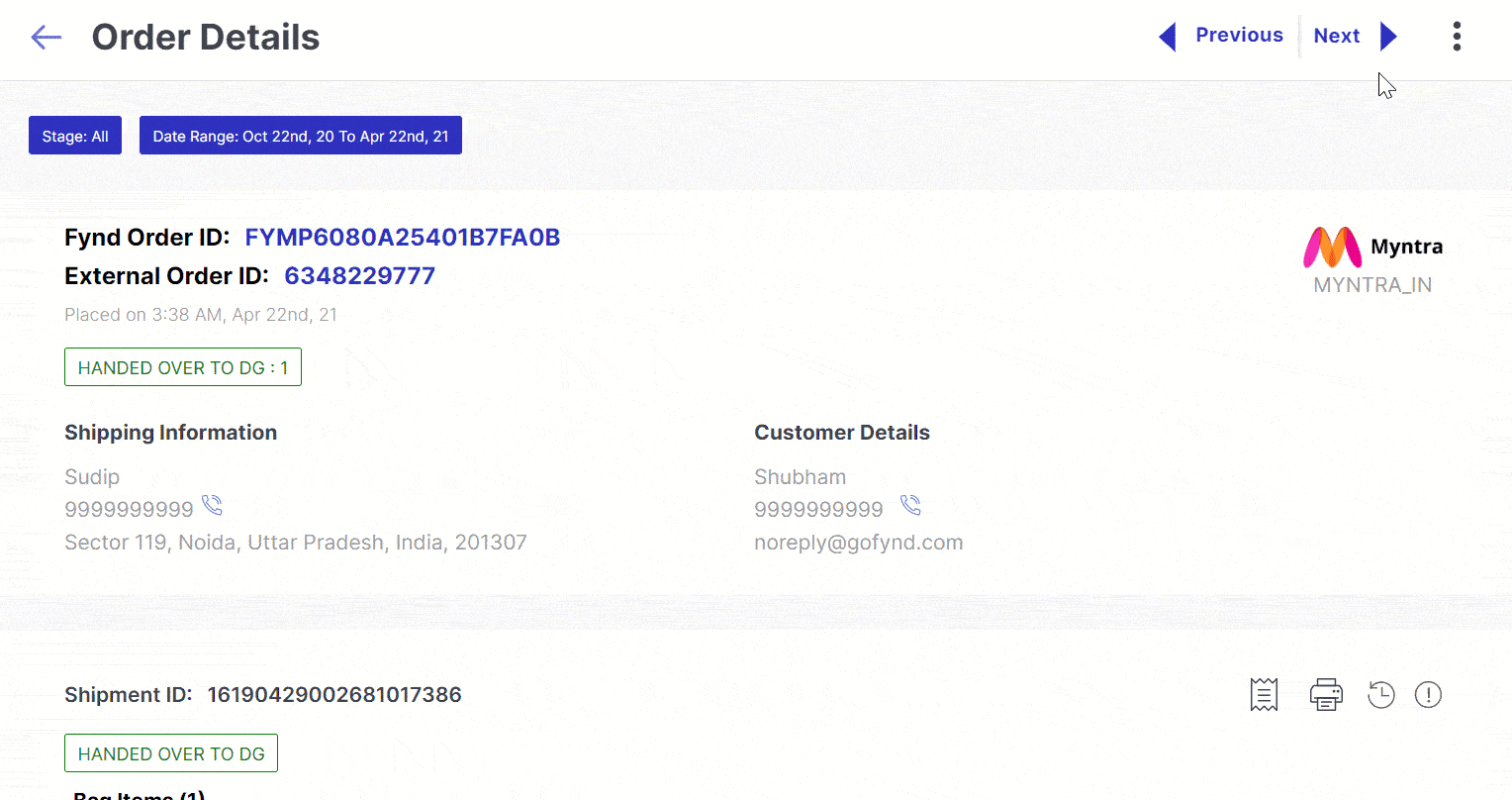 Figure 1: Navigating Between Orders
On the Order Details page, you can view the Store Information, Promised Delivery Date, Price Breakup, Payment Method, and Tracking Details below every shipment.

Figure 2: Other Details
---
Order Processing
Once an order is placed by a customer, it is immediately updated in the OMS. Click here if you wish to check the order placing journey from a customer's perspective.
Let's assume a customer has ordered a handbag. The order would immediately appear in the Orders section of Fynd Platform.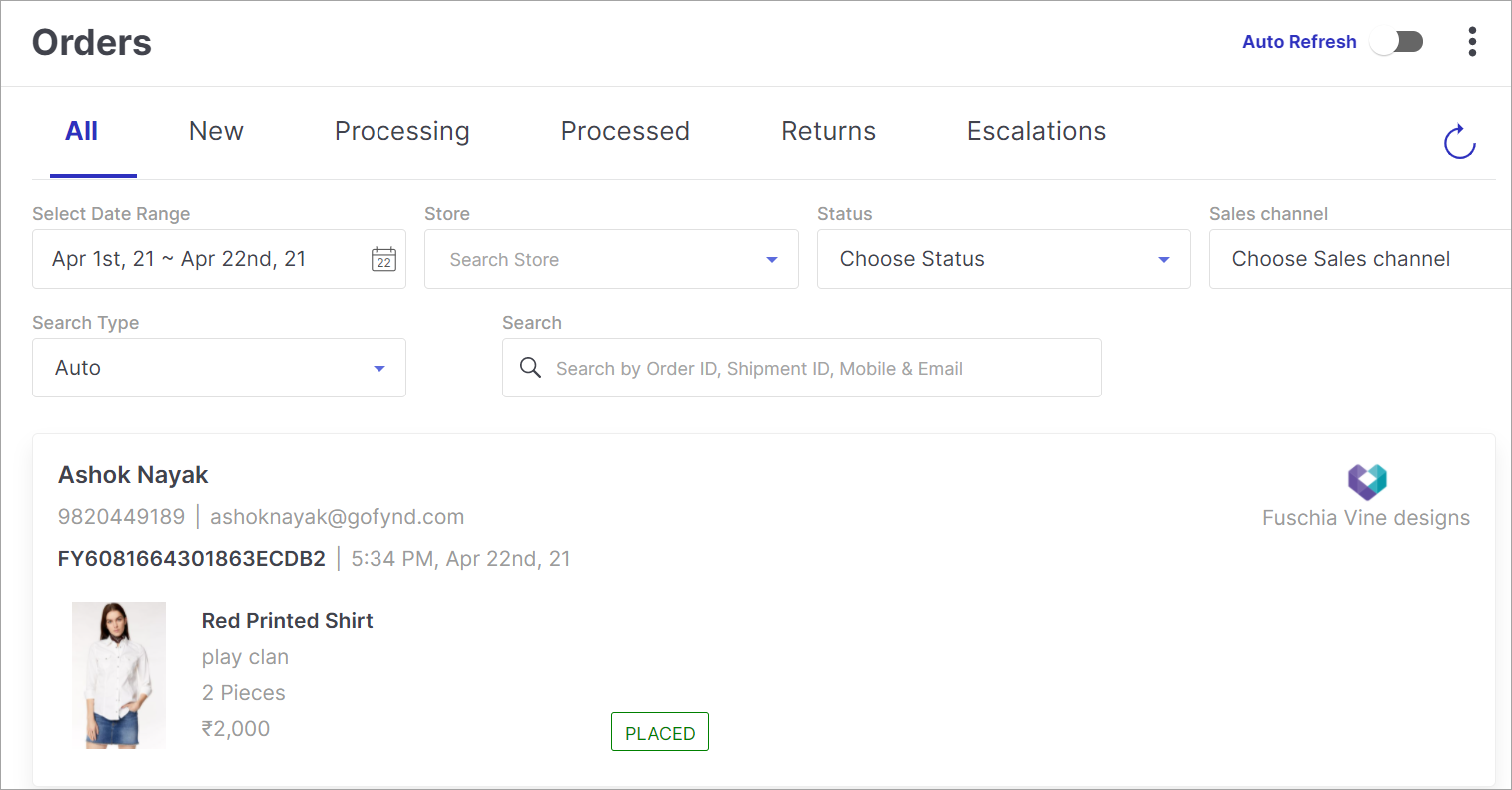 Figure 3: New Order
Go to the Order Details page. If the product is available at your store, click on Confirm. If not, click Cancel and enter a cancellation reason so that a new store will be assigned to the order.
Figure 4a: Confirming An Order
Figure 4b: Cancelling An Order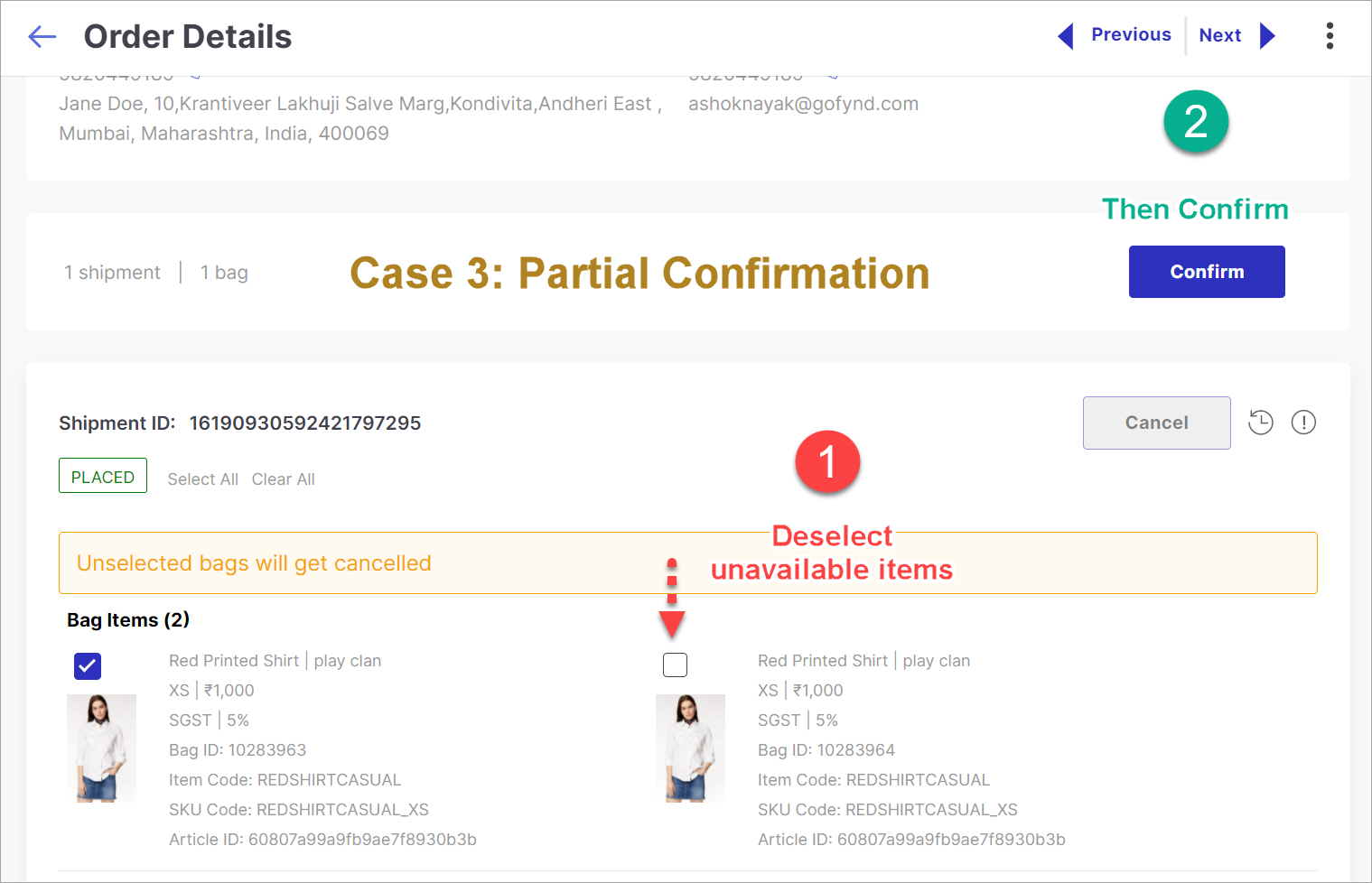 Figure 4c: Partial Confirmation/Partial Cancellation
info
If an order contains multiple shipments, you'll get Confirm and Cancel option for each shipment in that order. Also, if the shipments have multiple bags within them, you can use the checkbox to confirm the available bags, and cancel the unavailable ones.
Once the order is confirmed, you can generate its tax invoice and labels by clicking on Update Invoice.
Figure 5: Updating Invoice
Enter the store invoice number as per your records. This invoice number will appear in your printed invoice or label.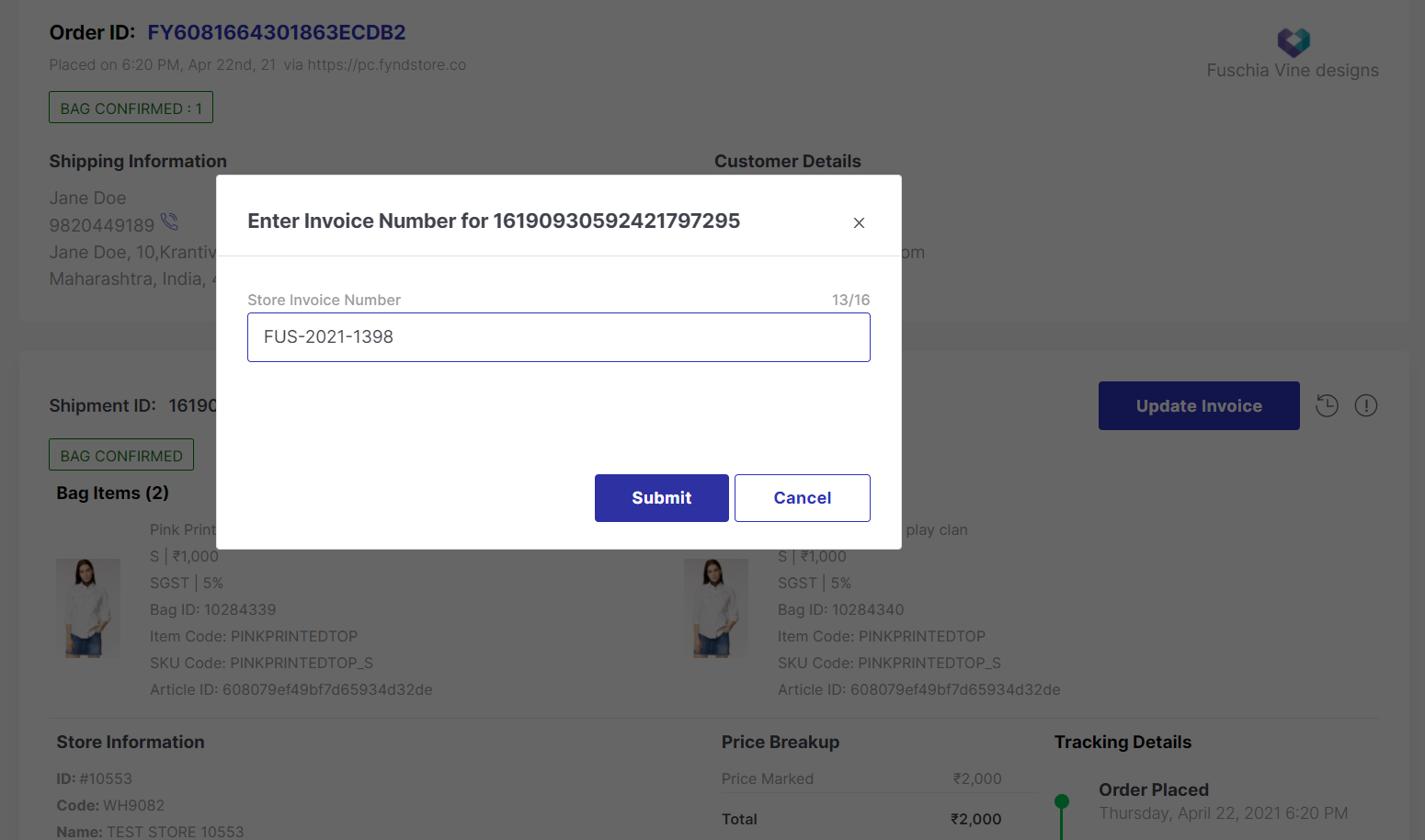 Figure 6: Entering Store Invoice
The system automatically assigns a delivery partner. An AWB number is generated (see Tracking Details in the below image) which allows you and your customer to track the shipment. Next, print the corresponding invoice for the product.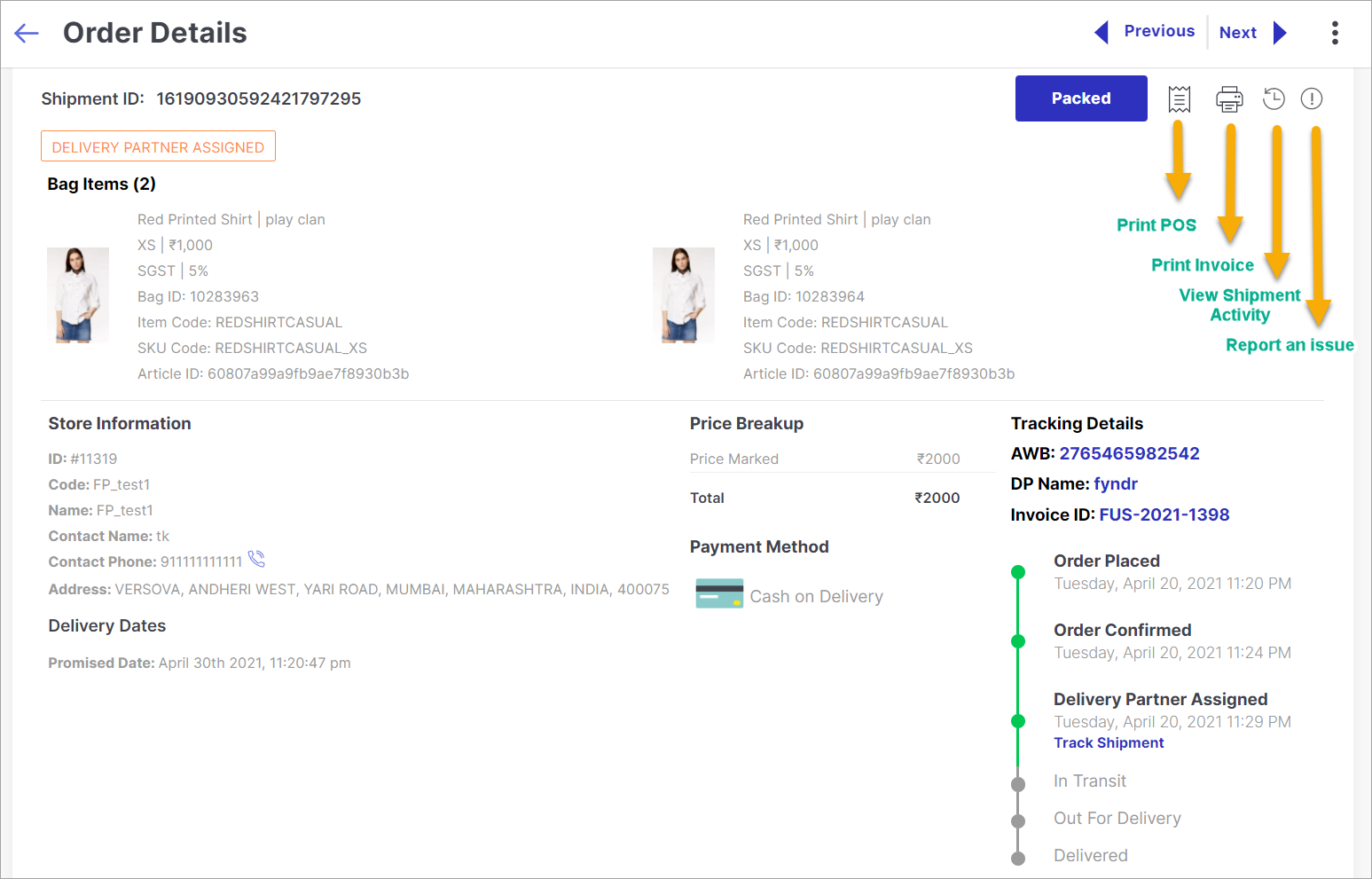 Figure 7: Shipment Options
As shown in the above image, you will get the following options.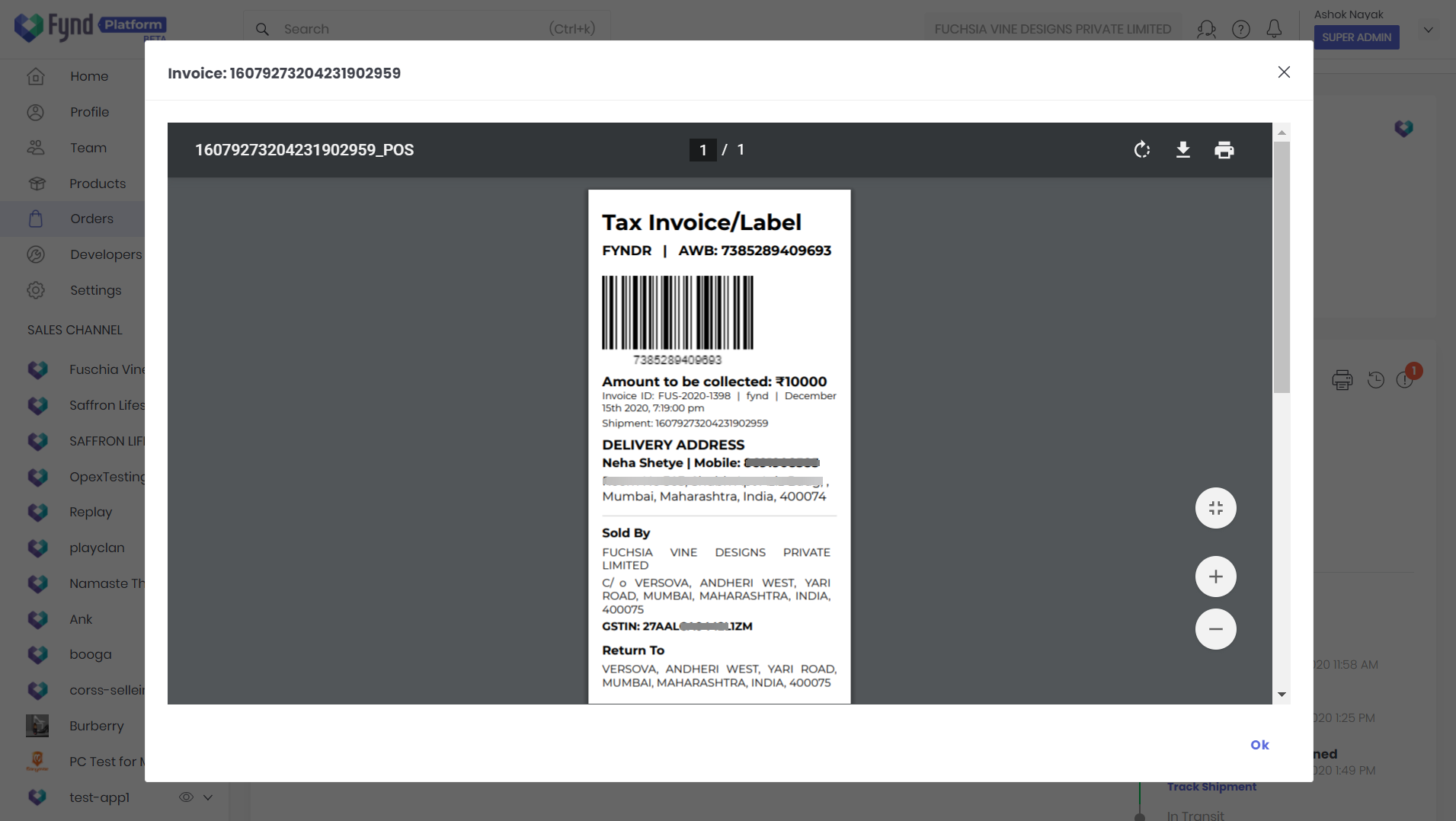 Figure 8: POS Invoice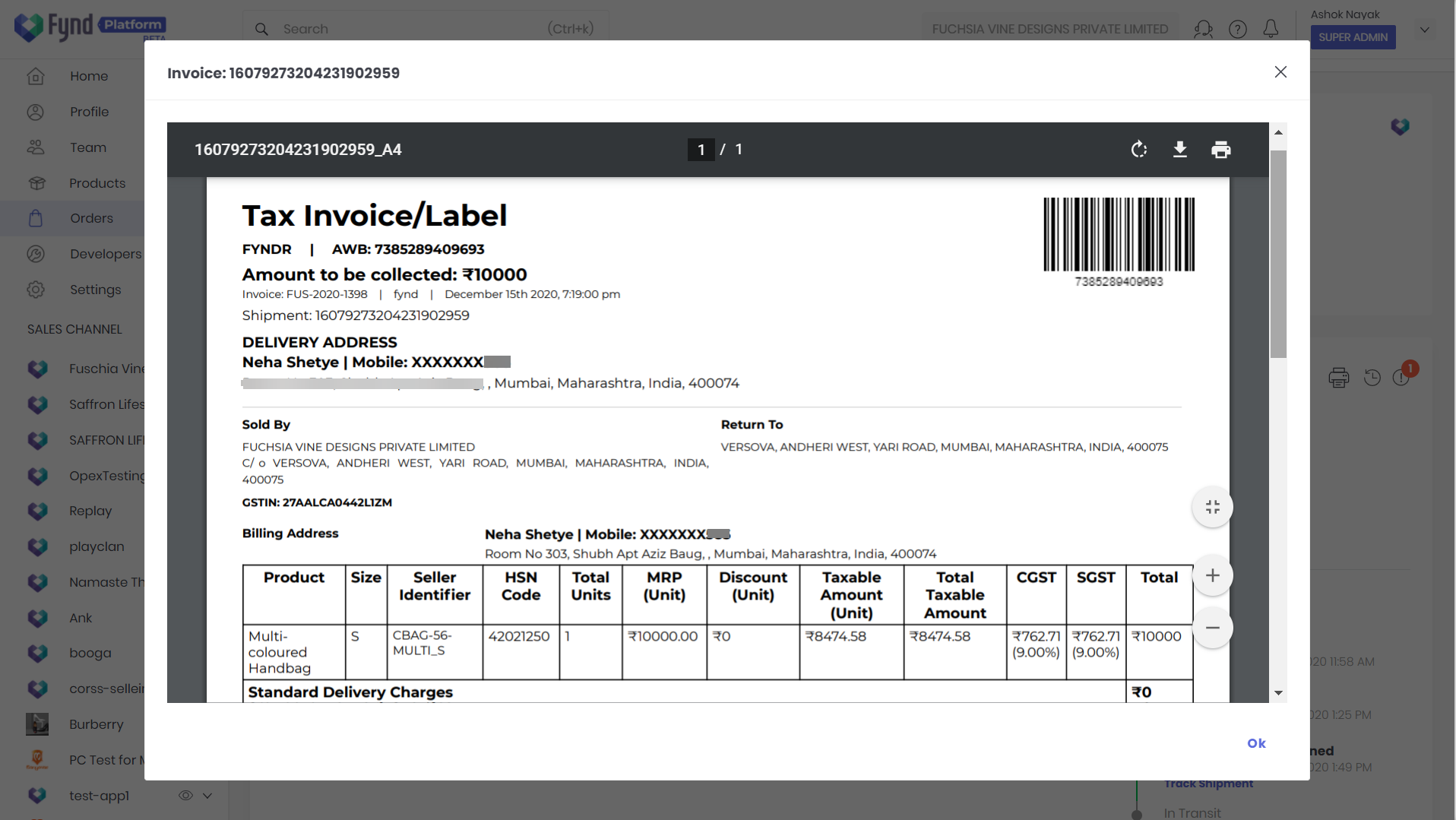 Figure 9: A4 Invoice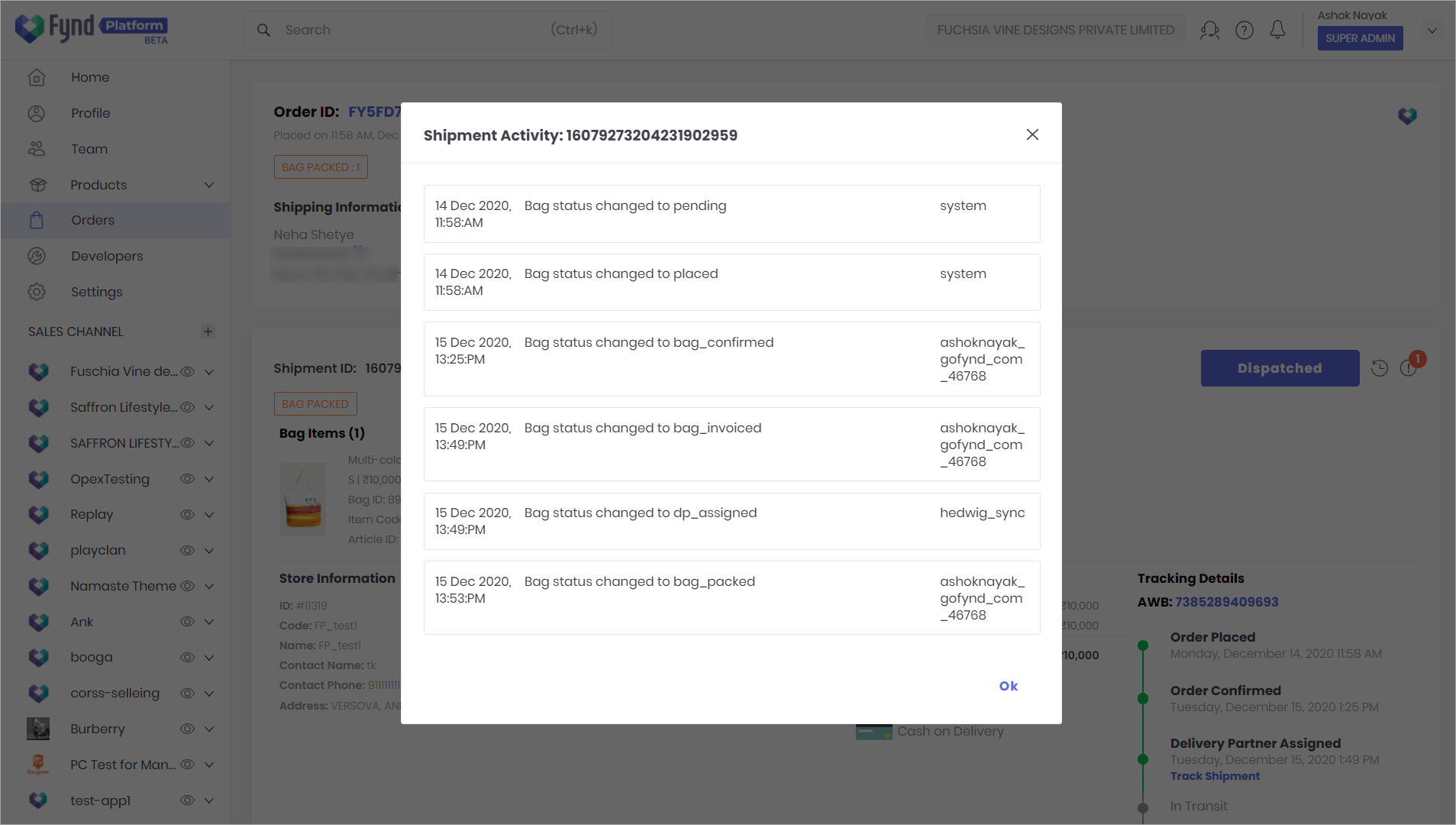 Figure 10: Actions Performed On The Shipment
Figure 11: Raise A Ticket To Fynd
5. Enclose the product in a packaging material, and attach the invoice/label generated in the above step. Next, click on **Packed**.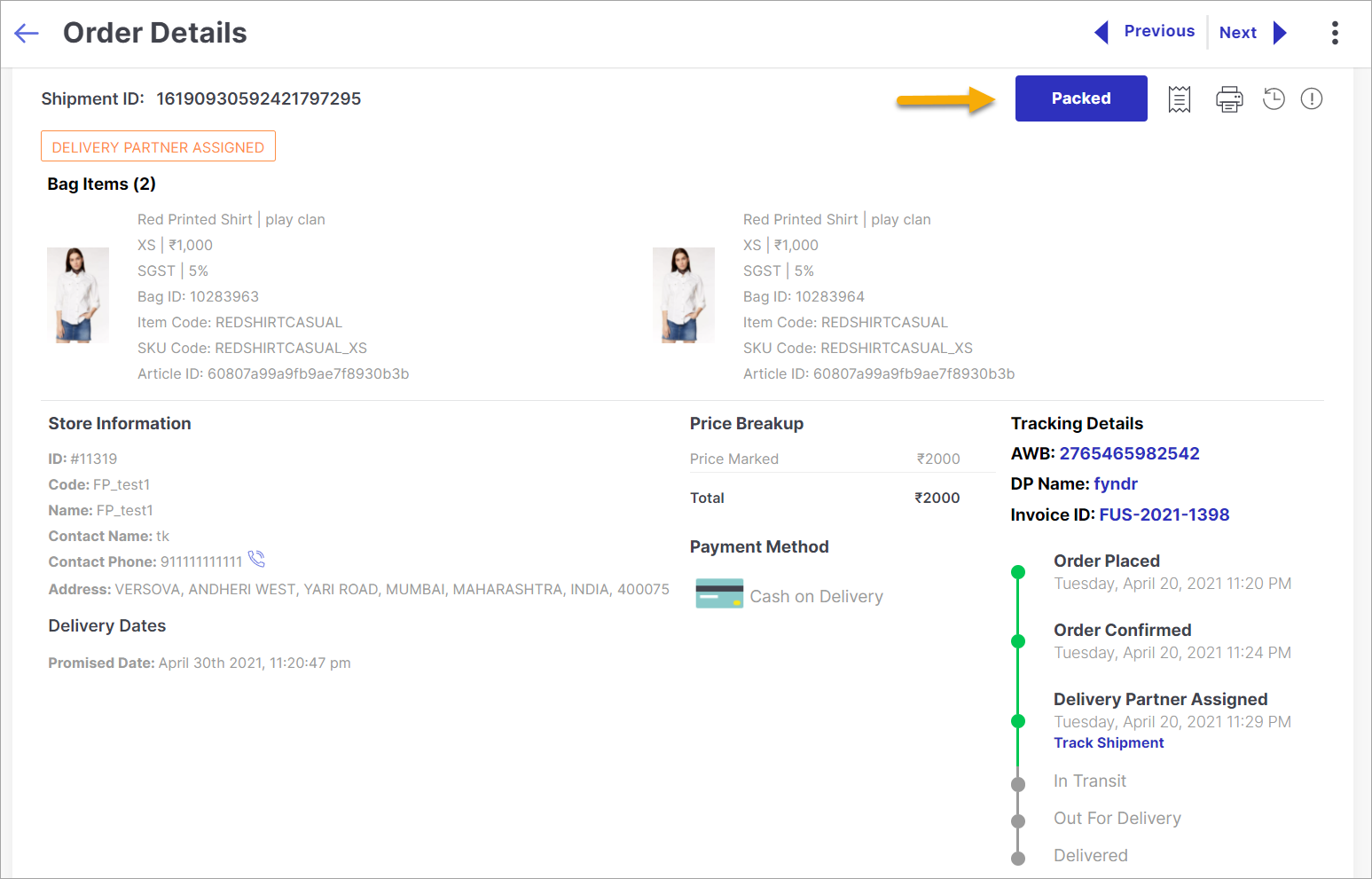 Figure 12: Packing An Order
Once you handover the shipment to the delivery partner, click on Dispatched.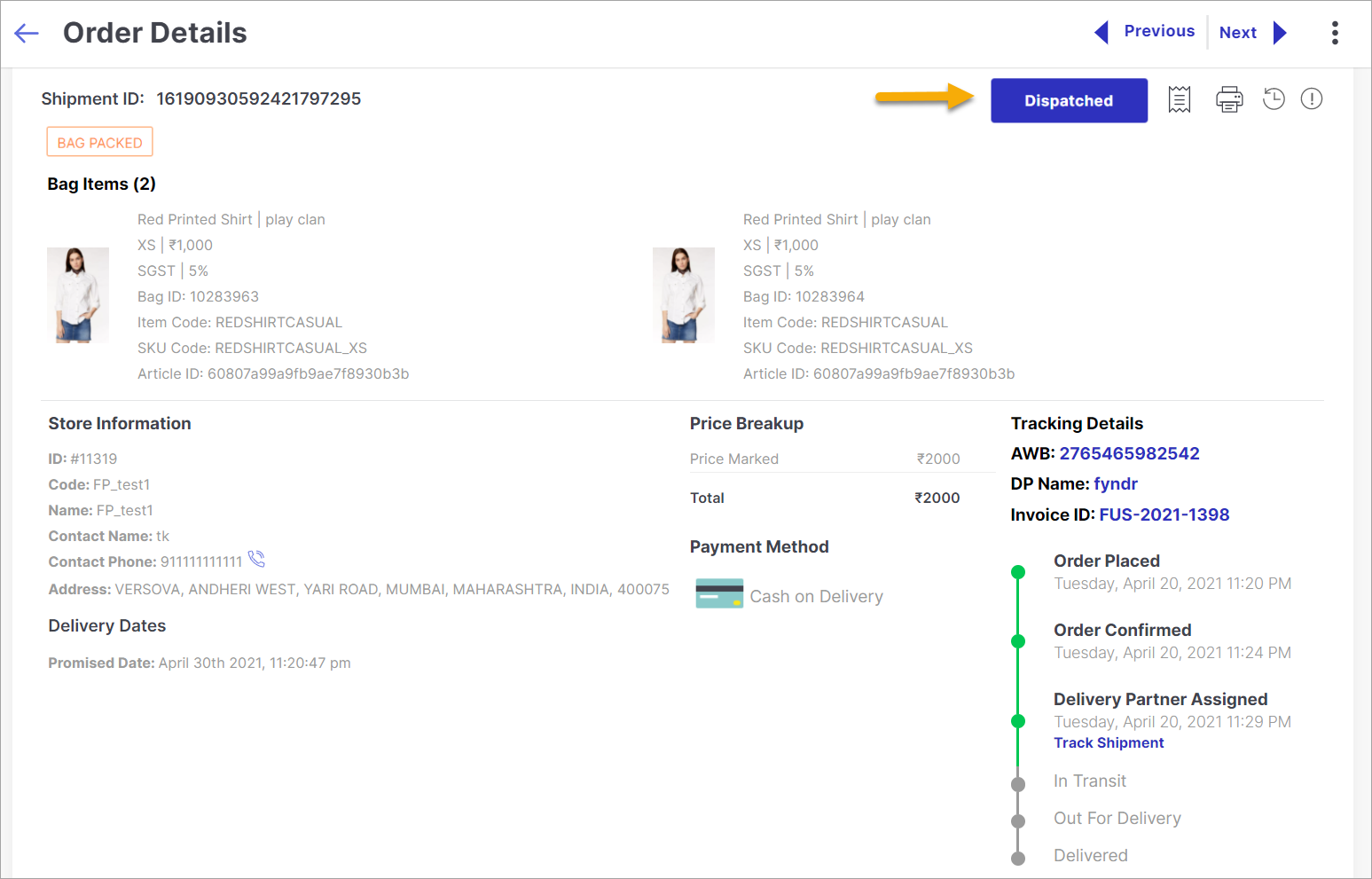 Figure 13: Dispatching An Order
The order state will be updated to Handed Over To DG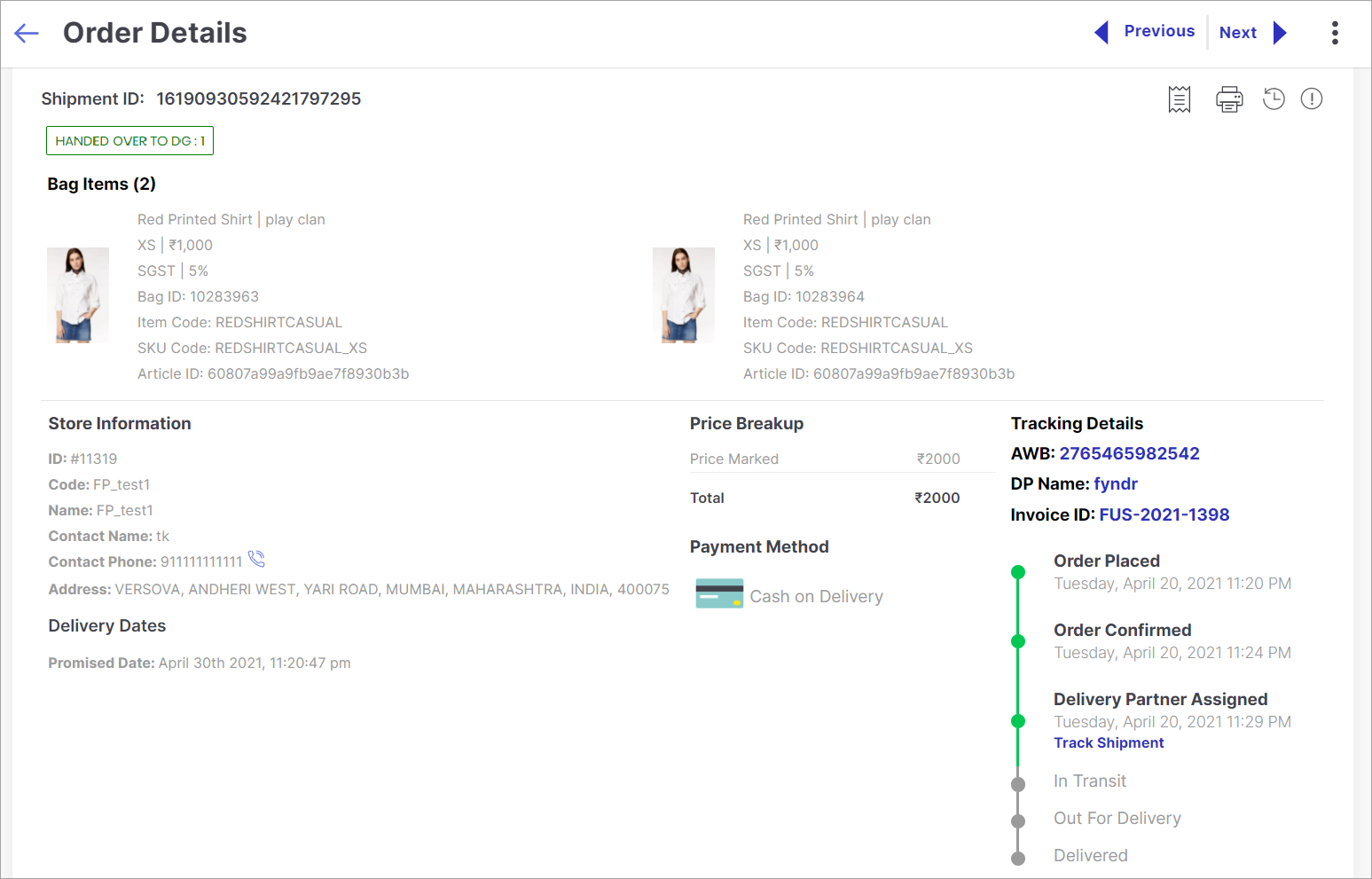 Figure 14: Handing Over An Order
---
How to cancel a new order?
If you can't fulfil an order or shipments within an order, you can cancel them. The order will be reassigned to another store in your company if it exists. During this polling, if no stores can fulfil the order, it will be cancelled and the customer will be duly informed and refunded.
Figure 15: Cancelling An Order