Introduction
In the previous section, we have seen the order processing lifecycle of a single order. In reality, a seller has to deal with multiple orders and it is not convenient to process them one at a time. Bulk processing helps to process multiple orders together. You can perform the following operations:
Update the order status using the picklist
Generate invoices of confirmed orders and cancel the unconfirmed ones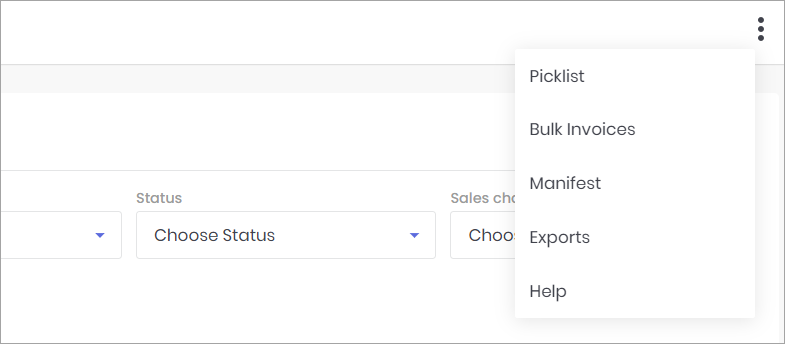 Figure 1: Bulk Operations
---
Picklist
Use the picklist for updating the status of multiple shipments from one state to another, for e.g. New to Confirmed, Processing to DP assigned, etc.
Video: Using the Picklist in OMS
---
Bulk Invoices
An invoice contains a list of purchased items along with the price breakup, GST details, sender and recipient of the shipment.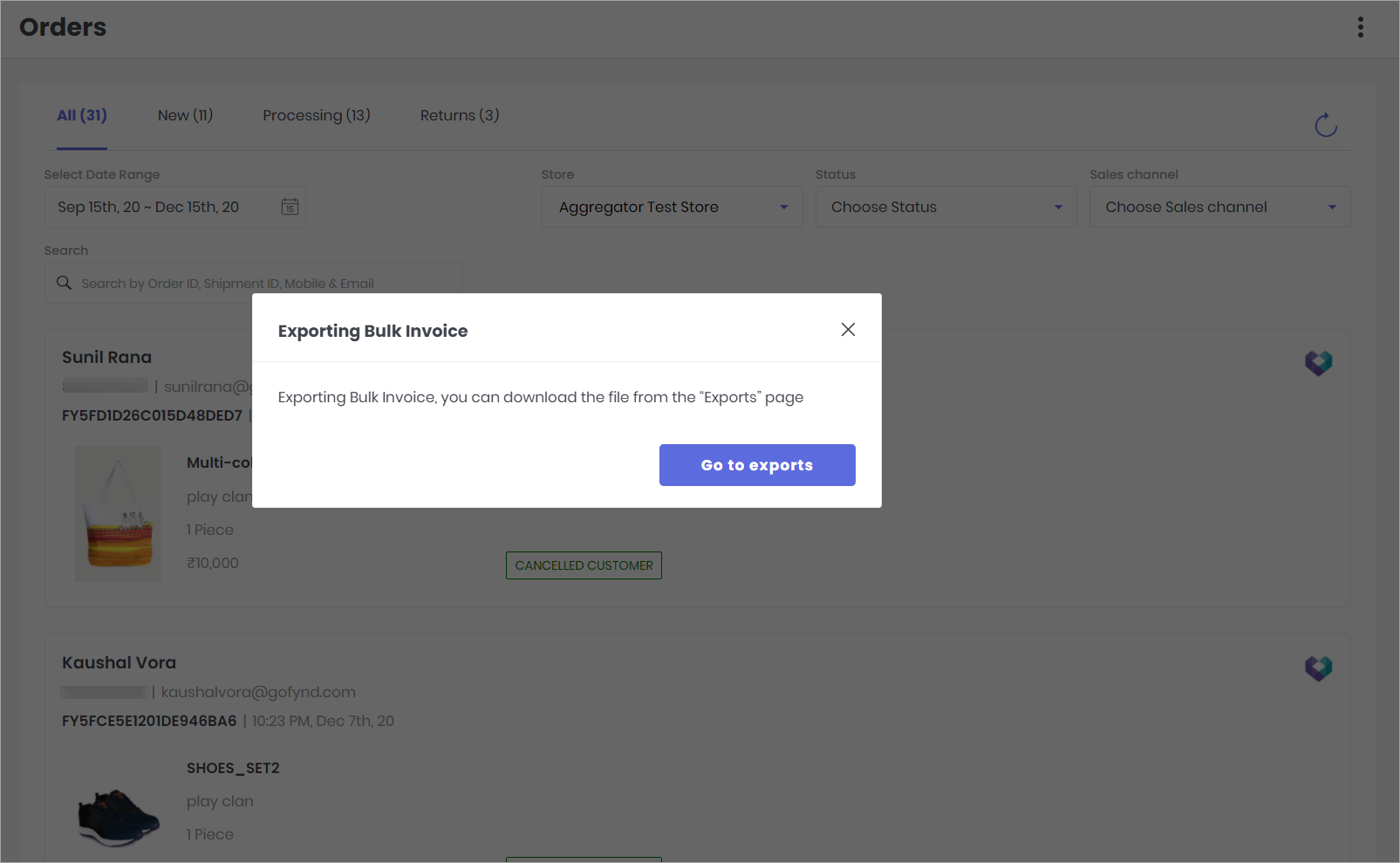 Figure 2: Generating Invoices In Bulk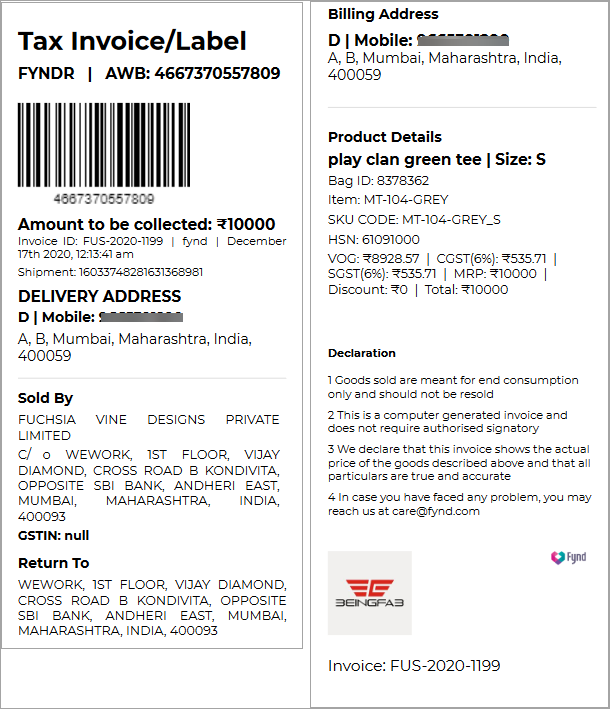 Figure 3: Sample POS Invoice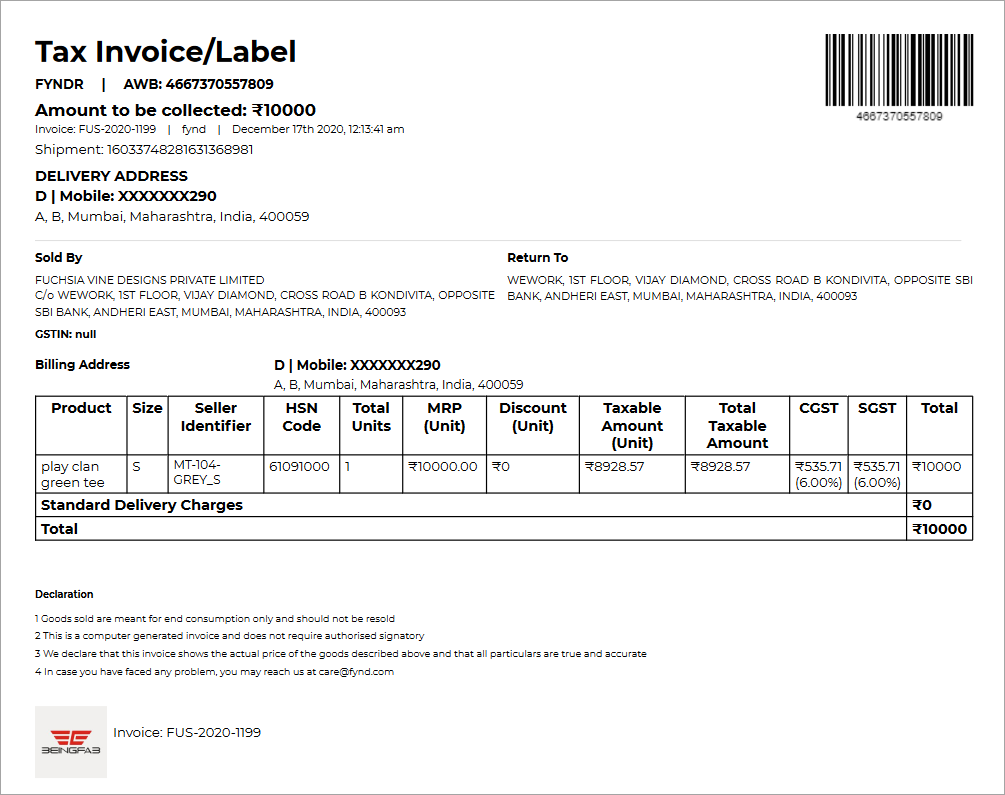 Figure 4: Sample A4 Invoice
---
Manifest
Manifest is a document that contains all the details of the number of shipping packages exchanged. It acts as a proof of handover when handing a bulk of shipments over to a courier. Generally, it contains a Shipping ID, AWB Number, Delivery Partner, Channel and Affiliate Shipment ID.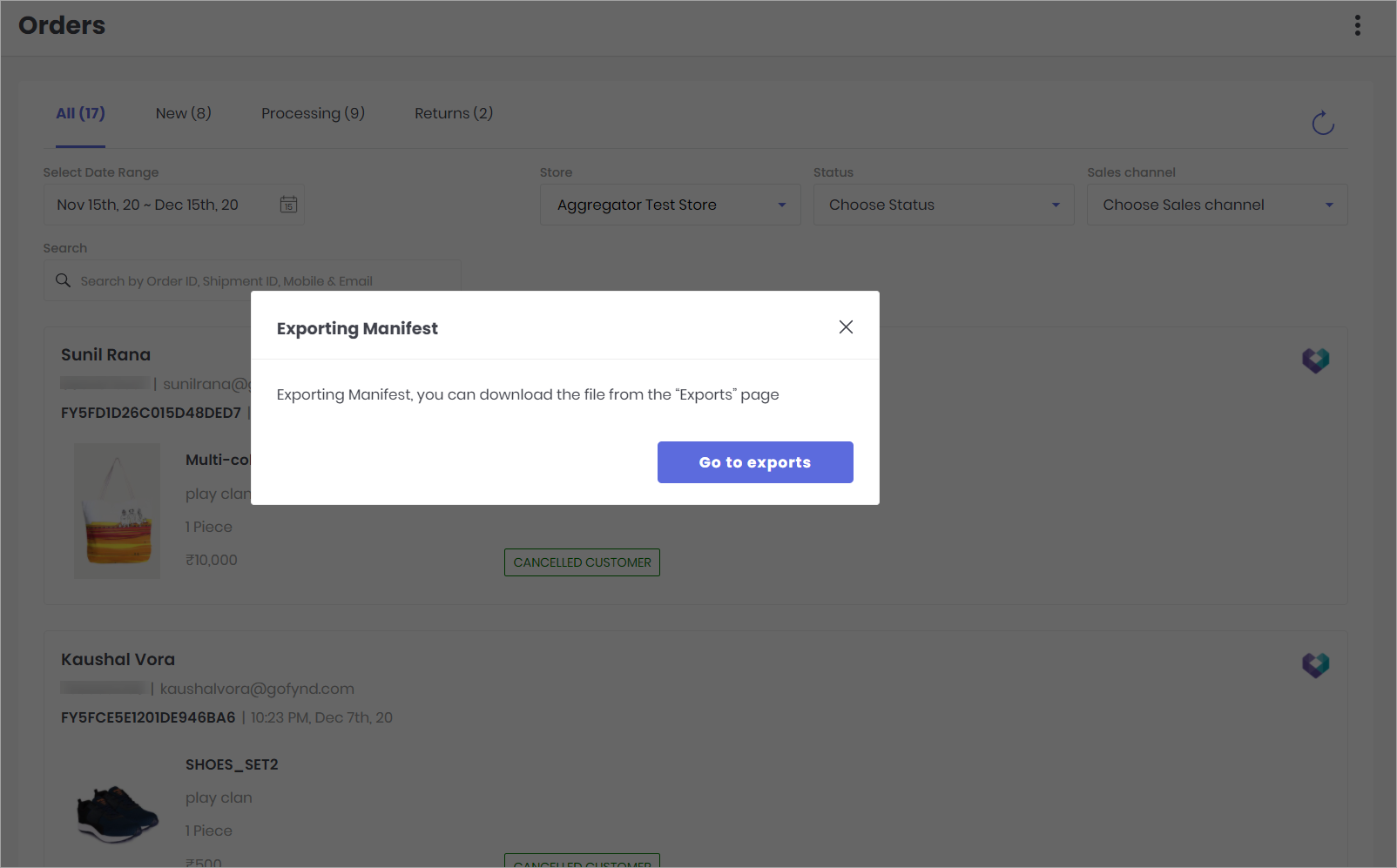 Figure 5: Generating Manifests In Bulk
Figure 6: Sample Manifest
---
Exports
Once you click Bulk Invoices or Manifest, a PDF file is generated and will be available for download in the Exports section.

Figure 7: Download Bulk Invoices In PDF

Figure 8: Download Bulk Manifests In PDF
---
Help
This is the help section to assist you in navigating and using the OMS.