Introduction
In this section you can add custom CSS or Javascript into the source code of your website your website with the help of tags. It is specially useful when you want to include a separate stylesheet containing CSS elements and selectors, or messenger utiltites such as chat widgetsusing JavaScript.
How to access on Fynd Platform
Platform Panel
Sales Channel (select application)
Settings
Tags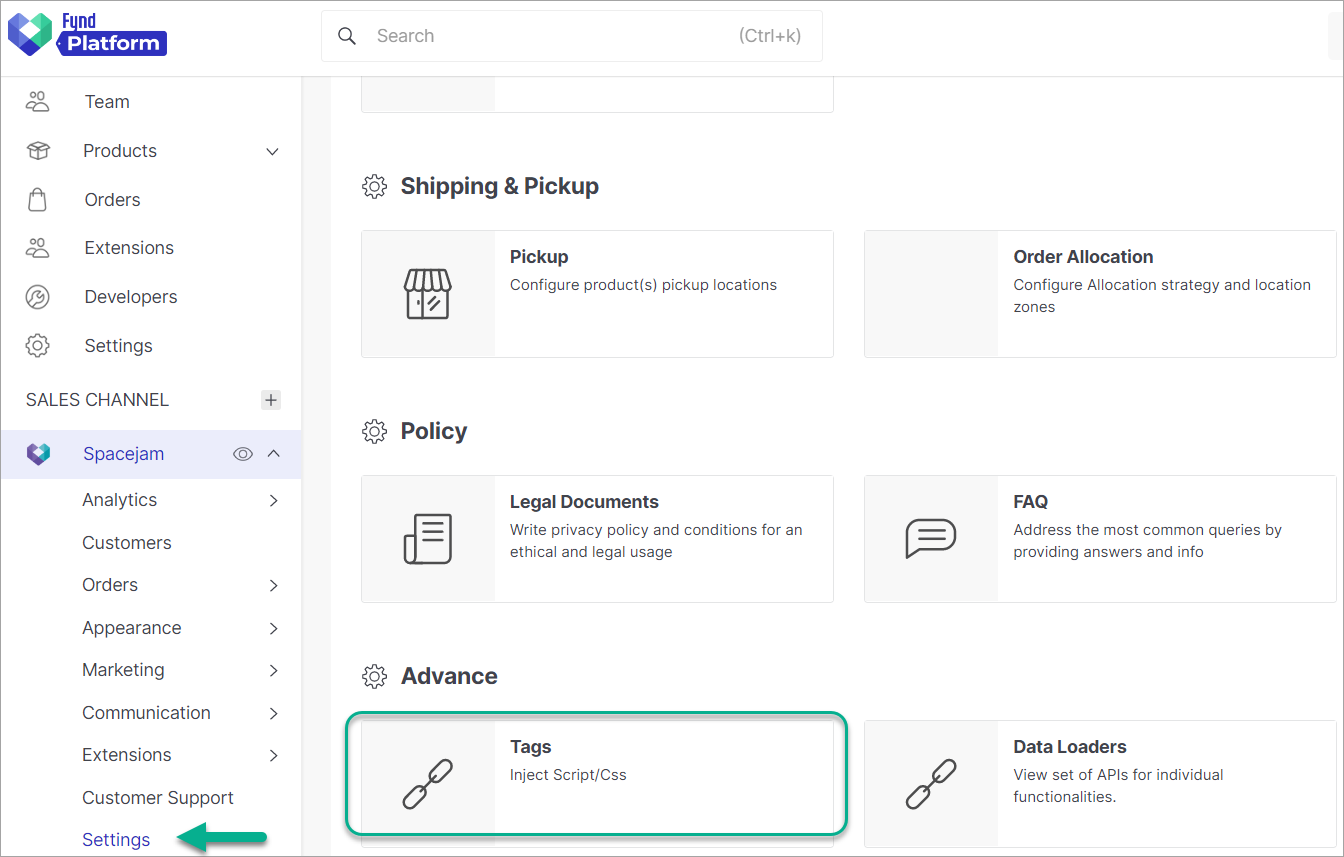 Figure 1: Tags
Main Screen

Figure 2: Main Screen
Here you can see the tags that are previously created and the action items like Delete All and Save.
Creating a Tag
Let's create a tag to enable a chat widget on your website.
Click Create

Figure 3: Tags
Enter the details.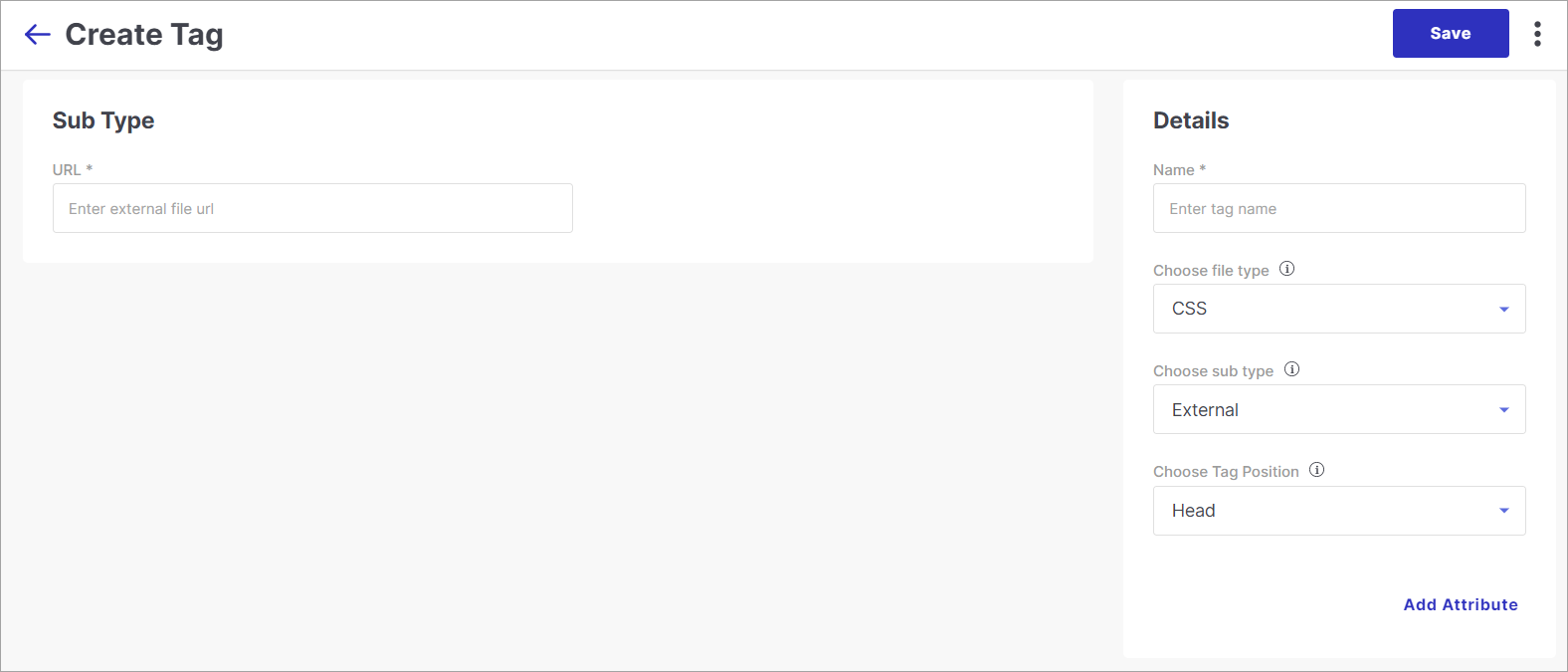 Figure 4: Tags
Name - Enter the name for the tag.
Choose file type - You can select whether to enter a CSS or JavaScript file.
Choose sub type - Select whether the tag will be an external URL or an inline Code. If you select External then you will have to add an external URL in the field, if you select Inline then you will have to insert a CSS/JavaScript code.
Choose tag position - Choose where the tag will be positioned, i.e. head, in the body top or at botttom.
Sub Type - Place the URL or the CSS/JavaScript here.
To get the code, you will have to create an account on Tawk.to or any other site of your choosing that provides chat widgets. For e.g. Intercom.

Once you have created a free account, provide the company details like Name and the URL. Click on Team Members once you have entered the information.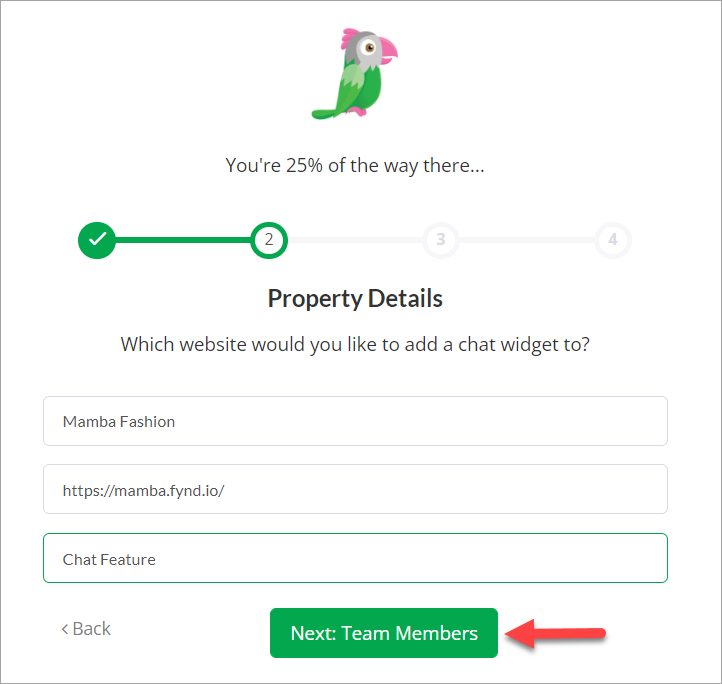 Figure 5: Company Details
You have the admin access, you can grant other users access to this feature or skip this step and click Install Widget.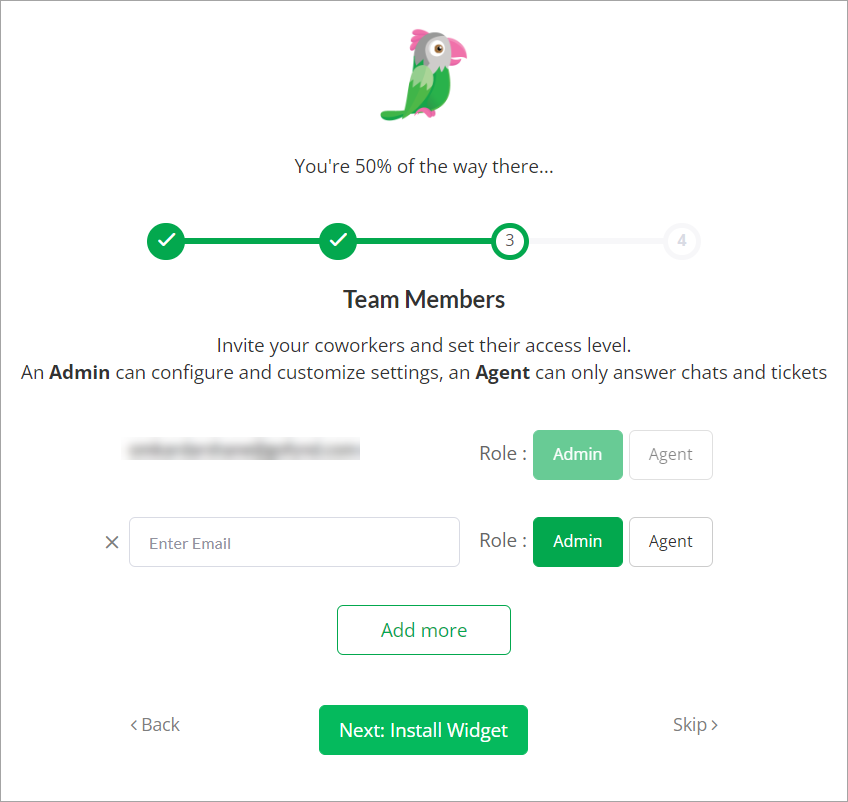 Figure 6: Add Members
Once the chat widget is installed, you will get a JavaScript code on the screen that you need to copy and click Done.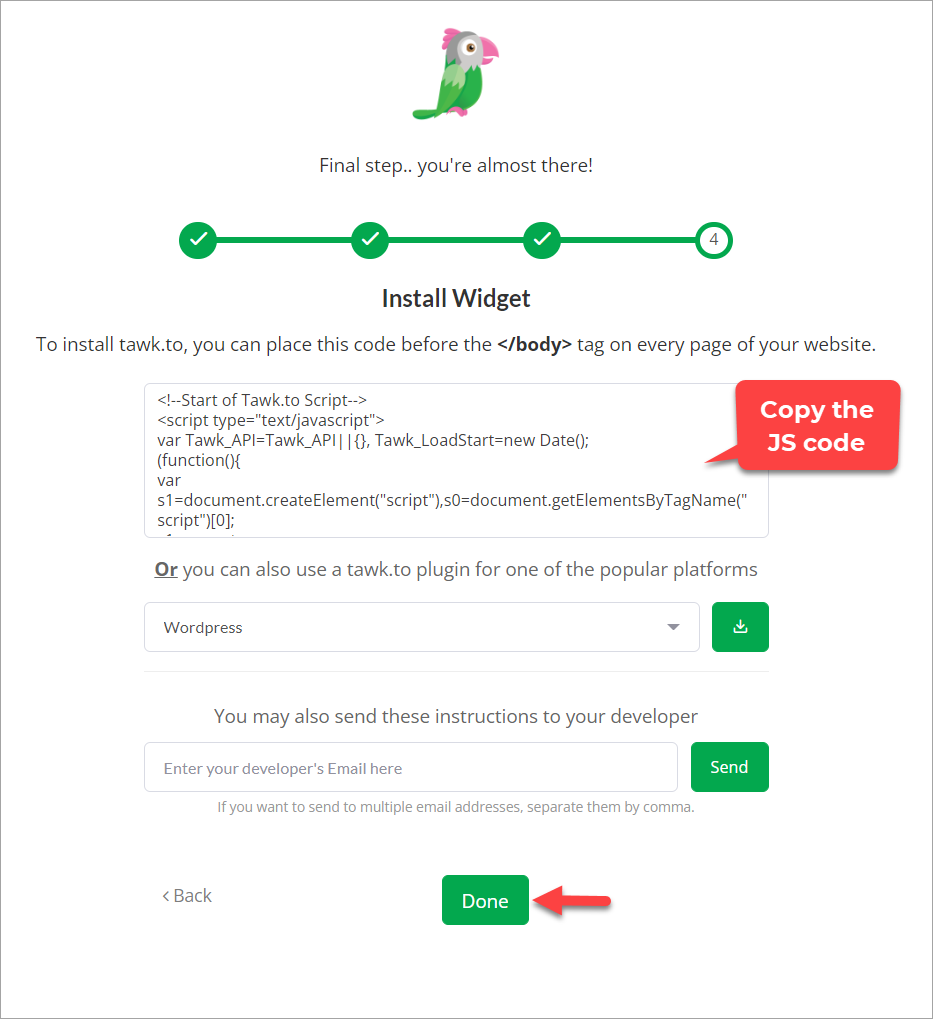 Figure 7: JavaScript Code
Navigate back to the Tags page on sales channel settings, Select JavaScript in the file type, Inline in the sub type and paste the code. For the tag position, select Body Bottom.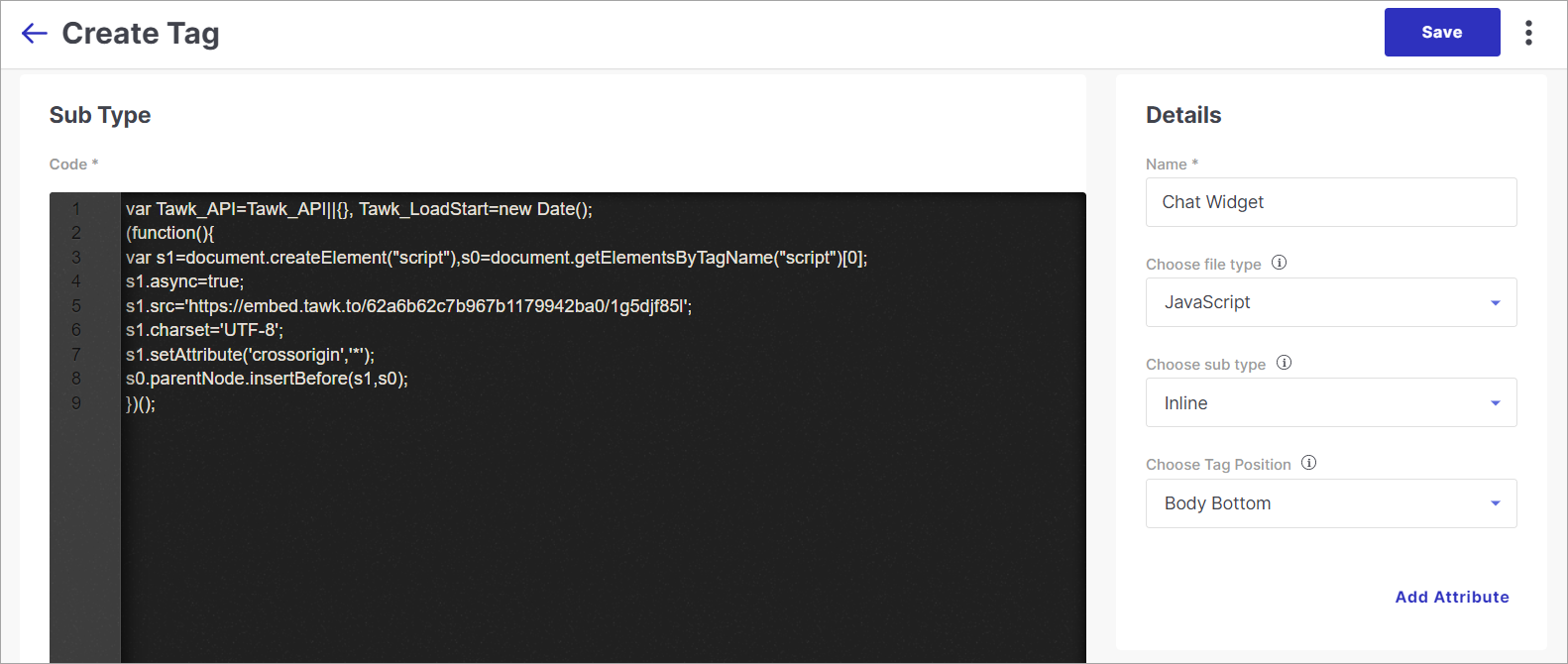 Figure 8: Paste JS Code
Once the details are filled, click Save.

Your Tag is now live.

Figure 9: Live Tags
Go to your website, you can see the chat widget is added at the bottom right corner of the screen.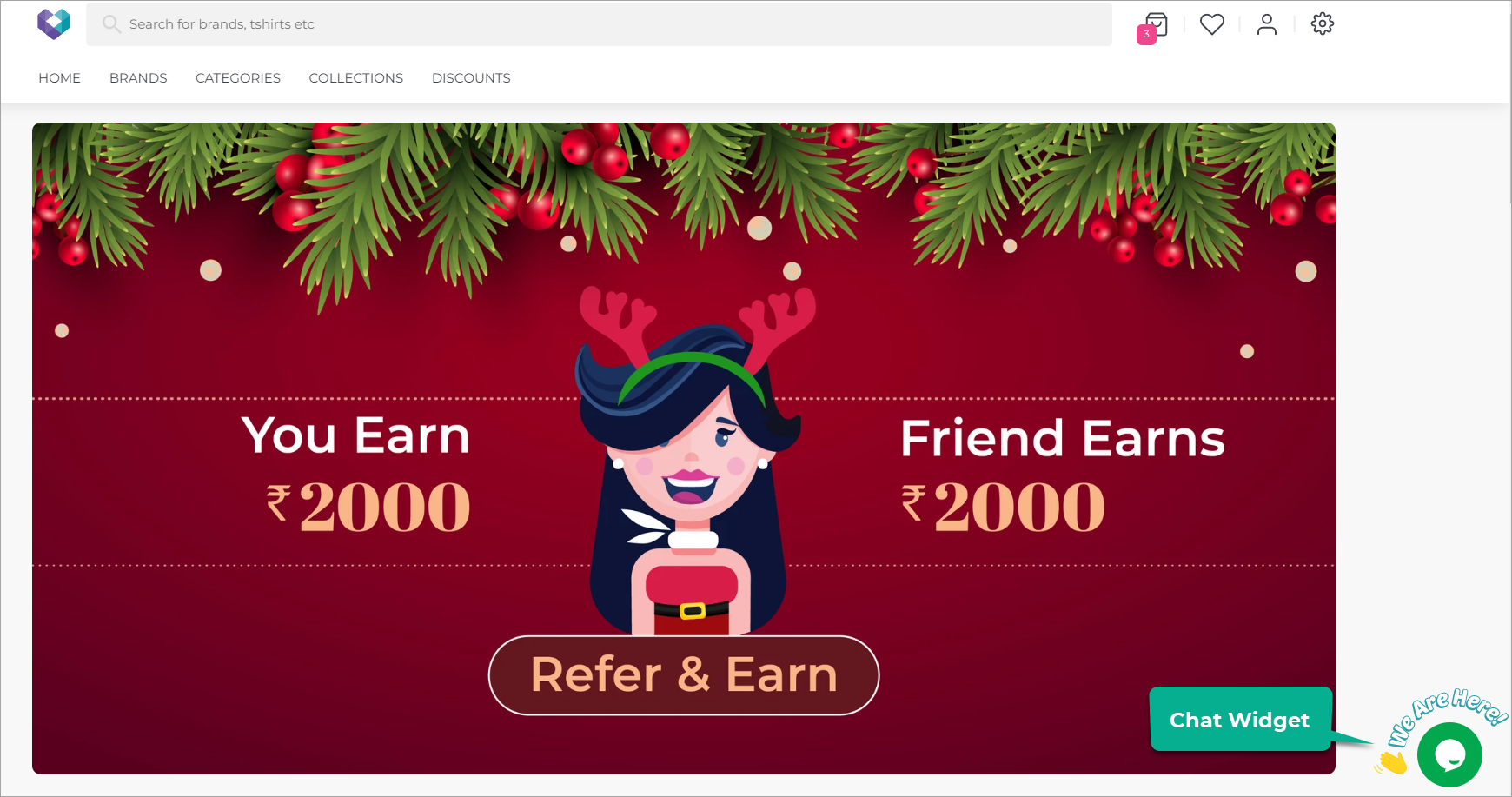 Figure 10: Chat Widget Added
On the screen, do a right click and select Inspect. You can inspect the page to check where the code was applied.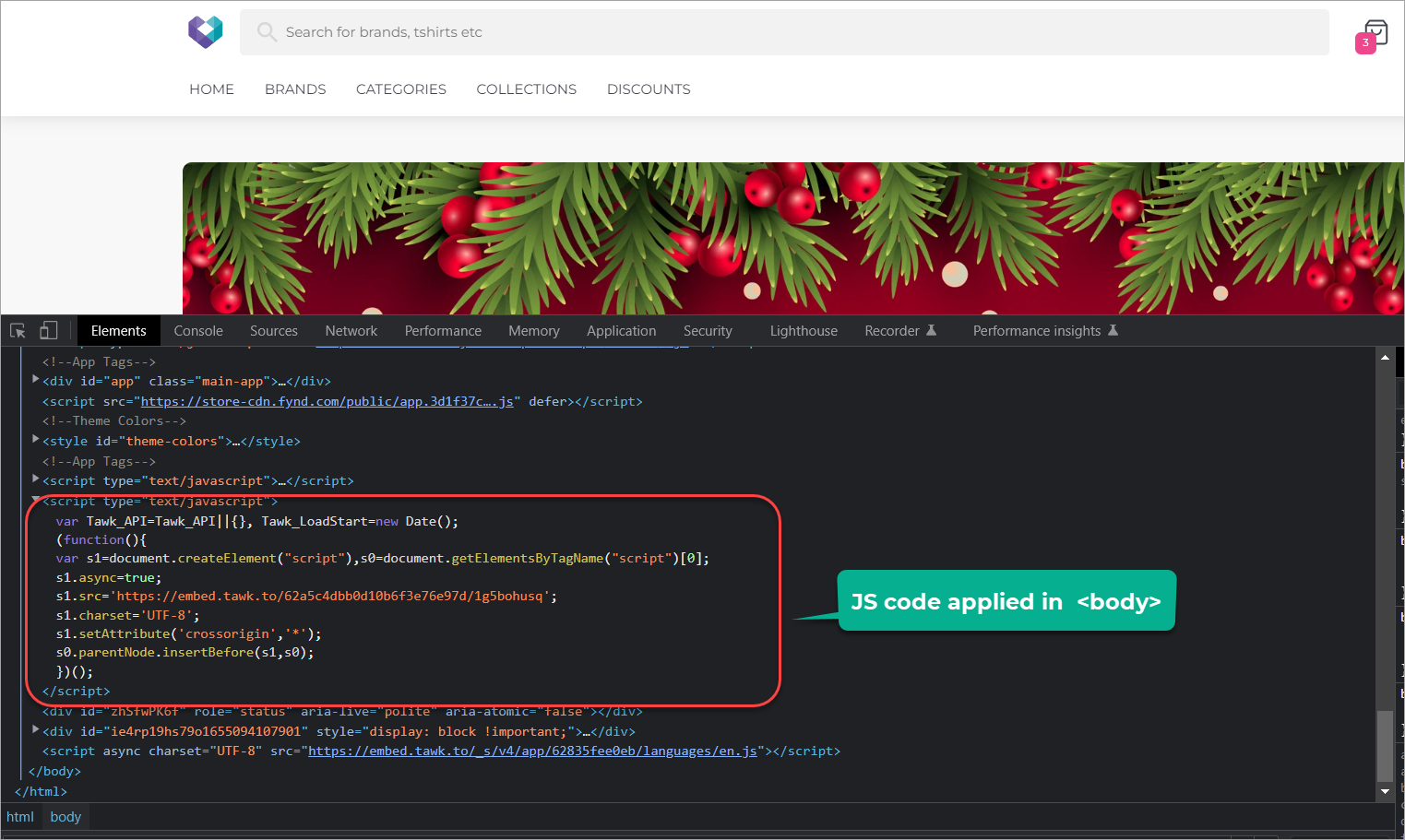 Figure 11: Inspect Elements
When the customers that visit the website click on the chat icon, a window pops up that will allow them to start a chat.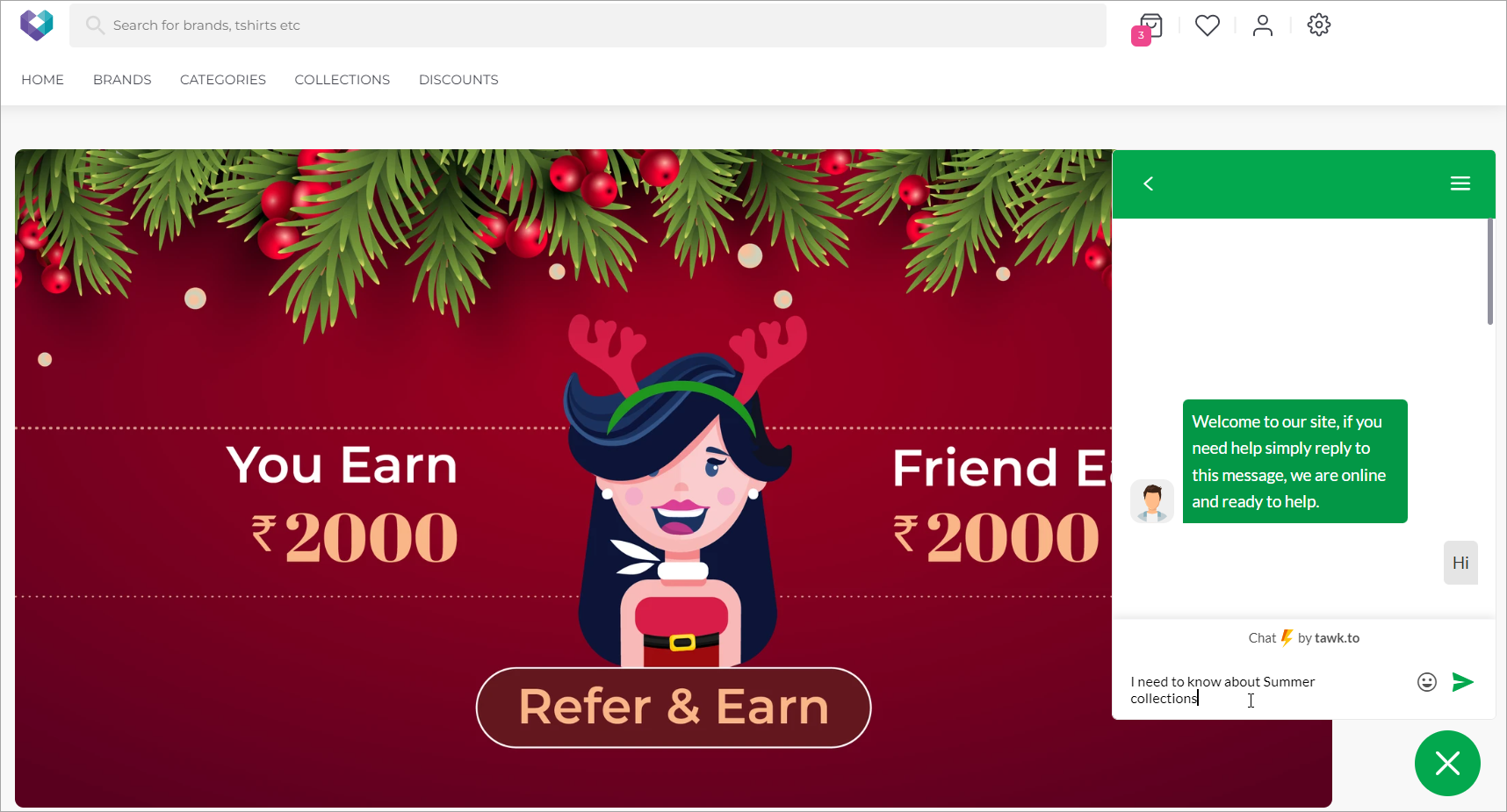 Figure 12: Chat Window
The customer chats will appear on the tawk.to dashboard and you or an agent that has been provided access by the admin can reply to the chats by clicking on them.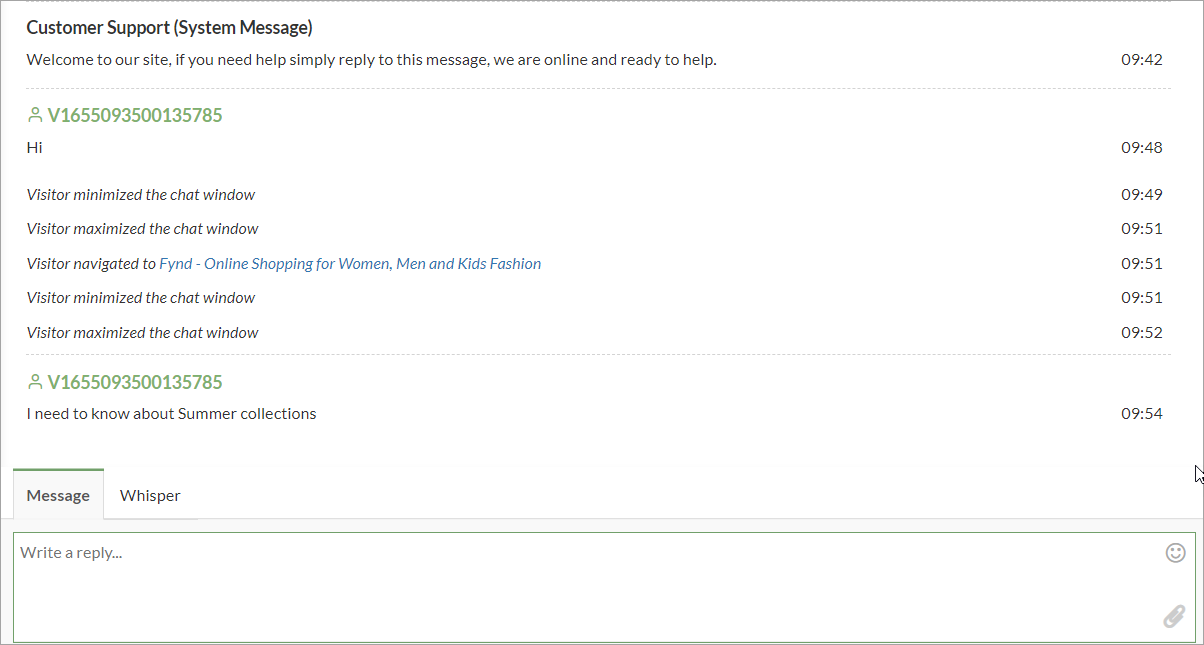 Figure 13: Tags
note
You can add various tags like domain verification, login verification etc.