About Arlo
Introducing Arlo Theme​
A sophisticated and versatile theme designed to enhance your website's aesthetics and functionality. With its sleek and modern design, Arlo brings a touch of elegance while ensuring an intuitive and seamless user experience.
Elevate your online presence with Arlo's exceptional features that empower you to create a captivating digital storefront and connect with your audience effortlessly. Whether you are showcasing products, sharing stories, or engaging with customers, Arlo offers the tools you need to make a lasting impression.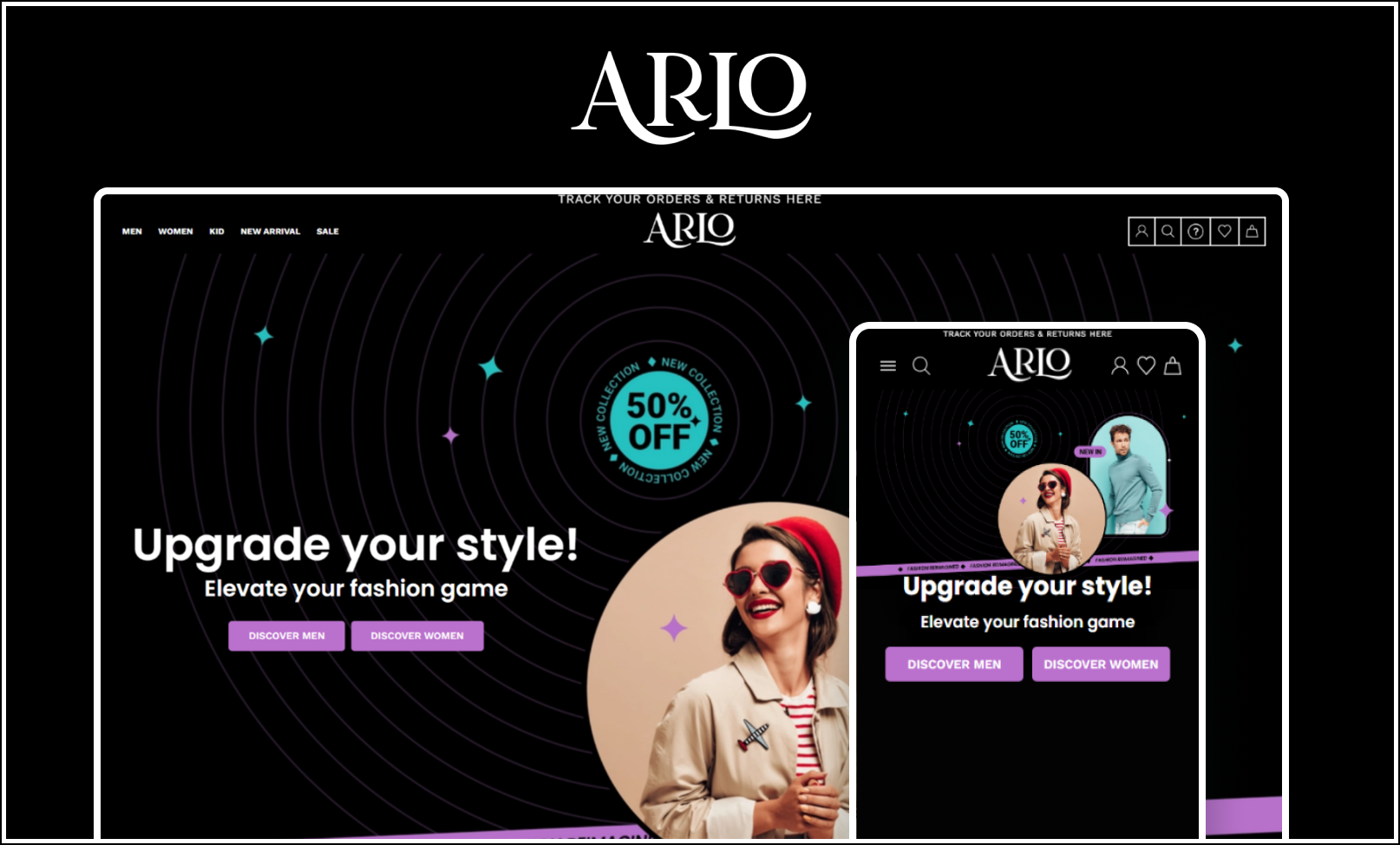 Figure 1: Arlo Theme
Arlo comes equipped with cutting-edge capabilities that provide numerous benefits for your online platform:​
Deliver a smooth and delightful shopping journey for your visitors.
Infuse your brand's identity into your products by leveraging responsive design and customisable elements.
Enable customers to control product quantities directly from the product description page.
Craft a personalised 404 (Page not found) message to enhance user experience.
Optimise the checkout process using our integrated one-page cart system.
Experience the innovative image preview feature on the Product Detail Page (PDP), offering a fullscreen or scrollable full-page view for enhanced visual exploration.
Navigate the new Cart flyover effortlessly, complete with quantity adjustments, product removal, and clear Call-to-Action (CTA) buttons for smooth cart and checkout access.
Additionally, it provides a transparent price breakdown.
Tailor the 'About Us' page to align with your unique requirements and brand identity.
Dynamic button states—hover, active, and disabled—are intelligently determined based on the primary and secondary colours from your chosen colour palette.
Transform wish list items directly into cart contents, with options to customise directly from the product page.
Experience a bespoke My Account section: Users can conveniently manage and categorise their addresses, labeling them as "home," "friends," or other designations, and differentiate between default and alternative addresses.
Offer enhanced order customisation through prominent "Track Order" buttons.
Seamlessly set or remove addresses as default with the included CTAs within the address listing.
Configure adaptable Breadcrumbs on both the Product Description Page (PDP) and Product Listing Page (PLP) to enhance navigation and user orientation.
With Arlo, you're not only acquiring a theme but also a powerful tool to elevate your online presence. Make the most of its comprehensive features to create a website that reflects your brand's essence and engages your audience effectively.