Introduction to Platform Panel
How to access on Fynd Platform
Fynd Platform Landing Page
Login/Manage
Choose a Business Account
The next step is to familiarize yourself and begin operating the 'Platform Panel'. You can now manage your e-commerce business entirely with the help of Platform Panel.
Introduction to Platform Panel
Once you have successfully created a business account, you can create products by uploading your catalogue and inventory details. Later, you can create sales channels and start selling your products.
---
Company Configuration​
Consists of commerce-related configurations of your business account (company).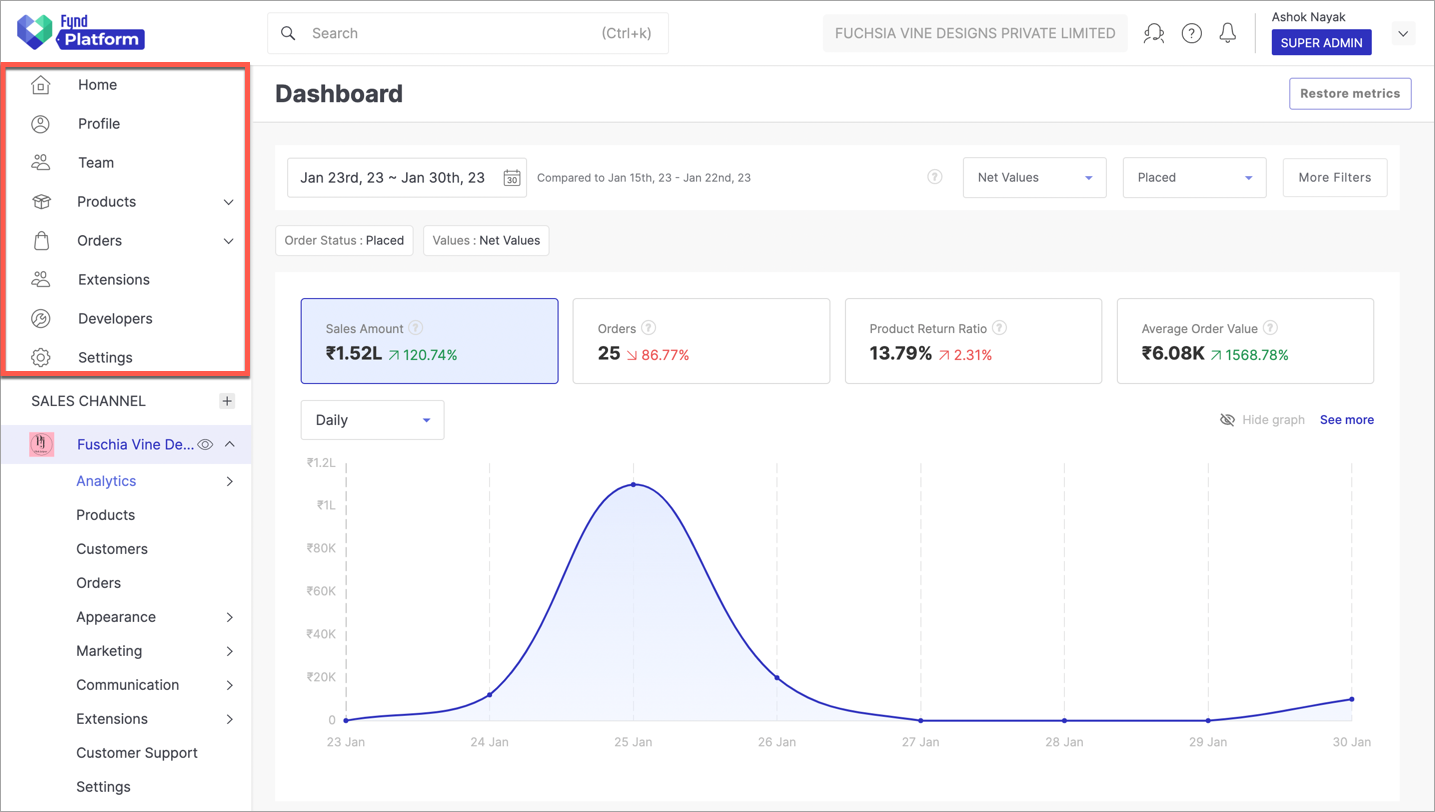 Figure 1: Company Configuration
---
Sales Channel Add Option​
Consists of options to add your sales channels (websites and marketplaces).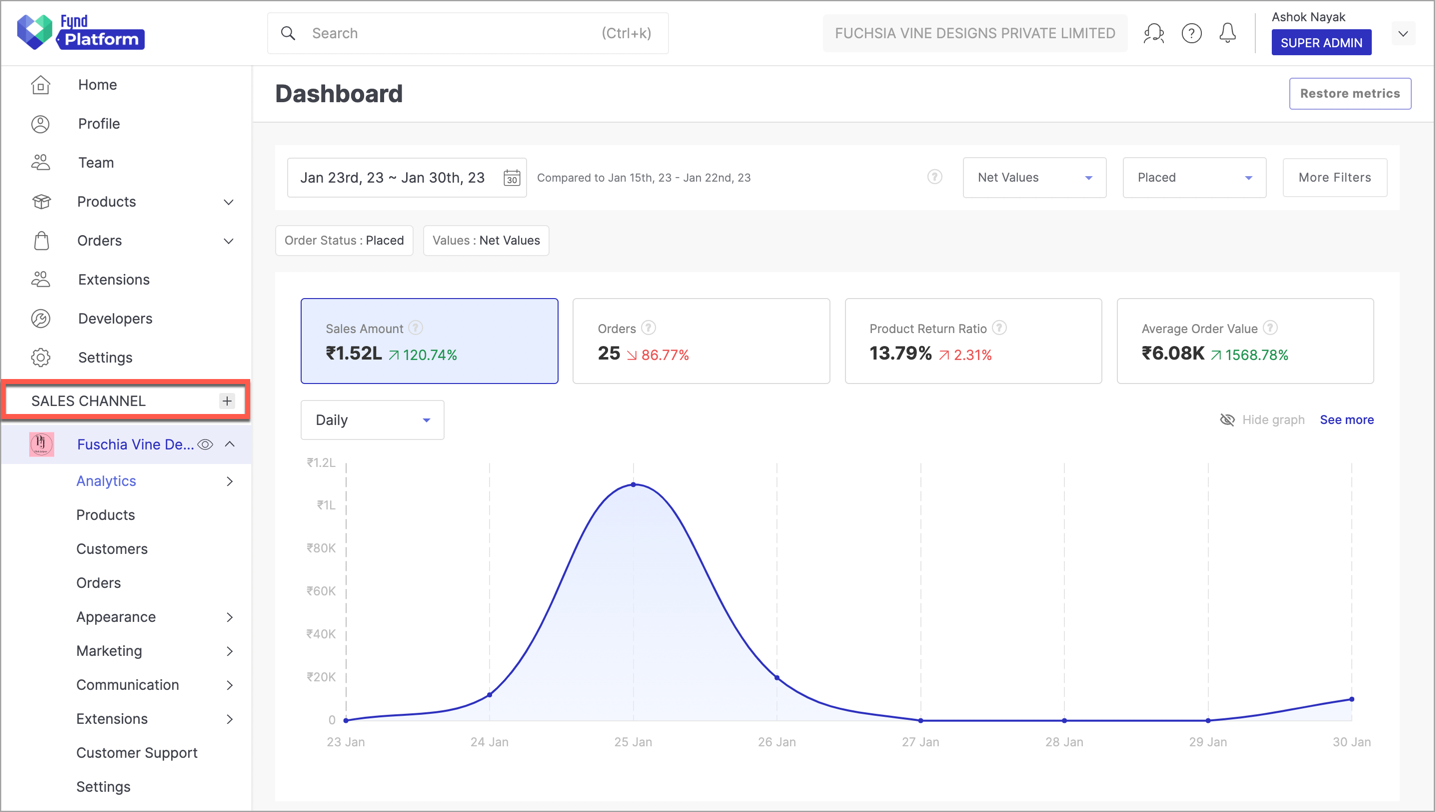 Figure 2a: Adding Sales Channels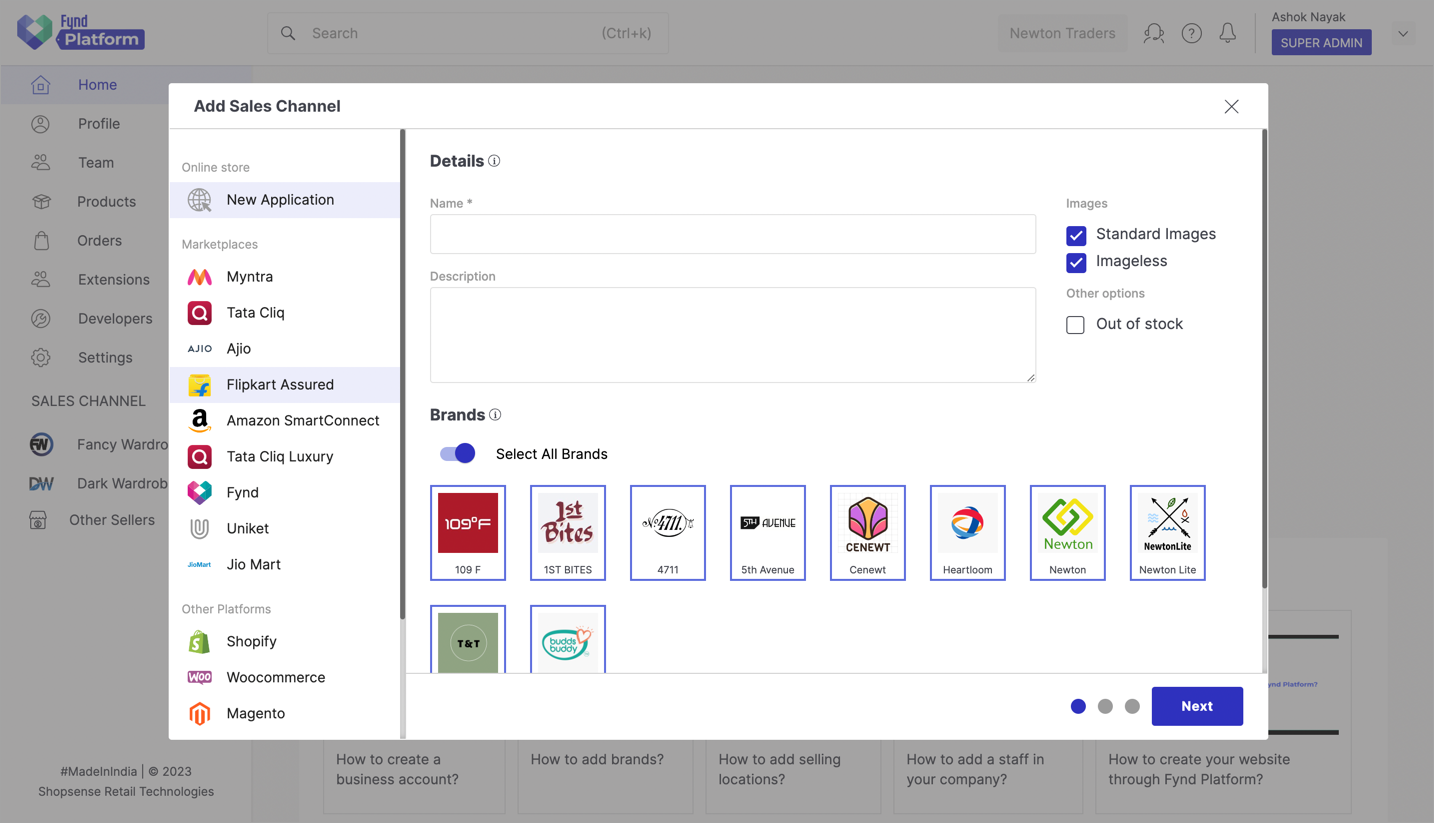 Figure 2b: Adding Sales Channels (cont.)
---
Sales Channel Configuration​
Consists of configurations of each sales channel (mostly independent from other sales channels).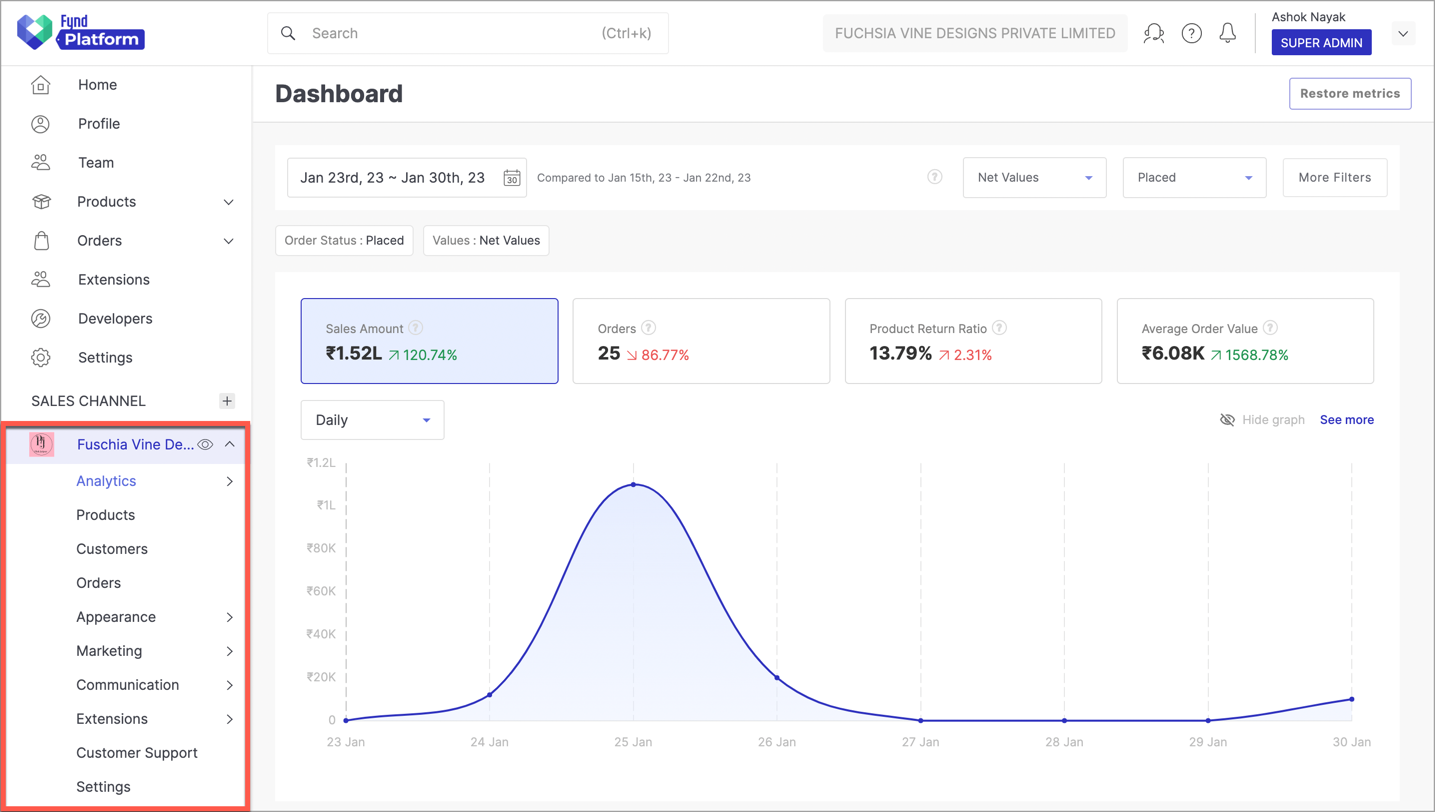 Figure 3: Sales Channel Configuration
---
Searchbar​
Consists of a search field to quickly navigate through the Platform Panel.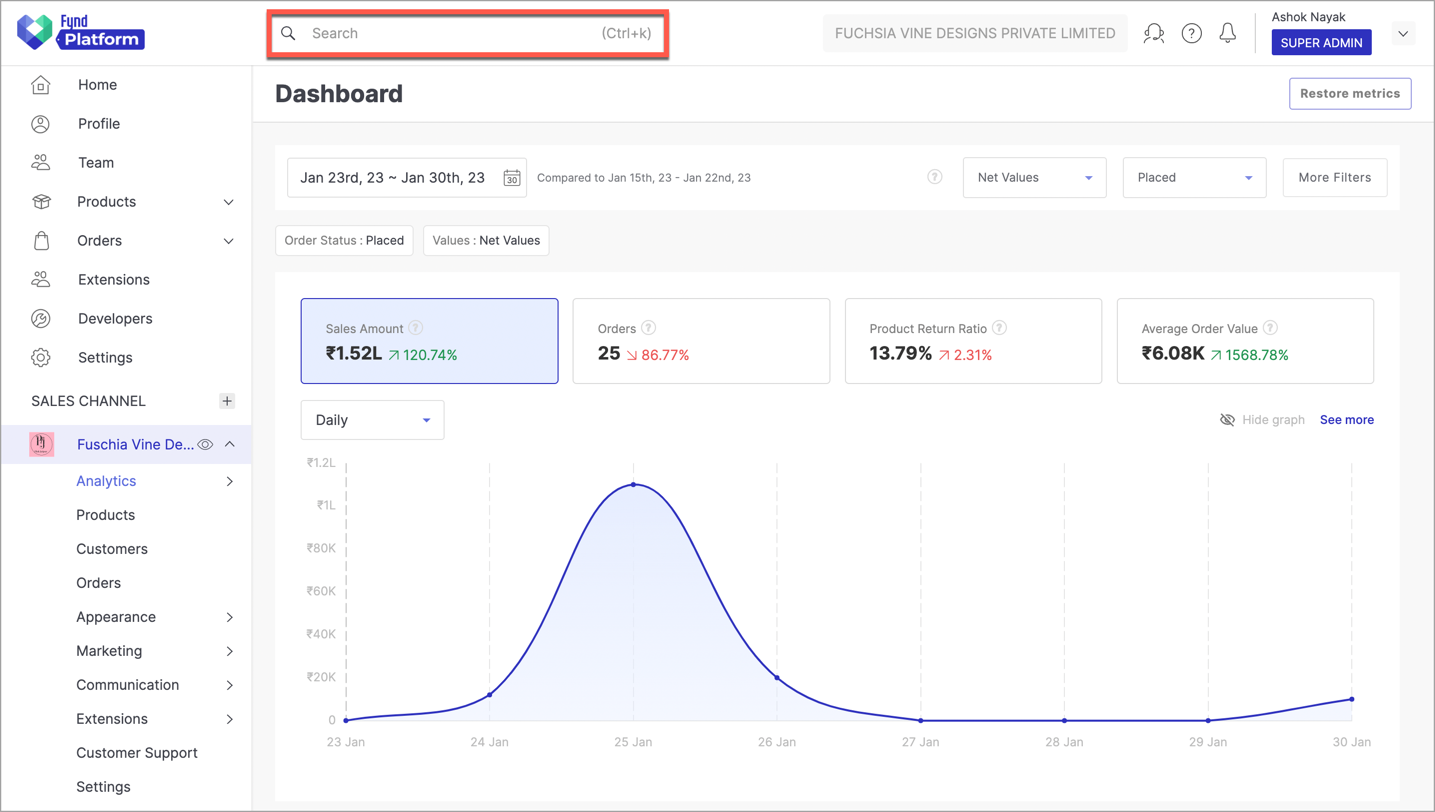 Figure 4a: Search Bar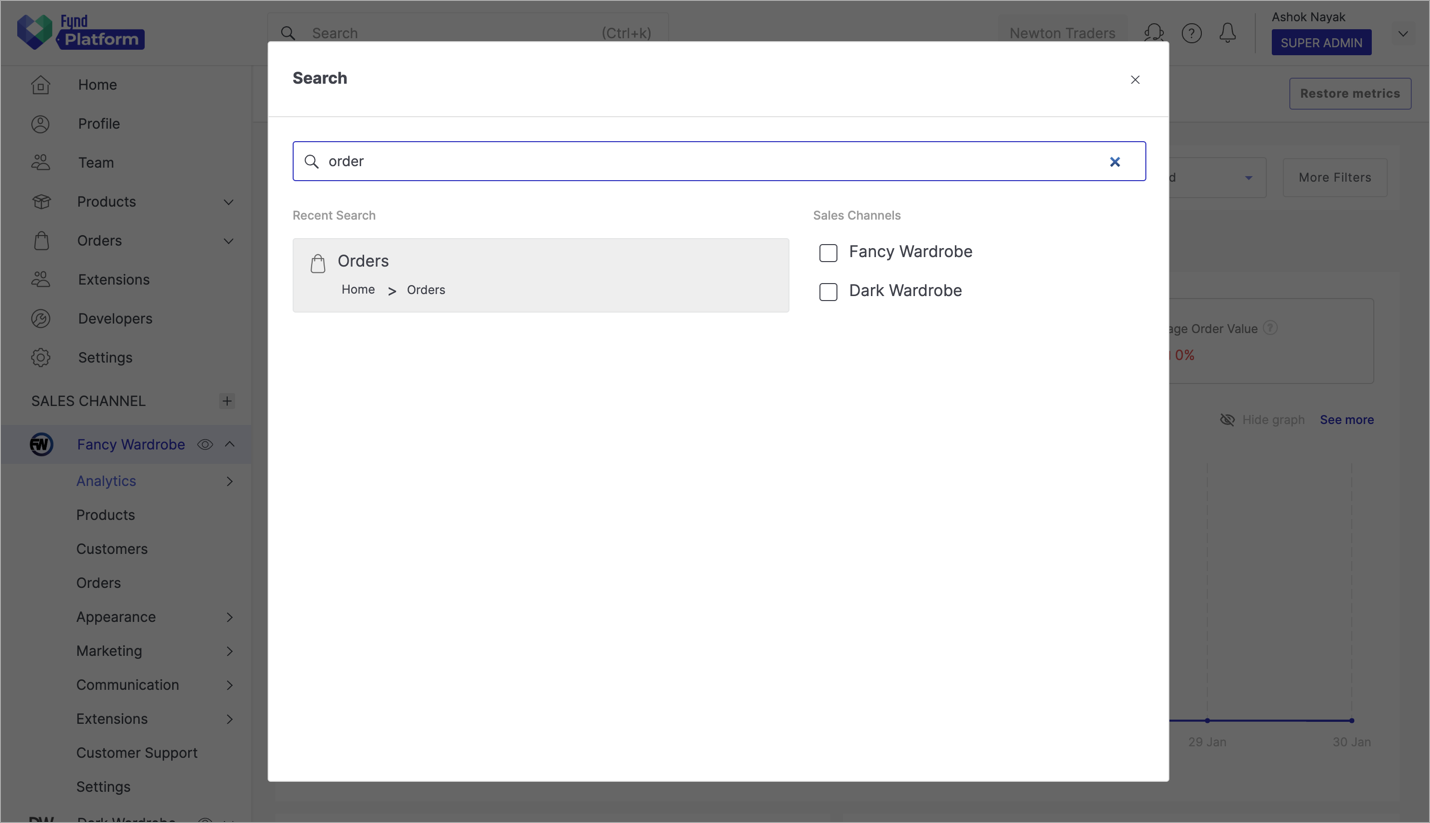 Figure 4b: Search Query
---
Support​
Consists of email, chat, contact, and ticketing support that you can request the Platform Administrator.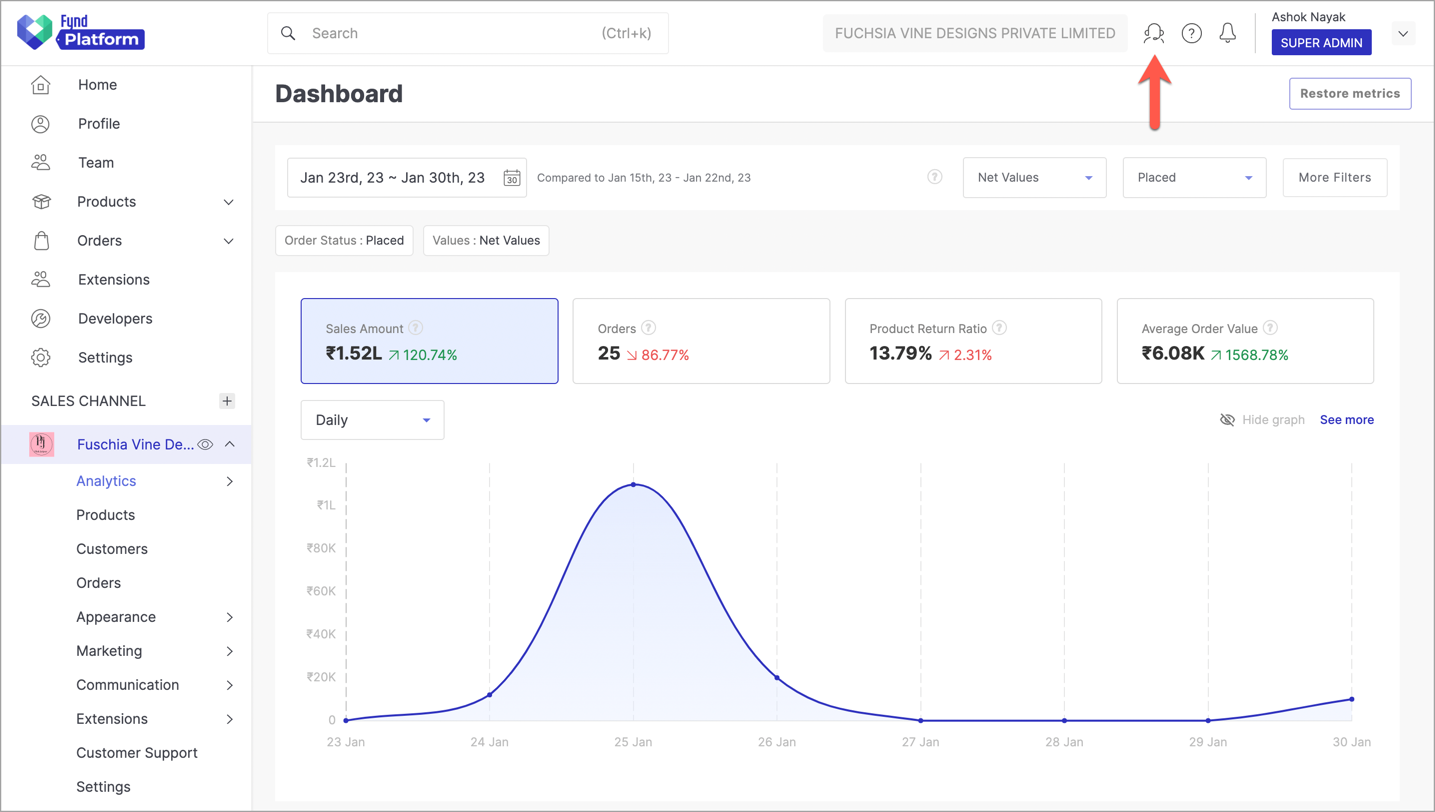 Figure 5a: Support Desk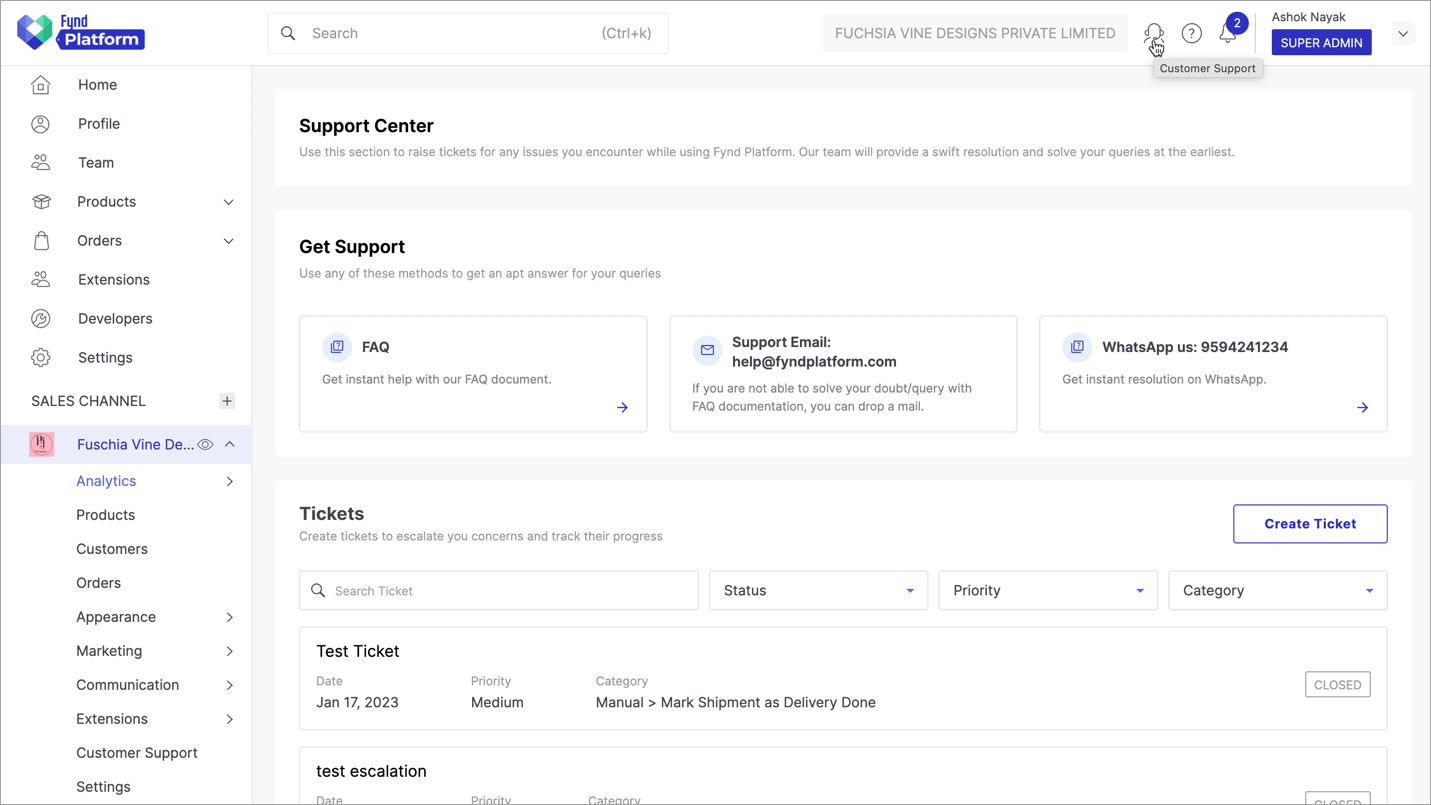 Figure 5b: Support Desk (cont.)
---
Quick Help​
Consists of a quick readme file along with a link to the comprehensive user guide.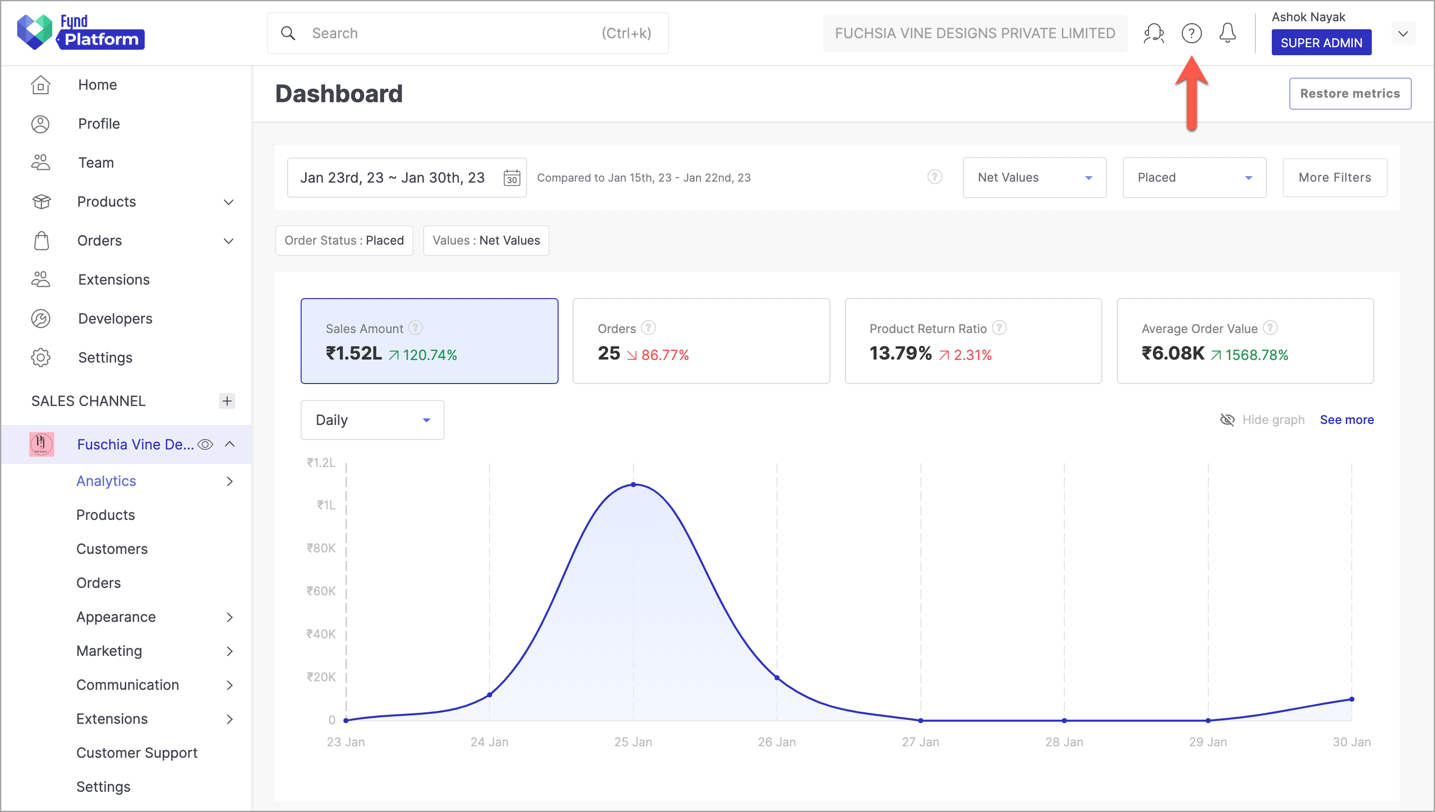 Figure 6a: Quick Help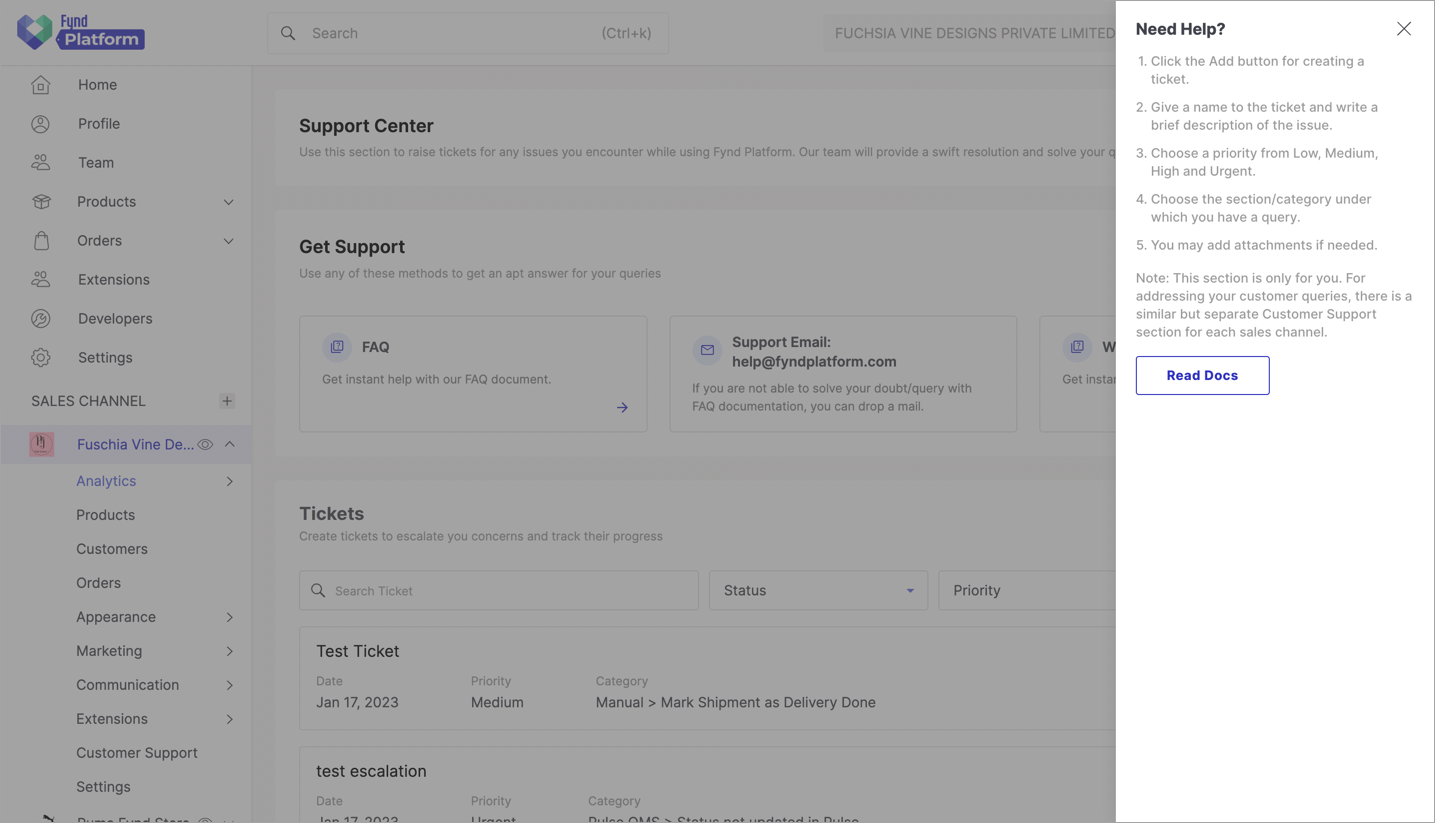 Figure 6b: Quick Help (cont.)
---
Notification​
Consists of one-liner notifications to keep you updated on company/brand/location verification status.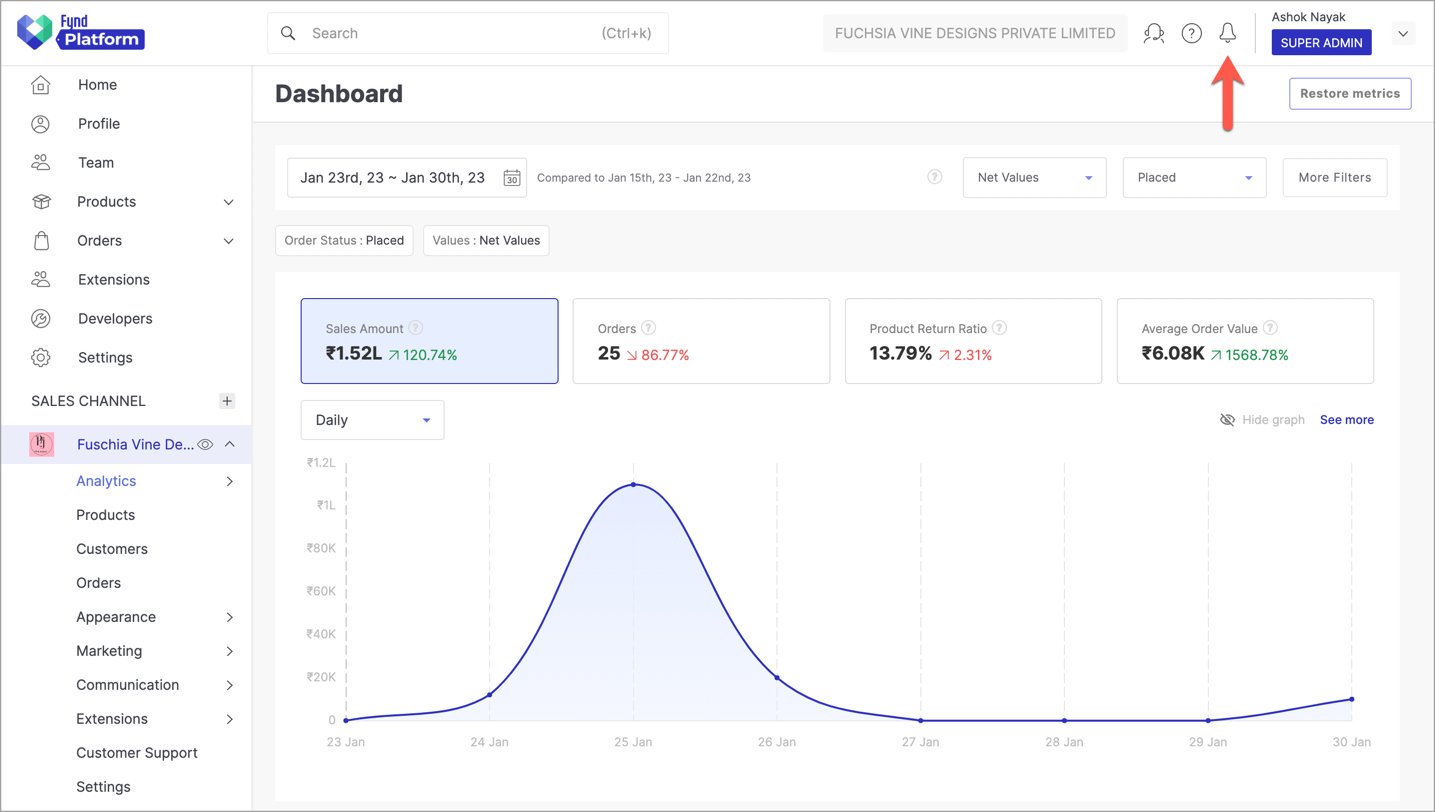 Figure 7a: Notification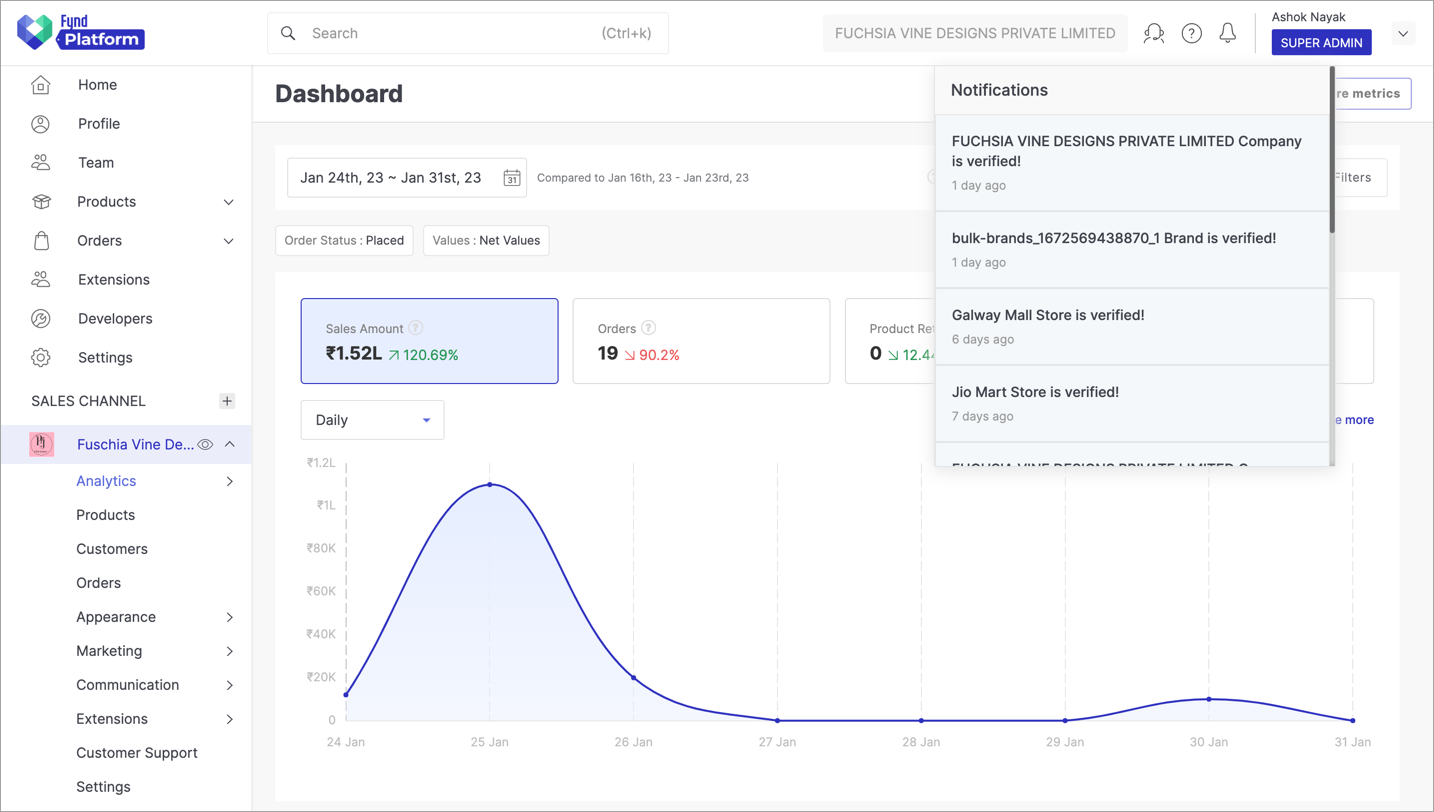 Figure 7b: Notification (cont.)
---
Profile Dropdown​
Consists of additional options related to finance, trail logs, user profile, and many more.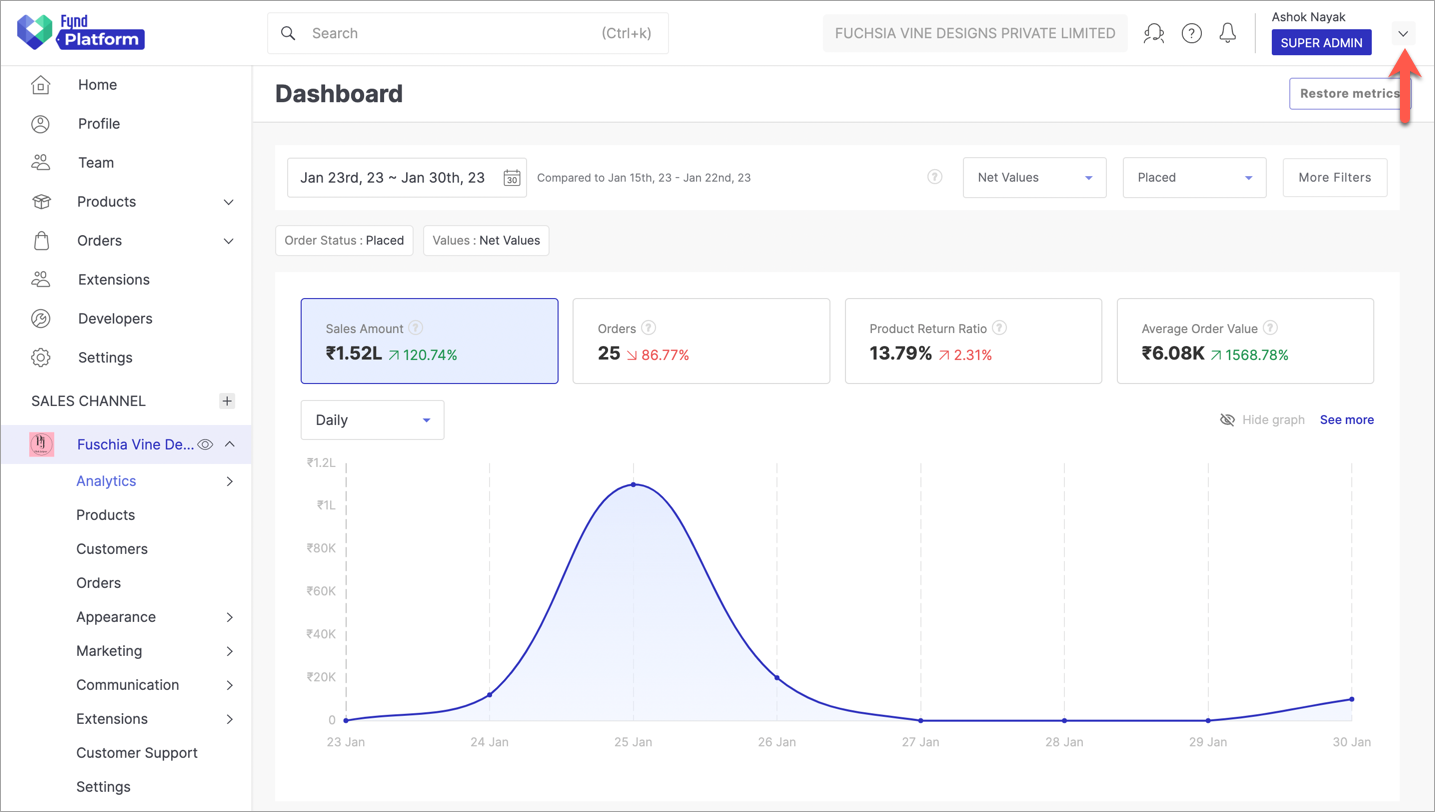 Figure 8a: Employee Profile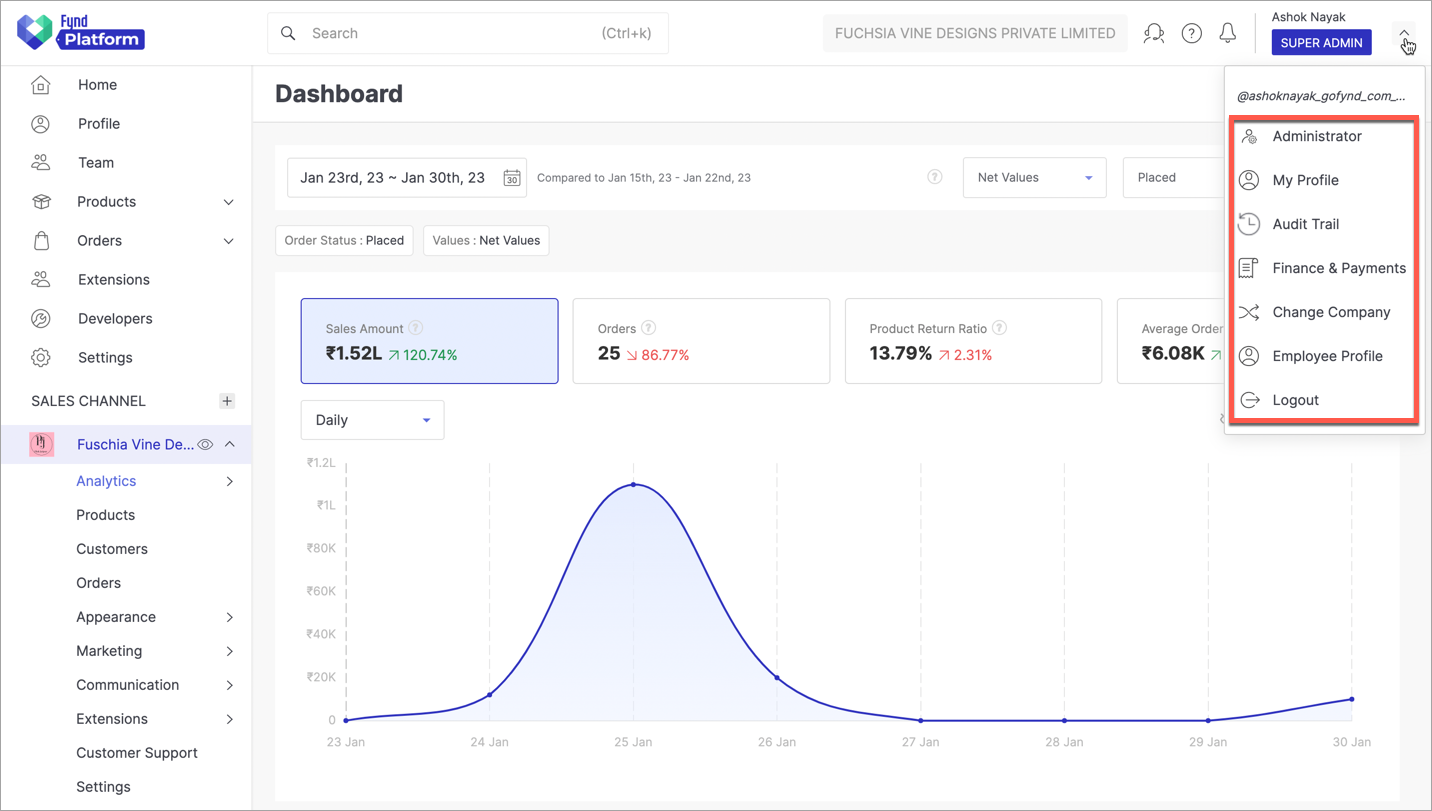 Figure 8b: Employee Profile (cont.)