Introduction
This section is for creating an audience who will be the recipients of your communication campaigns. All the individuals in your audience will receive your message by Email or SMS that are run through your campaigns. For this, you can upload a CSV file containing the contact details of your target audience.
How to access on Fynd Platform
Platform Panel
Sales Channel (select application)
Communication
Audience
Main Screen

Figure 1: Audience - Main Screen
Figure 2: Audience - Main Screen Intro
In this document, you will learn more about:
---
Creating an Audience
Click on Create (refer fig. 1). Click Select & Proceed.

Figure 3: Select Data Source



If you don't have a CSV file containing your audience details, you can download a sample CSV, as shown in fig. 3

Figure 4: Create Audience



Open the sample CSV in any text processor. In this case, we have used WordPad on Windows. The first line contains the headers that highlight the content you have to enter below. Make sure to use commas after every entry, as shown below.

Figure 5: Enter Audience Details in CSV File



tip
Save the CSV file in a .txt extension. You can also add more headers in the CSV file if required.
---
Uploading an Audience List
Once the audience details are entered, you can upload the CSV or enter the URL where the CSV is hosted.
CSV Upload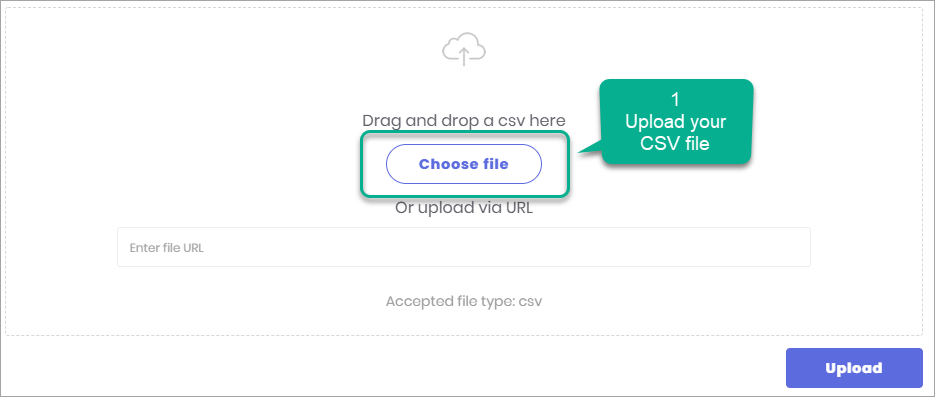 Figure 6: Directly Upload a CSV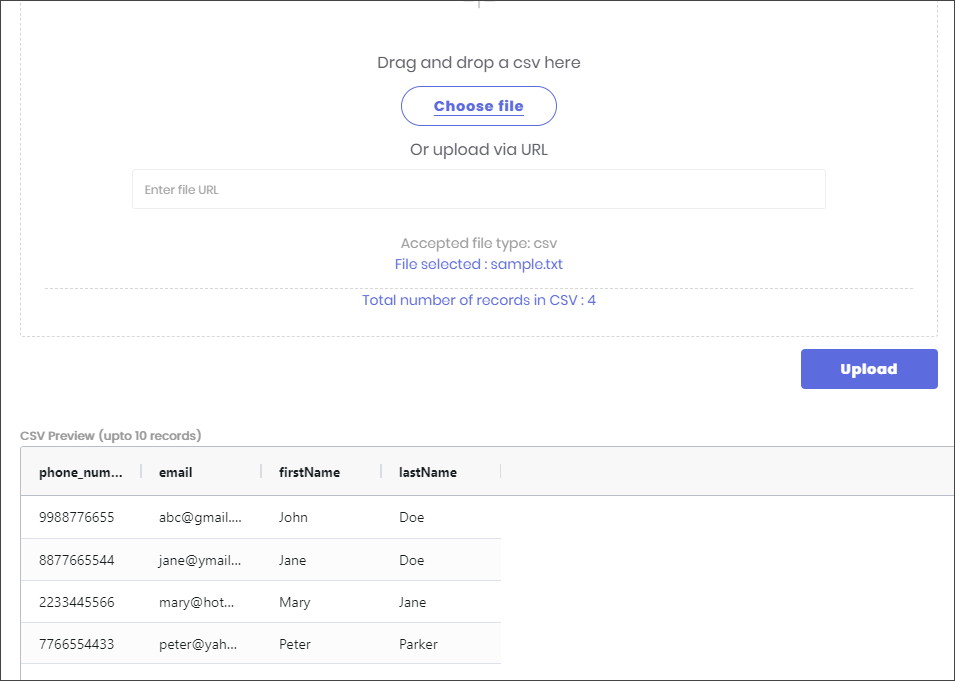 Figure 7: Successful CSV Upload
URL Link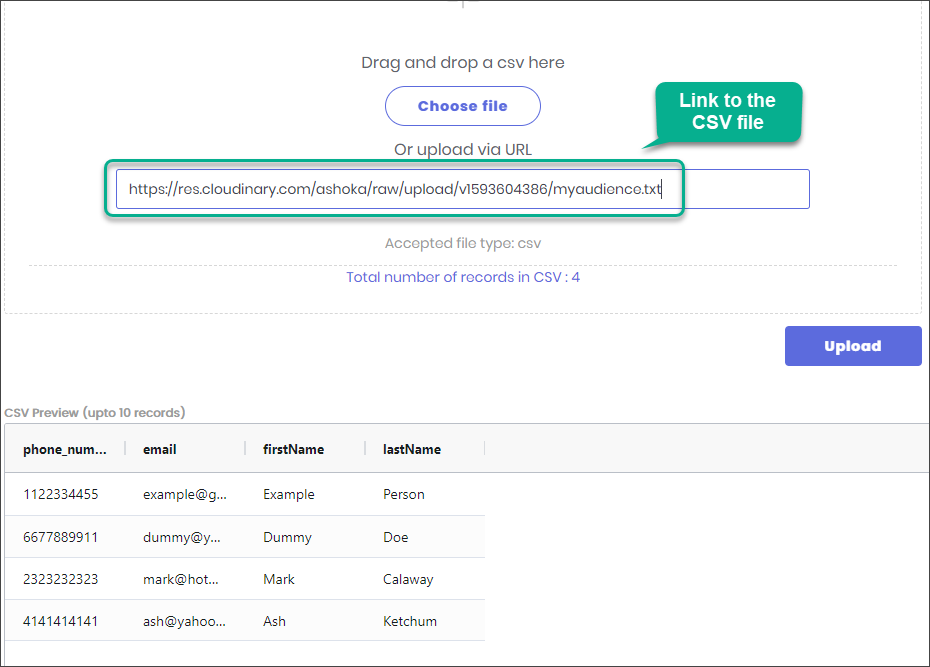 Figure 8: Enter the link of the hosted CSV file
note
A CSV preview is available, wherein, you can verify the audience details that were entered in the file. Once verified, you can click on Upload and wait till you get this message: File uploaded successfully!
In the Details section, enter an appropriate title, description and tags. Proceed to Create.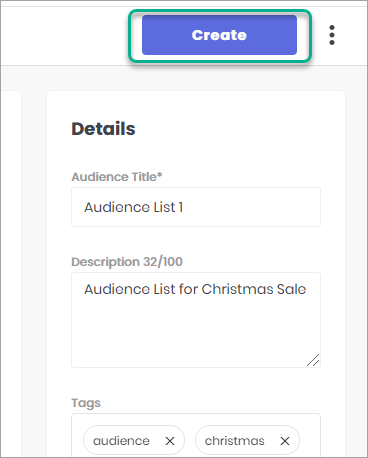 Figure 9: Create Audience