You are reading an outdated document
What are section pages?​
Section pages are pages on which you can add, edit or remove sections. If you can to create a custom template but which should be made up of sections you can create section pages. Section pages can be created from the theme editor in the platform panel.
Creating section pages​
To create a section page navigate to the theme editor of your application in the Fynd platform. Once the theme editor is open click on the pages dropdown on the top right and scroll down to the add section page option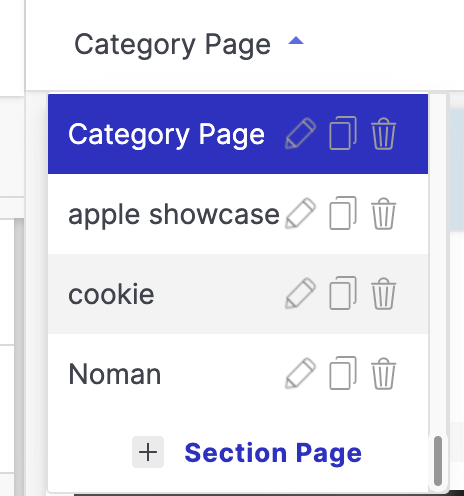 Now a pop would appear, add a name to the section page. You can then configure whether to show the header and footer from the advanced options in the pop. Once configured you can click save and your section page will be created. Once a section page is created you can add sections to that page. To view this page on your website you can navigate to domain/section/:section-page-slug